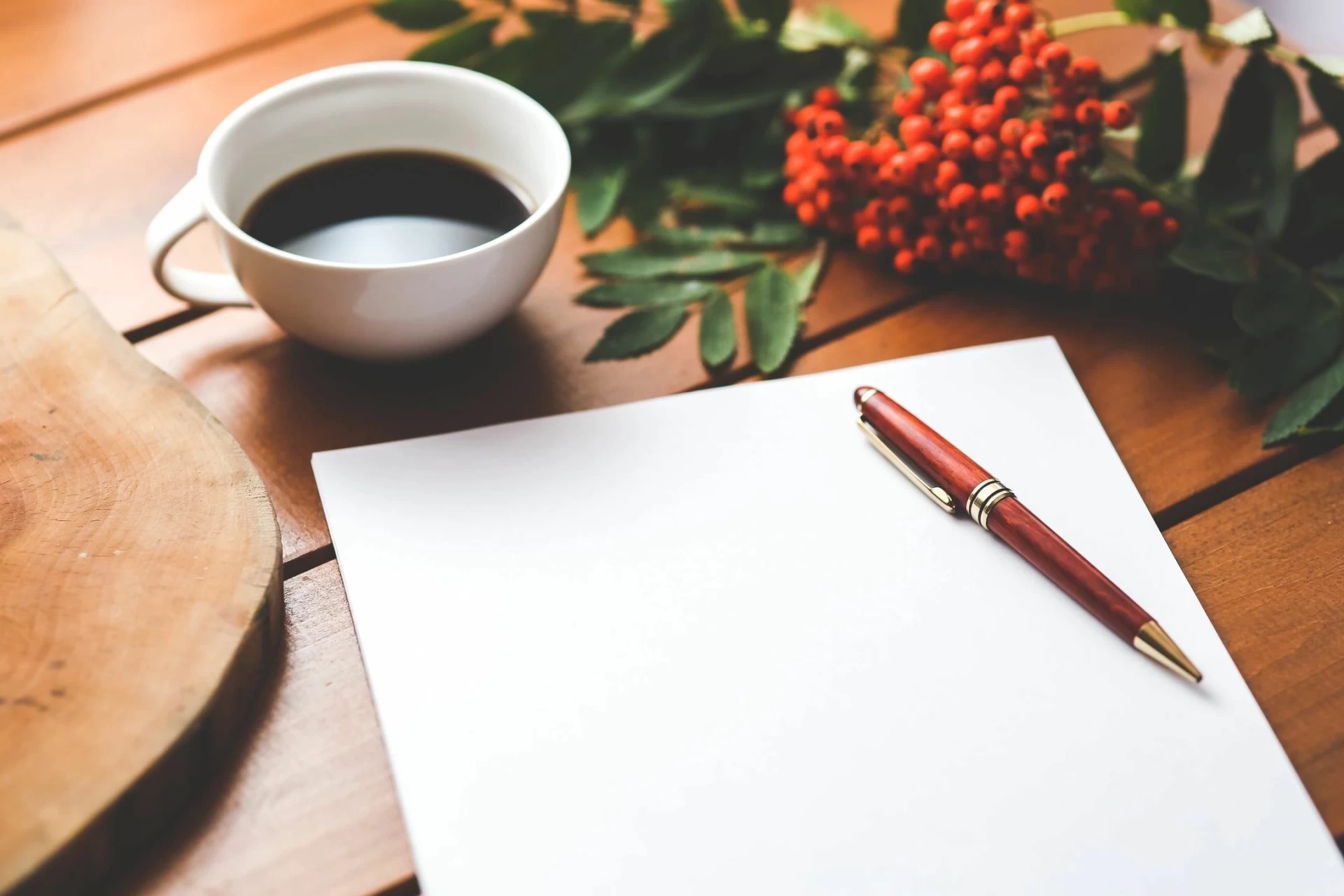 Commercial Awareness Update – W/C 25th January 2021
October 19, 2020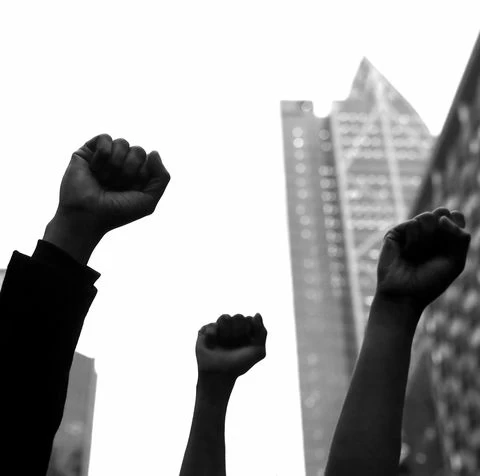 BLM Series: The Making of Human Rights
October 21, 2020
In this article, Enakshi Khasriya interviews Ruth Reid, a barrister at Three Temple Gardens Chambers and founder of Cake and Counsel. Ruth shares her journey into law and the barriers she has overcome during her career.
Hi Ruth! Tell us about yourself and how you got into law 
I come from a large working-class family. My parents, both Jamaican, came to the UK as part of the Windrush generation as teens. As a young black female raised in Sheffield witnessing and experiencing racism and injustice; becoming a barrister was not going to be easy, but it's something I decided that I was going to achieve since the age of 11/12!
A debate with medical law students during an outreach scheme steering me and other "able children from non-traditional backgrounds" to become doctors in fact sparked my desire to become a barrister. Whilst academically very able, selected for outreach schemes and encouraged to apply for the top universities (but not to study law); the support or information relevant to becoming a barrister was very limited throughout school. I was just told "it's who you know" and dissuaded from attempting to join 'the old boys club".
I studied Law with Management at Aston University, a sandwich degree with a placement year. During college, I worked part-time as a hairdresser and then at French Connection retail for the duration of my four-year degree. I began gaining legal work experience from my second year and became involved in mooting and debating in my third year. I graduated from university as the only aspiring barrister in my cohort with limited contacts and work experience. I then went on to work as a solicitor's agent, barrister's assistant to two prominent Planning QCs, a paralegal at the Serious Fraud Office (SFO) and secured my pupillage two years after being called to the Bar. I completed my Pupillage at the chambers in which I am now a tenant.
Outside of law, I am a keen sportswoman and Grade 7 pianist. I enjoy a number of sporting and dance activities, teach as a Master Guide in the Pathfinders Association and still do a bit of hairdressing when I get the chance.
What was your experience like whilst studying a law degree? 
It was a big leap from studying at college – bearing in mind I actually did three A levels, two AS levels and worked part-time in my second year at college! Studying law was still a huge step up in terms of the time demand and knowledge that it required. I found that I had a lot more contact time and expectations than my peers who were studying other courses. I thoroughly enjoyed learning about the business side of law, as well as the core law modules such as tort and criminal law. I grew and learnt a lot while studying law and was able to fluently cite and reference using the legal OSCOLA referencing system by the end of my degree and developed a great understanding of case law and the need to provide evidence in each assignment.
Tell us about your role as a barrister
As a barrister, I specialise in general crime with experience as both defence and prosecuting counsel in the Crown Court and Magistrates Court. I am on the level 2 panel of Prosecution Advocates. I advise and represent clients from first hearings up to and including appeals. I work closely with instructing solicitors to prepare a client's case, which could mean writing to the CPS to re-assess the case and discontinue it, attending initial hearings where I would take their instructions, representing the client and advancing a defence at a trial, or mitigating during a sentence where somebody has pleaded guilty to an offence. The roles require a lot of reading, analysis, oral and written communication, organisation and people skills. Working as a criminal barrister, I have been exposed to some of the most vulnerable people in society and try my best to deal with them and their needs in the best and most suitable way.
What made you decide to go down the barrister route as opposed to the solicitor route? Following on from this do you think there is a lot of pressure on law students to make that decision whilst still undergraduates?
I decided that I wanted to become a barrister as I wanted to advocate on behalf of others. I wanted to be in the courtroom arguing and persuading rather than working behind the scenes, which is equally important. I knew that I could only truly achieve this daily as a barrister so that was one of the main motivations for me. I am aware that you can now achieve this as a solicitor advocate too, but I wanted the direct route. Becoming a barrister also meant that I could be self-employed and effectively have greater control on my own progression and flexibility.
I do think there is quite a bit of pressure on law students to make that decision because once you finish university you are at a fork in the road. The next stage of training i.e. the LPC/BPTC (new changes are coming in to change the names and formats of these) is very specific to the career you wish to pursue. So, by your final year, you really do have to decide which career you want to invest in and pursue; whether that be a barrister or a solicitor in order to move forward to the next stage. There is also a huge financial consideration so many students have to plan ahead as to how they will be able to afford the next stage of training.
How did you overcome any barriers or hurdles such as exam stress or rejections from job opportunities? What advice would you give to students who are struggling to do applications? 
I have actually written a blog post on both of the above topics (they can be found at www.legallyruthie.wordpress.com). It can be very difficult to deal with exam stress, deadlines, training and job applications and rejections. It is important to stay motivated and recognise that it is just part of the process. I found that really breaking down, analysing and finding learning points in each obstacle helped me overcome them.
The below advice can easily be adapted for those struggling with applications. I would treat applications like exams:
Identify your applications
Find the breakdown of what you will be assessed on for each
List each topic/application in order of priority. Make your notes accordingly for each question
Complete draft answers
Check them over and over until you have perfected them
Speak with others who have been through the process, just like you would go over past papers
Advice that I share regarding rejection:
Acceptance: Once you accept that it is all part of the process and that you only need 1 of the 50/70 or more applications that you did, it becomes easier to move on from each "no or no thank you". Note I said accept it as inevitable, but don't get complacent. Of course, you don't want to be happy about every one. You still ultimately want to attain your goal! This should just mean that you aren't too hard on yourself.
Assessment: Assess the situation. Did you perform your best? Did you receive feedback? If you didn't, what do you think you could do to improve. How many applications do you have left to hear from or make? Is there a theme?
Action/application: Take action pretty quickly and turn the sadness/pity/disappointment, whatever you want to call it, into determination. Identify sets where you think you will stand a better chance. Identify opportunities to make you stand out for next time. Then keep applying! There will still be opportunities going now, out of season. The competition will have decreased so keep your eyes peeled!
How has Covid-19 impacted your personal role as a barrister?
It has dramatically adjusted my daily working life. I have conducted more hearings from home than physically in court during the past 7 months. It has also meant that it has been more difficult to see clients. The courts were closed for a period and are now working tirelessly to clear the backlog. However, some of my cases have already been pushed back until next autumn. However, I appreciate that although it is different, there will still be a need and work for most of us although somewhat slower and unusual. I do feel for those in other sectors whose job security and income has been affected even worse than ours.
Do you think that the pandemic will make the legal sector adopt a more working from home culture? 
Definitely, I have already seen it in many of my cases. I have appreciated the travel time saved for short hearings and for such hearings I think it makes a lot of sense. It would give many barristers additional time to concentrate and prepare their cases without having to spending hours of that time physically travelling to court. Certain hearings are, however, difficult to conduct from home and there are always the usual tweaks and issues that need resolving to make virtual hearings and working from home smoother.
You started Cake and Counsel, a networking platform, could you tell us more about it. Also, how and why you developed this platform? 
Cake & Counsel is a peer-based networking and well-being platform for aspiring lawyers with a heavy emphasis on making connections and nurturing their well-being whilst forging a career in the legal field. It began in June 2017 where I hosted a small "tea party" with nine aspiring barristers and solicitors, many of whom I had interacted with on social media with queries regarding furthering their legal career and its challenges. Initially, I would mentor and meet with individuals whilst still undertaking my own pupillage but soon realised this was not sustainable. I advertised on social media that I would host a small networking "tea party" for up to six people. However, nine expressed an interest and attended. Coincidentally it was all women from black backgrounds. They discussed the additional hurdles they faced in entering the profession. From there, in 2017, I went on to host further workshops on pupillage applications and training contracts and larger "speed networking events" to focus on providing a safe space for peer-networking & opportunities to "put people in the same room" as and undertake quality networking with legal professionals from trainees up to High Court judges. A team was then formed in 2018 and Cake & Counsel have hosted over twelve events now with several more planned for the future. You can read more about previous events at – https://legallyruthie.wordpress.com/2018/07/05/cake-counsel-1-year-on/.
In around Year 10, a group of friends and I were walking along a corridor at school to our next class. We passed a room where a police officer was tidying up. Being our usual curious selves, we went in and spoke with him. He asked us what we wanted to become, and we told him various things. When I told him that I aspired to become a barrister, he said 'ooh with law – it's not what you know, it's who you know'. I didn't fully comprehend it then. This was the first time I had heard it, but it stuck with me. When pursuing my career in law I began to really understand exactly what that officer meant all those years ago!
Various experiences over the years showed me that this is still true to a certain extent. Shocking statistics show that although many Black, Asian and individuals from other race groups considered to be minorities in the UK begin the pursuit to the Bar, fewer proceed to full qualification and to practice at the Bar in the UK. As a young black female barrister, with the experience and obstacles that I have faced, I appreciate the difficulties in studying law and qualifying into your dream career, plus the additional obstacles when you don't come from a background of privilege. This was a motivation for founding Cake & Counsel. I want to ensure that the challenges that I faced do not continue for future generations. By hosting small well-being and networking events and collaborating with universities for larger networking events with 80+ barristers in attendance. We are helping to level the playing field and provide a platform so that more aspiring lawyers have access to or 'know' people who can point them in the right direction and provide them with mentorship, insight and opportunities.
Finally, if you could give one piece of advice to aspiring lawyers what would it be and why? 
Keep going and don't be afraid to ask!
The journey to qualifying as a lawyer really does test your patience, persistence and perseverance. Remind yourself and surround yourself with people to help remind you why you started the journey and believe in you. Secondly, don't be afraid to ask for help. There are many lawyers out there who would be happy to help you if you just reach out. You no longer have to figure it all out on your own and thanks to the wonders of online platforms, blogs and social media you can find many individuals and resources to assist you on your journey.