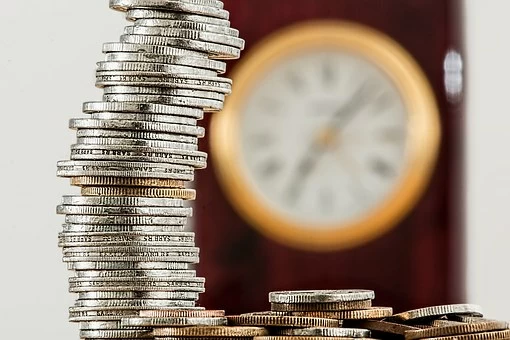 V Unprecedented 
August 25, 2020
Carillion plc (in liquidation) v KPMG LLP and KPMG Audit plc [2020] EWHC 1416 (Comm)
August 27, 2020
Article by Bunmi Adaramola
If any fashion retailer is the pioneer for 'unprecedented growth in unprecedented times', Boohoo is the first name that automatically jumps to mind. From acquiring Nasty Gal's assets for £15m in 2017, and Pretty Little Thing earlier this year, to buying out the online businesses of Oasis, Karen Millen and Warehouse, who were at the brink of bankruptcy in June 2020, Boohoo has further set itself as a force to be reckoned with in 2020.
So, what are its strategies, secrets to 'success' and lessons to be learnt? This article will examine the rise of Boohoo, especially during the COVID-19 pandemic, as well as recent allegations of the negative effects of its 'fast-fashion' strategy.
And their secret to success is…
The 'ultra-fast fashion retail' phenomenon Boohoo pioneered can probably be attributed as their major success strategy. Boohoo is known for its fashion trends which are 'primarily driven by social media' and further enhanced through their 'Gen-Z' marketing strategy and 10% off the Boohoo range for students. What does this really mean? A recent article describes Boohoo's marketing strategy as this: "if you go across London underground, they are incredibly present, showcasing what they have". Boohoo does not operate from the traditional 'brick and mortar' stores, rather, it has solely focused on building its online customer base, primarily focusing on the "Instagram and TikTok generation who will post about their new purchases online". Overall, its marketing campaign is said to target young women, primarily using Instagram influencers and Love Island contestants, to promote fashion products online, to this target market.
Boohoo has strategically taken advantage of the change in consumer taste and behaviour towards fashion consumption, especially amongst the younger buyers, by catering to the 'fast-fashion' needs of the younger customer base. This includes introducing new trends every week, offering cheap fashion products and many next-day delivery options. Even during the pandemic, in comparison with many other UK high-street retailers, Boohoo continues to thrive and record mouth-watering profits, with the company's lack of a physical store contributing to this 'lockdown success'. The company saw a rise in online sales by 45% in May, right at the peak of the pandemic, with the acquisition of big-name fashion retail companies during the pandemic.
Boohoo's flexible supply chain also serves as a major driver of its growth. However, in recent times, numerous concerns have been raised about Boohoo's relationship with a supplier who ran what was effectively a 'sweat-shop' type of workplace.
Skeletons in the cupboard
There is usually less scrutiny for fashion retailers like Boohoo, who are drivers of the ultra-fast fashion trend. This is because most companies within this sphere tend to keep discussions of their business practices out of the limelight' and take advantage of their media popularity to steer away from curious eyes from their behind-the-scenes. However, the question which lingers is: What really lies under the surface of ultra-fast fashion? Why are items extremely affordable, and how are they able to keep releasing new trends and outfits each week? Answers to this question came recently in Boohoo's alleged participation in a Leicester factory scandal. Workers in this factory were said to have been paid just £3.50 an hour, which is well below the national minimum wage. Dark factories in Leicester have been described as an 'open secret', something which is widely well-known by the fashion industry as well as the government. However, evidence also surfaced, to show that workers in the factories were operating without proper social distancing measures in place amidst the pandemic, with the factories even forcing some COVID-19 positive workers to continue working.
Once the news surfaced, Boohoo's market capitalisation plunged more than £1.5 billion in 2 days, with its shares continuing to drop by 24% in July, as a result of ongoing investigations into the allegations. As a result, Next and ASOS dropped Boohoo's products from their websites, and Zalando as well as Very also suspended the sale of Boohoo's items on their website. In a recent statement regarding news of these allegations, Boohoo explains that the factory was not a direct supplier of products to the company, and that they have plans to terminate its relationship with 'any supplier who was found in breach of its code of conduct'. Social media, which is known to be advantageous to Boohoo, has now worked against the company's favour, where many Instagram influencers have come out to boycott purchasing items from the company, urging their followers to do the same. As investigations are still ongoing, it remains uncertain the position the company will be left in, and whether its online customer base and target market will drastically reduce or change completely.