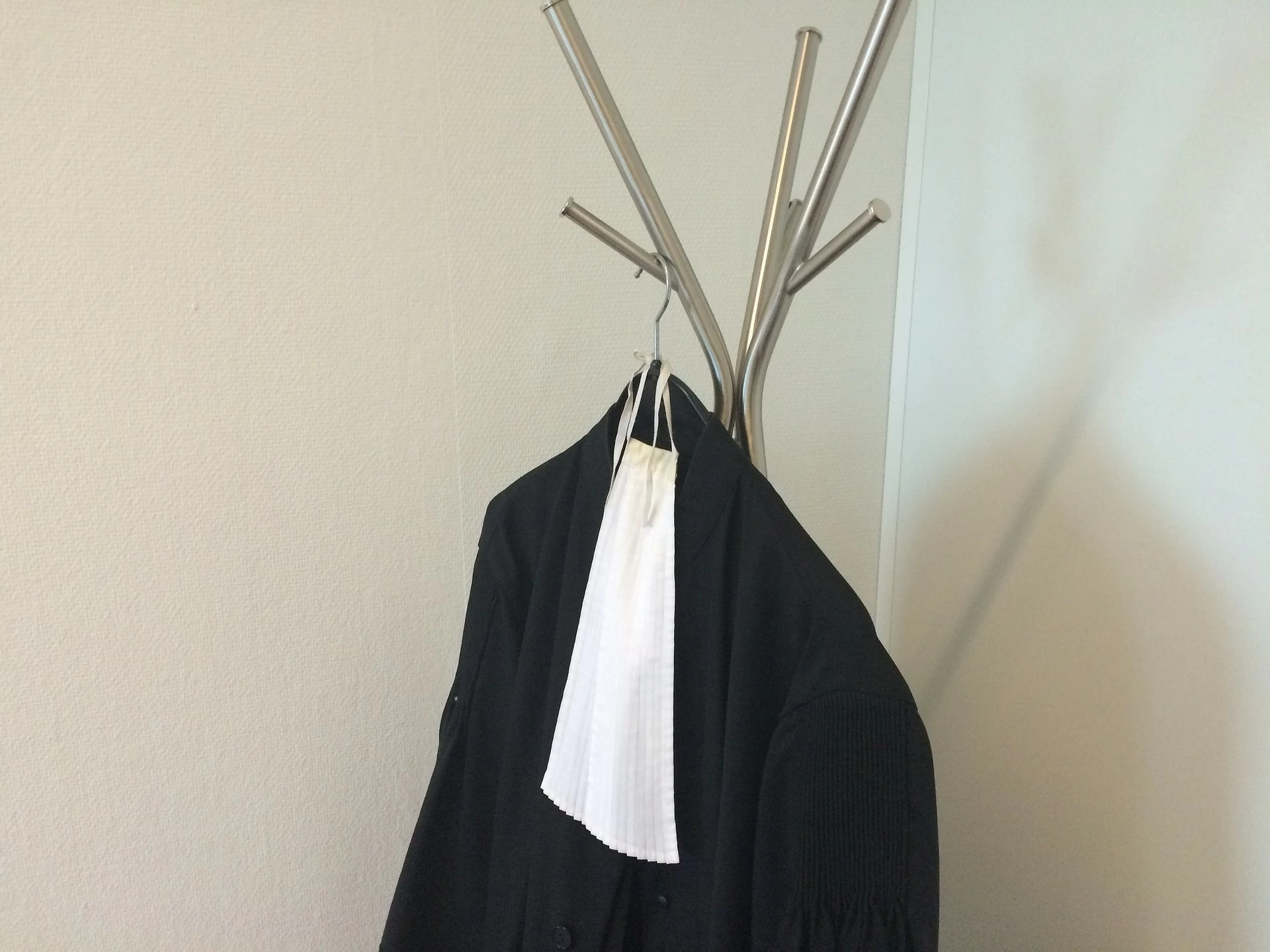 A Law Student & Law Films Series: Part 3
May 8, 2020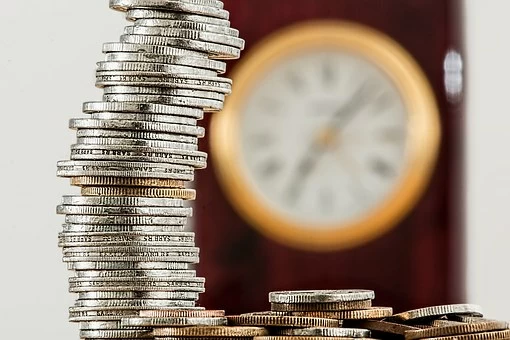 Impact of COVID-19 on Global Financial Markets
May 9, 2020
Article and interview by Beth Zheng (LLB Law student at the University of Durham)
Beth interviews future trainee and Aston University graduate, Venandah Madanhi, about her career and the various obstacles she faced before being offered a training contract with Latham & Watkins.
How did you know you wanted to become a lawyer?
To be honest, I didn't. In fact, when I lived in Zimbabwe I was quite an outspoken, very adventurous child and because everyone told me I would become a lawyer one day, I didn't want to! When I was looking at other university courses, I didn't really connect with anything else so eventually I chose to study law like my father. I have always known that a law degree is a degree with currency and if I studied law, I could use it in any future work because it governs everything we do.
Aston Law School is very business-focused and soon I found myself quite open to the idea of consultancy until I started doing law firm open days. I quickly realised that commercial law was the one for me because I loved the work being done regardless of which firm I went to. I took part in open days at firms like Shoosmiths, Burges Salmon, Allen & Overy and Clifford Chance. This was a whole new experience for someone like me from a small town called Bilston. The fact I enjoyed the work confirmed to me that it wasn't just about a firm, but I would be happy doing this kind of work. From there, I knew that law was the career for me.
Have you ever felt imposter syndrome? How did you overcome this if you did?
Yes, all the time, especially being a student at a non-Russell group university with a law programme that is relatively new. Law really tests your commitment and you have to really want it. When it came to secure my training contract, I applied for three years straight. The process seemed like it was only getting harder but at the same time I realised that it is easier if you see yourself as an individual rather than this part of a collection of failed applications. At an interview for my very first vacation scheme, everyone in the room had already assumed everyone was a student at Oxbridge with people automatically asking, 'what college do you go to?'. You can easily get disheartened from these experiences especially when the last time you went to a college was in sixth form.
I most notably felt imposter syndrome during the transition after graduating and my third application cycle, which was a steep learning curve. I had gotten so upset about rejections that for my own mental health, I decided to stop applying for a while after summer. A few months later when I began applying again, I picked a firm I knew would reject me instantly just to get me back into the swing of completing a form. You can only imagine how surprised I was after being offered a place on their vacation scheme. This showed me in a way that when I was applying in this third round, I was now in a mentality that I had nothing to lose which really let me come out there and try my luck without fear of failure.
It was resilience which allowed me to overcome this. I left an organisation where there was a lot of internal pressure as this was a system where everyone was getting a training contract and people began questioning my ability and why I couldn't get one. I knew I had to step outside this law bubble and leave an environment which made me doubt myself and which I had outgrown too.
Did you ever feel like you were at a disadvantage when you were applying? How did you overcome these barriers?
I used to feel disadvantaged when I found myself in situations that were unfamiliar and in spaces where I didn't see people like me (a Black woman). In spite of any reservations, I always remind myself how having grown up in a different place and experienced various things is also an advantage. These experiences bring a wealth of experience to whatever team I am in on project I'm working on. People should not be afraid of asking questions and appreciate that what they may perceive as a disadvantage can reap great benefits for them. For example, despite not attending a Russell group university, I was able to study at one of the best business schools in the world. I now embrace my love for both business and law which enables me to be myself without the need to pretend I am someone else.
What is your advice for students struggling to balance their mental health with academic studies?
Take a break. There are so many things for students to get involved that are non-law. Pushing through when you are at your breaking point just because everyone else is doing it can get dangerous and you may end up damaging your mental health. During my final year of law school there was point where I was struggling to balance my mental health and my academic studies and applications. I kept on going through the rejections, deadlines, extracurriculars and running a national initiative that failed to realise how much I needed a break. To others I was doing great but behind the closed doors, I was not doing well and was so stressed that I couldn't sleep.
I would encourage students to remind yourself not to allow the pressure form other people and your environment to cloud your judgement. We all struggle at some point; we are all human and it's okay for you to take a break and focus on you and only you. Just because someone is doing something, doesn't mean you have to do it too. Know the pace at which you like to work, the amount of pressure you can handle and know it is ok to admit when things are too much.
What kind of work are you involved in outside of law?
I love business so in my spare time, I am an Advisory Board Member for Vybl which is a creative agency for Millennials and GenZ and for the One Africa Network which is a network that brings professionals together from the African diaspora within the West Midlands. The One Africa Network is for individuals who are doing brilliant things within their industries in the UK but also in their respective African countries. It has been great way to learn from these amazing community and business leaders while also being able to provide them with my advice as an engagement consultant.
I also enjoy public speaking. Growing up I suffered from stage fright, but I eventually got into public speaking in 2011 when I was elected to become a Youth Councillor within the British Youth Council at 14 years old. Getting involved in local politics and school level democratic processes gave me a passion for working with young people and amplifying their voices. I have gone on to cover big political events and interview public figures like former Prime Ministers for Sky News. I have since been featured discussing Brexit and other topics on BBC Sunday Politics, ITV and even visited Downing Street twice!
I currently dedicate most of my spare time to running Talk About. Talk About is a multi-platform organisation dedicated to connecting young people and professionals, breaking down current affairs and increasing career aspirations. This is done through our national network of Contributors (young people aged 16-30 with an interest in a range of global issues), our public events and our support for businesses and organisations. I founded Talk About because I wanted to and provide a virtual and physical space for young people and industry leaders to have conversations that matter.
What are your plans after your training contract?
Getting a training contract with a firm I like has made me excited for the future. Within my TC, I would love to do a project finance seat which I enjoyed on the vac scheme. I would love to work on some African projects. I also enjoyed working in the Technology Transactions Group because the variety of work was so broad. I really want to do a secondment to the US too as I feel that it would be a great learning experience while enabling me to meet more of my colleagues! Ever since I joined Latham & Watkins, my desire to become a partner one day has increased. At this stage, I am focused on improving how I approach things, learning more and bringing ideas to the table no matter how small they are. In the future I would love to use what I have learned to make a difference on a strategic level.
I would also like to continue working with Talk About in my spare time. I think having the balance of working on exciting big deals and also supporting young people however I can will be quite nice.
And finally, what advice would you give someone who has just started applying?
Work out what kind of work/life balance you want in your career. You need to ask yourself what you enjoy doing and which practice areas you would want to work in. Go to a firm that specialises in those areas and can provide the work/life balance you want. If you don't know what kind of work you are interested in, then I would encourage you to, before you start applying to training contracts or vacation schemes, apply to open days. Understand what different law firms do differently. Do not rush these applications. Remember, just because someone has a training contract before you do does not mean you won't be successful too.
After my degree, I worked in a youth charity which I loved. Then, I started working in business strategy and later engagement. I developed skills I would have had to learn anyway during the training contract but I have had an opportunity to develop these already. I have also had time I strengthen my networking skills. Embracing different opportunities after university and before my training contract has been immensely valuable. Try new things and see what you can learn!