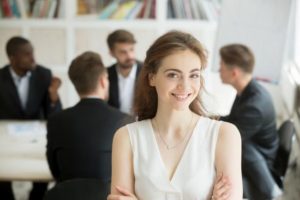 When studying to become a lawyer, it's easy to become so focused on your assignments and other university tasks that you don't pay as much attention to the practical skills side of things as you could. However, if you want to land a full-time job as soon as possible after graduation and enjoy the kind of career trajectory you have always dreamed of, it's important to keep looking for ways you can get work experience, too.
The sooner you start learning about your preferred industry from an inside track and getting to know relevant people in the area you want to work in, the better. This is where an internship can really help. Obtaining an internship at a respectable company can give you excellent experience and references for your resume. It can also potentially give you a foot in the door to an entry-level role once you've graduated.
The key to a successful internship starts with finding the best fit with regards to firms. Always try to land an internship at a company you'd love to work for. Alternatively, go for one that relates closely to your law specialisation. For example, if you're studying a master's in criminal justice online while you finish your law degree, look for a law firm that focuses purely on criminal justice cases or that at least has a strong department in this area.
Another important step to a successful internship is ensuring you stand out and are memorable for all the right reasons. To help you with this, read on for some tips you can follow.
Spend Time Preparing 
Always prepare. Before your first day interning, research the company to discover as much as you can about its history, the people who work there, its biggest developments and latest news and its corporate culture. Learn about the products or services sold within the firm. Also research about how the company brands itself and stands out from its competitors.
You should also read over the job description for the internship numerous times. This is so you understand what will be expected of you as an intern. Also, learn the types of knowledge, skills or input that will be required to help you be memorable.
Employers and other business workers are always thrilled when they see their new interns have taken the time to prepare for their roles. Many people don't do this, so by doing so, you will immediately get an edge. In addition, you'll start the work experience with more confidence. You'll also be less likely to make mistakes and will find it easier to spot ways to be of assistance.
Be a Professional Intern
As you can imagine, being professional at all times is another key aspect of being a memorable intern. Make sure you groom yourself well and take care with your appearance. If you're not sure about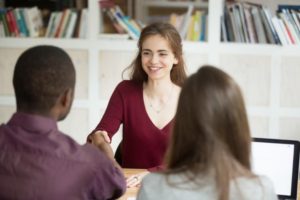 the dress code at the company, either ask the person who's running the program or some other point of contact for advice or opt for something reasonably formal. It's always better to look more formal than too casual, after all!
Being professional involves communicating effectively, too. Keep eye contact with people, shake hands when you meet them, smile and be positive and ready to work. Speak clearly, and proofread any written work you do. Listen well and pay attention when others speak. Avoid interrupting, and think about your body language. For instance, try not to tap your feet, cross your arms, doodle or fidget in other ways that could make it seem to people that you're not listening or are uninterested in what's going on.
In addition, if you attend events as a company representative, whether conferences, Christmas parties or others, avoid consuming alcohol, and be polite to everyone you meet. Never say anything bad about the firm you're interning for or the people you're working with. You can use these events as opportunities to network. You never know where the connections you make could take you.
Show You're Willing to Learn and Take Initiative 
Lastly, keep in mind that plenty of interns are only enrolled in a program because they need to complete a work placement for their degree or to get something to put on their CV. As such, a lot of people aren't truly interested in being there or in working hard.
You can stand out as an intern, then, by showing people you're willing to learn. Ask relevant questions to pick up as much as you can during each day on the job, and be proactive. Take initiative by looking for tasks you can complete without being told to, and try to anticipate the needs of your key manager(s).