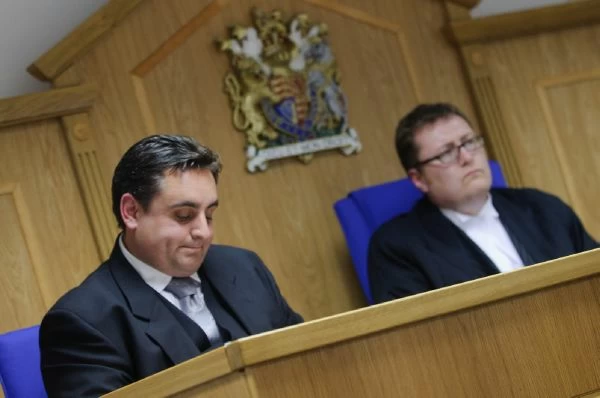 A Guide to Mooting Judges
November 16, 2011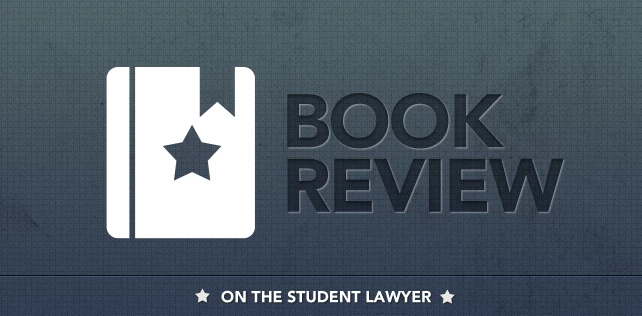 The Rule of Law – Review
December 6, 2011
As a student, it is sometimes hard to identify differences between different City and international firms in the job market. This feature intends to give students a basic understanding of the various types of international law firms, and how their strategies might suit what you are looking for. For easier reference, the firms will be divided in different groups, in order to better explain the similarities and differences between them.
Magic Circle
UK's finest – Clifford Chance, Linklaters, Freshfields Bruckhaus Deringer, Allen & Overy and Slaughter and May. It is no surprise that these firms are all in the world's top 50 legal practices measured by revenue, and that four out of five are in the top ten. What sets them apart is their strong focus on the European and Asian markets. Although they are established in the US as well, they remain mid-market in America, mainly due to the dominance of White Shoe law firms (see below).
Clifford Chance remains at the top of the Magic Circle, having recorded £1,219 billion in turnover in 2011. It has a strong reputation in banking and has managed to expand to exotic places such as Istanbul and Casablanca.
Linklaters is hanging in closely in second place, as market leader in corporate law, and as the global leader of 2008 has both the means and intent to regain its position as the world's largest law firm. Linklaters are particularly known for handling the administration of Lehman Brothers, which was no easy task.
Allen & Overy is the finance expert. The firm specialises in all aspects of finance including equity, debt, derivatives, Islamic Finance, initial public offerings (IPOs) and foreign investments. The firm has recognised the need for a presence in Northern Africa, announcing its intent to open a Morocco office a day after Clifford Chance. Nevertheless, it has abandoned its plans to establish a Canadian presence mainly due to the competitiveness of the local legal market.
Freshfields' strongest practice areas are corporate, litigation and banking. In fact, the Fleet Street firm traces its banking roots back to 1743 when one of its partners was appointed solicitor to the Bank of England. What sets the firm apart from the rest is its strong focus on the EU's biggest economy – Germany. In 2000, the firm merged with two German heavyweights – Hamburg firm Bruckhaus and Cologne firm Deringer Tessin Herrmann & Sedemund – to form what is now known as Freshfields Bruckhaus Deringer.
Slaughter and May is a truly unique firm. Instead of having multiple international offices, like its Magic Circle counterparts, the firm operates on a 'best friends network'. This structure emphasises on building synergistic alliances with other law firms and allows Slaughter and May to work with the best partners throughout the world, providing the highest quality of service. Furthermore, for those set on becoming a partner, Slaughter and May is certainly the place to be. They have the highest PEP (Profit per Equity Partner) average, standing at £1.93 million with those at the top earning as much as £2.2 million.
The Swiss Vereins
Baker & McKenzie, Norton Rose, Hogan Lovells, DLA Piper – these firms are the Coca-Cola or McDonalds of the legal world. It is hard to define any of them as one single firm. They are rather brands which include many law firms spread all across the world. Converting to the Swiss Verein structure seems to be the logical next step in many firms' plans for global domination, and for good reasons.
First, the structure limits the global accountability of the firm's various offices, meaning that DLA Piper's UK offices are not bound by subpoenas from the US Securities Exchange Commission, for example.
Second, profits are not split between the whole 'firm', but rather between its various member entities. One firm that has taken full advantage of this is Norton Rose. The City firm managed to expand rapidly in 2011, merging with firms in South Africa, Australia and Canada, and opening an office in sunny Casablanca. Within the Norton Rose Group, Norton Rose UK LLP and Norton Rose Australia do not divide profits and it is this tactical advantage that propelled the firm into opening offices in such emerging markets. The strong ambition and ability of Norton Rose to think outside the box helped them win Law Firm of the Year in 2011.
Another example is Baker & McKenzie. The world's largest law firm by turnover in 2011 owes this recognition to its Swiss Verein structure, which allows the firm to have significant presence in emerging markets such as Russia, Kazakhstan and Latin America. As a result, Baker & McKenzie acquires a lot of regulatory work, which is beneficial in a slow mergers and acquisitions (M&A) market. In fact, Baker & McKenzie are so big that their partners claim that they will not be affected at all by the Legal Services Act. The firm also has a reputation of getting the job done, as evidenced by helping Nike snatch sport kit maker Umbro in 2007, a feat that the people at New Bridge Street are particularly proud of.
DLA Piper and Hogan Lovells are products of transatlantic mergers. Both have been an instant success, rocketing into the top ten in 2011. DLA Piper are particularly known for having multiple offices across the world. With six offices in the United Kingdom alone, they may easily be confused as a national law firm. However, solid presences in Egypt, Ghana, Kenya and Tanzania demonstrate the strength of this global dominator.
The Americans
Skadden, Arps, Slate, Meagher & Flom, Latham & Watkins, Covington & Burling, Bingham McCutchen, Dewey & LeBoeuf, Sullivan & Cromwell, Sidley Austin, White & Case, Kirkland & Elis, Jones Day, Mayer Brown, Shearman & Sterling. There are several common characteristics which bind these firms: long hours, small London trainee intake, and high salaries –with salaries for the newly qualified in Bingham up to £100,000 per annum. Headlining the group is Wall Street's finest, according to Forbes magazine, Skadden, Arps, Slate, Meagher & Flom. It was ranked second in 2011 in global revenue and includes some top names in its client portfolio, such as the largest public company by market cap, ExxonMobil, and one of the richest people in the world, Roman Abramovich. It should be noted that not all these firms fall into the 'White Shoe Law firm' category, since this only encompasses firms that are headquartered in New York. Therefore, firms such as Sidley Austin, Mayer Brown and Kirkland & Elis do not fall into the category, despite their size. American firms typically do not have many offices in Europe, but rather are spread across the UK and Asia. It is known that they have implemented the US system of work into their London offices, an example being Jones Day's training contract, which has no seats (designed to be flexible, this means that you can take work from any practice area or lawyer at any time). Other than the unconventional working environment and US hours, there is no reason why you should not consider the American law firms if you are looking for size, power and high pay.
Silver Circle and City
The Silver Circle is comprised of some well-known names such Ashurst and Herbert Smith (lower turnover than Magic Circle firms, but have a PEP and revenue per lawyer (RPL) higher than the UK average), while notable City practices include Clyde & Co, Eversheds, Simmons & Simmons and CMS Cameron McKenna.
Generally, these firms are known for a smaller size, similar work, and a better work-life balance. Coming out of the economic crisis, some City giants have hit the ground running, and have set their sights on expansion. One example is Herbert Smith which has already made some key lateral hires in order to strengthen its corporate practice. Another way of improving is via a merger with other big names, and both Ashurst and Clydes have shown this to be true in crucial tie-ups with Australian law firms – Blake Dawson and insurance giant Barlow Lyde & Gilbert respectively.
Summary
Hopefully this article has provided clarity regarding which firms might suit your personal style. Picking a law firm is similar to picking a lifelong partner – it's difficult, but you want to get it right first time!
Good luck.