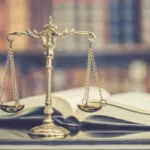 Find Justice: A Comprehensive Guide to the Best Law Firms
October 29, 2023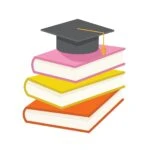 Here's Why Lawyers Should Consider Studying Psychology
October 29, 2023
Are you a law student with a burning desire to excel in the legal field? If you're pursuing a career in law, you should be aware of the significance of legal internships. These internships bridge theory and practice, offering you practical insights into the legal profession. In the bustling legal landscape of Los Angeles, finding the perfect legal internship can be a game-changer for your future career. This guide will explore securing the ideal legal internship in the City of Angels.
Understanding the Legal Landscape in Los Angeles
Los Angeles, often dubbed the "Entertainment Capital of the World," is famous for Hollywood but is also home to a diverse legal ecosystem. This sprawling metropolis boasts many fun attractions and offers lawyers-in-the-making a great way to get to know the city and its potential clients.
If you're moving to the city, there are several options to co living in Los Angeles, especially near law firms, corporations, and government agencies, making it a prime location for legal internships. Living in a co-living environment fosters collaboration, networking, and a sense of community, which can mirror the teamwork and interpersonal skills essential in the legal profession. Also, the cost-effectiveness of co-living allows interns to allocate more of their budget towards professional development, such as attending legal conferences or workshops. Understanding the legal landscape's dynamics is crucial before pursuing the perfect legal internship in Los Angeles. The legal system in LA is known for its robust legal community, with opportunities in various practice areas such as entertainment law, intellectual property, environmental law, immigration law, and more. By learning the legal market, you can better tailor your internship search to align with your interests and career goals.
Research, Research, Research
The foundation of securing an excellent legal internship in Los Angeles is thorough research. In the digital age, information is readily available at your fingertips. Start by identifying your areas of interest within the legal field — are you passionate about civil rights, criminal defense, corporate law, or family law? Once you've pinpointed your interests, begin researching law firms, organizations, and government agencies in Los Angeles that specialize in these areas.
Online resources, including legal directories, law firm websites, and career portals, are goldmines for information. Remember to leverage your law school's career services, which often have partnerships with local legal employers. They can provide valuable insights and job postings and connect you with alumni who might serve as mentors during your internship.
Utilize Online Job Portals and Websites
Online job portals and websites have become indispensable tools in any job search, and the legal industry is no exception. Websites like LinkedIn, Indeed, and Glassdoor offer many internship listings from various legal entities in Los Angeles. If you want to specialize in insurance and injury law, or criminal law, you can take your pick of best in LA. To make the most of these platforms:
Create a polished and professional LinkedIn profile highlighting your academic goals, achievements, legal interests, and relevant experience.
Set up job alerts to receive notifications about new legal internship postings in Los Angeles.
Join LinkedIn groups and follow pages related to the legal field in Los Angeles to stay updated on industry trends and job opportunities.
Remember that competition for legal internships in Los Angeles can be fierce, so ensure your online presence reflects your qualifications and aspirations.
Networking: Your Golden Ticket
In the legal world, as in many other professions, networking is often the key to unlocking doors. In Los Angeles, where the legal community is interconnected and committed to professional growth, networking can significantly boost your chances of securing the perfect legal internship. Start by attending legal events, conferences, and seminars in the Los Angeles area. Organizations like the Los Angeles County Bar Association frequently host events that bring legal professionals and students together. These gatherings allow you to meet potential employers and learn from experts in the field.
Take advantage of the power of informational interviews — reach out to practicing lawyers, judges, and alumni from your law school based in Los Angeles. Request a brief meeting or phone call to learn more about their experiences and seek advice on finding a legal internship in the city. Personal connections often lead to valuable recommendations and insights.
Craft an Outstanding Resume and Cover Letter
Your resume and cover letter are your first impression of potential employers. In the competitive legal job market of Los Angeles, a well-crafted resume and cover letter can set you apart. Here are some tips to make them shine:
Tailor your resume to highlight your professional goals, relevant coursework, legal research skills, and any prior legal experience.
Emphasize any awards, honors, or extracurricular activities related to the legal field.
In your cover letter, express your genuine interest in the organization and your enthusiasm for the internship role.
Explain how your skills and knowledge align with the employer's specific needs.
Consider seeking guidance from your law school's career services office or a trusted mentor when crafting your resume and cover letter.
Prepare for Interviews
You must be prepared for interviews once you've applied to legal internships in Los Angeles. Interviews are your chance to showcase your knowledge, skills, and enthusiasm. Here are some essential tips to excel in interviews:
Research the organization thoroughly. Understand its practice areas, recent cases, and unique aspects that make it stand out.
Be ready to discuss your legal interests and goals and how they align with the internship.
Prepare for behavioral questions that assess your problem-solving skills, teamwork, and adaptability.
Practice with mock interviews or seek guidance from a career advisor to boost your interview skills.
Follow Up and Stay Persistent
After interviews, sending thank-you emails to express appreciation for the opportunity is crucial. This shows professionalism and keeps you on the employer's radar. Additionally, don't be discouraged by rejection. The legal internship search can be challenging, and setbacks are common. Stay persistent, continue applying, and refine your approach based on feedback and experience.
Your Path to the Perfect Legal Internship
Securing the perfect legal internship in Los Angeles requires dedication, research, networking, and excellent communication. The legal landscape of Los Angeles is diverse and dynamic, offering opportunities in various practice areas. By understanding the legal market, leveraging online resources, and making meaningful connections through networking, you can successfully navigate the competitive landscape of legal internships in Los Angeles. Remember that crafting an outstanding resume and cover letter, preparing for interviews, and following up diligently are essential steps to stand out to potential employers. With persistence and a proactive approach, you can pave your path to the perfect legal internship in the City of Angels, setting the stage for a successful career in the legal profession.