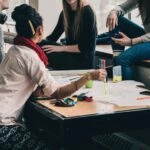 Essential Habits of Highly Effective Law Students 
October 22, 2023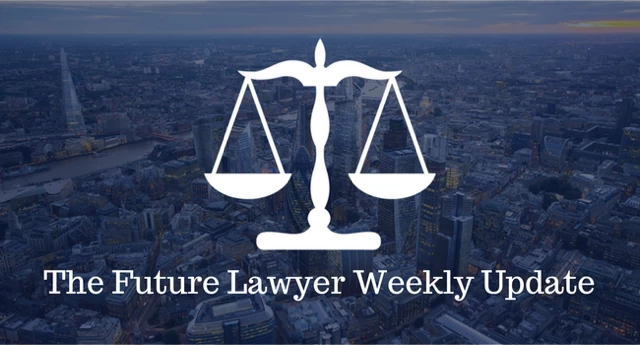 The Future Lawyer Weekly Briefing – W/C 23rd October 2023
October 23, 2023
Divorce can be an intricate and emotionally taxing experience, with property division often being one of the most contentious aspects that couples encounter during the process. The method used to divide marital assets differs based on the jurisdiction, primarily using two systems: equitable distribution and community property. This article delves into the distinctions between these two approaches to property division and their effects on couples going through a divorce.
Why Equitable Distribution is Fair but Not Necessarily Equal
With equitable distribution, the goal of the courts is to allocate marital assets and liabilities in a way that is just and fair, though not necessarily equal. The core idea behind equitable distribution is ensuring that each spouse obtains a fair portion based on multiple factors, rather than solely adhering to a 50-50 division.
When deciding on a fair distribution of assets, numerous aspects are taken into consideration, including the financial and non-financial contributions each spouse made to the marriage, such as earnings, possessions, and domestic responsibilities. The length of the marriage is also a vital factor, with longer marriages usually resulting in more proportionate asset allocation and shorter relationships leading to equitable divisions. Additionally, the court evaluates each party's earning potential by examining their educational background, skill set, and job market conditions. The physical and emotional well-being of both individuals is also taken into account, especially if one partner has unique needs or is nearing retirement age. Ultimately, if one person will be the primary caregiver for the children, the court may take this into consideration when dividing assets to ensure that the custodial parent can adequately provide for their children.
Community Property: A 50-50 Split
Community property, on the other hand, follows a more straightforward approach. Marital property is divided equally, with each spouse typically receiving 50% of the assets and debts acquired during the marriage. 
Under community property laws, all income and property acquired during the marriage are deemed joint assets, with limited exceptions for inheritances and gifts. Each spouse is generally entitled to an equal portion of the marital assets and holds equal responsibility for marital debts. In the event of a divorce, the assets are evenly split between both parties, irrespective of individual contributions or circumstances.
A Closer Look At Equitable Distribution
Equitable distribution provides several benefits, including flexibility by allowing a more customized approach to asset division based on each couple's unique circumstances. This method often results in a fair allocation of assets, ensuring that both spouses receive a portion according to their contributions throughout the marriage. Additionally, equitable distribution takes into consideration custodial responsibilities, ensuring the financial stability of the parent responsible for the children's care.
On the other hand, the downsides of equitable distribution include subjectivity, which may cause disagreements and protracted legal battles due to varying interpretations; uncertainty, as involved parties might remain unsure about the division of assets until a court ruling; and complexity, as this system demands thorough assessment of assets by experts, resulting in increased costs and delays.
Exploring the Aspects of Community Property
Community property brings the benefits of simplicity, predictability, and equality to marital asset division. The 50-50 split is clear-cut and easily comprehensible, often resulting in faster divorce settlements. Furthermore, couples are typically aware of the asset division process beforehand. In addition, community property ensures that both spouses are granted an equal share of assets for a fair distribution.
On the downside, community property laws exhibit inflexibility as they fail to consider the distinctive circumstances of each marriage and individual contributions, leading to reduced control for spouses when it comes to asset division.
The choice between equitable distribution and community property significantly impacts the division of marital assets in a divorce. Equitable distribution aims for a fair but not necessarily equal division, considering various factors to ensure that both spouses receive an equitable share. In contrast, community property opts for a simpler 50-50 division, making the process more predictable but potentially less flexible. A divorce lawyer can help play a pivotal role in guiding clients through the complexities of property division, whether it involves equitable distribution or the straightforward 50-50 split characteristic of community property.
During a divorce process, it is vital to be aware of the property division regulations in your area, as they significantly impact the allocation of your shared assets and liabilities. Moreover, obtaining legal guidance to traverse the intricate legal terrain of divorce and property separation is frequently recommended to safeguard your rights and interests.