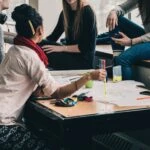 Green Card Challenges After Divorce: A Legal Perspective
August 29, 2023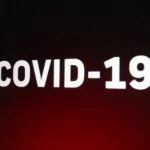 Covid Criminal Records – The Case of South Africa 
August 30, 2023
Among the most traumatic experiences one can be part of are car accidents. Car accidents don't just leave victims with physical injuries. They can also affect their mental well-being since they might not be able to work for a period of time, endure the pain and suffering of recuperation, and can also develop mental disorders such as depression, anxiety, and PTSD.
Some victims even find it hard to ever drive again, depriving them of something they enjoyed and complicating their work schedules, among other things. That said, can Florida car accident victims be compensated for their damages?
It all depends on the circumstances of your case. If you want to learn more about car accidents and what types of compensation you are entitled to based on the facts of your case, consider contacting a car accident lawyer. They can present you with your legal options, help you with your claim, and ensure you receive proper compensation for your injuries and other damages. Here is what you should know about compensation benefits when car accidents occur.
Car Accident Laws in Florida
Even though Florida drivers need to have Personal Injury Protection (PIP) insurance to cover their own injuries and damages in the event of an accident, that doesn't mean you should only rely on this form of compensation.
You could file a personal injury claim against the at-fault driver and receive compensation for your damages if they were severe. Yet, you must file your claim as fast as you can even if the statute of limitations for personal injuries in Florida is four years.
This is because you will have the advantage of a fresh case and can rely more on witnesses and other evidence to prove your claim. Evidence is essential since the state of Florida follows the pure comparative negligence system regarding car accidents.
This means that drivers are assigned a percentage of fault. This percentage can be subtracted from your total compensation amount when the case is settled.
Working With a Car Accident Lawyer
If you have a good lawyer by your side, they can help you gather evidence, such as medical or police reports, prepare witnesses, and work with other third-party experts, to ensure you receive compensation for your economic and non-economic damages.
Car accidents are complex, and insurance companies often hand out lesser settlements to victims because they are, in the end, a business. You might not know what types of compensation you are entitled to if you proceed with your claim alone.
Yet, a lawyer's job is to uphold your rights. They can negotiate on your behalf or represent you in court if a settlement cannot be reached. Your lawyer will quickly identify what sorts of compensation you are entitled to, be it lost future or past wages, property damage, medical bills and out-of-pocket expenses, pain and suffering, and more. They will ensure that you are fairly compensated for all your troubles at the end of the day.