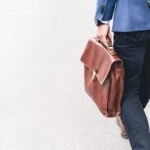 When Is The Right Time To Hire A Tax Attorney And How To Find The Best One
June 18, 2023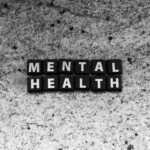 Prioritising Mental Health
June 18, 2023
Saving money is an essential habit that everyone should develop, regardless of their age or income level. For students, in particular, saving money may seem like an overwhelming task, given the many financial responsibilities they face. However, starting to save early can have significant long-term benefits and set them on the path to financial security. In this blog post, we will explore various ways in which students can jump-start their savings and highlight the importance of saving for the future.
Saving into a Pension: Securing Your Retirement
While retirement may seem like a distant event for students, it is never too early to start planning for it. One of the most effective ways to save for retirement is by contributing to a pension scheme. By setting aside a portion of your income in a pension, you are essentially investing in your future financial well-being. To find out more about pensions, click here to get started. 
Pensions offer several advantages for students. Firstly, contributions to pensions are often tax-efficient, meaning that you can save money on your tax bill by making pension contributions. Additionally, many employers offer matching contributions, where they match a percentage of your pension contributions, effectively doubling your savings. Taking advantage of such opportunities can significantly accelerate your savings growth over time.
The Importance of Saving for the Future
Saving money is not just about having a safety net for emergencies or unexpected expenses. It is also about securing your financial future and achieving your long-term goals. As a student, it can be challenging to look beyond the present and think about the future, but developing the habit of saving early on can make a world of difference.
For example, saving today can help you cover the costs of further education or postgraduate studies, reducing your reliance on loans and debt. It can also enable you to make down payments on a house or a car when the time comes. Moreover, saving for the future allows you to build wealth and accumulate assets, providing you with greater financial freedom and flexibility down the line.
The Student Struggle: Saving in the Face of Challenges
We understand that saving money as a student can be an uphill battle. With the rising cost of education, daily living expenses, and limited income, it can be difficult to find any extra money to put aside. However, even small savings can add up over time and make a significant difference.
One strategy to overcome these challenges is to create a budget and track your expenses. By closely monitoring your spending habits, you can identify areas where you can cut back and save. This might mean making small sacrifices, such as cooking at home instead of eating out or using public transportation instead of owning a car.
Additionally, consider exploring part-time job opportunities or freelancing gigs that can provide you with extra income to save. While it may require some juggling with your studies and other commitments, it can be a valuable investment in your financial future.
Starting Today: Tips for Jump-Starting Your Savings
To jump-start your savings as a student, here are some practical tips to get you started:
Set specific savings goals: Determine what you are saving for, whether it's a study abroad program, a future down payment, or a pension. Having clear goals will help you stay motivated and focused.
Automate your savings: Set up automatic transfers from your current account to a savings account each month. This way, you won't have to remember to save; it will happen automatically.
Prioritize saving: Treat saving as an essential expense, just like paying your bills. Allocate a portion of your income towards savings before spending on discretionary items.
Seek student discounts: Take advantage of the numerous discounts available for students. Whether it's shopping, entertainment, or transportation, student discounts can help you save money and stretch your budget further.
Embrace the sharing economy: Consider sharing expenses with roommates or friends, such as splitting the cost of groceries or streaming subscriptions. Sharing resources can help reduce costs and increase your savings.
In conclusion, while saving money as a student may present its challenges, it is crucial to start building good financial habits early on. Saving for the future, including contributing to a pension, can set you on the path to financial security and help you achieve your long-term goals. By following the tips provided and making small, consistent efforts, you can jump-start your savings today and reap the rewards in the years to come.