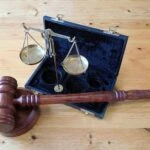 Negligence: Understanding What This Word Means in a Legal Setting
March 5, 2023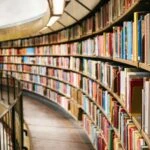 An Overview Of Legal Resources For College Students
March 5, 2023
A large number of people every year have to deal with the terrifying and awful experience that is deportation. In 2022 alone, there were 143,000 arrests and 72,000 deportations in the United States. The question now is, what steps should you take if you or a loved one is in danger of being deported?
First and foremost, it is essential that you find a deportation attorney to work with you during this process. An experienced deportation lawyer will examine your case thoroughly and develop a strategy to delay the removal order or fight it.
Having an attorney who will explain everything in detail and fight for your case is critical when facing deportation, still, there are some things you should know about the deportation process to better understand your situation.
The Threat of Deportation You Face Does Not Ensure That You Will Be Deported
Even if you are in danger of being deported, it does not necessarily mean that you will be removed from the country. You may oppose deportation in a number of ways, and the outcome of your case is not set in stone. Although there is a very real chance that you could be deported, you should not give up hope.
In Some Cases, Involuntary Removal Is Not Necessary
Deportation may affect not only your current status in the United States but also your future chances of being readmitted. As a result, if you don't have a method to completely prevent removal, you may need to look into alternatives to deportation.
As an example, an attorney could be able to assist you in obtaining a voluntary departure. This may help you escape the mandatory 10-year term of inadmissibility that comes with forced removal from the United States if you have been illegally present here for a relatively short amount of time.
Sometimes, It Is Possible to Avoid Removal and Remain in the United States
Before requesting a voluntary leave, you should consider if you have any possibilities for avoiding removal totally. In such a case, you could be eligible to stay in the country and proceed with your application for permanent residency or citizenship. Here are a few scenarios in which it could be feasible to escape expulsion:
Obtaining a status change

Obtaining post-conviction relief (if you are facing deportation based on conviction of a crime)

Seeking refuge in the United States

Protesting the government's claim that your actions merit deportation
You Could Be Required to Apply for an Immigration Waiver
A possible path forward for your continued stay in the United States is to submit an application for an immigration waiver. There are immigration waivers available to those who are at risk of deportation owing to breaches of law, such as lying on a visa application, illegally entering the United States, or committing certain other crimes.
Several Reasons Can Lead to Deportation
Even though there are many ways to avoid being deported, people can end up being deported for a number of different reasons. Understanding the reasons for your potential deportation and planning your future moves accordingly is crucial at this difficult time. Never presume you know the reason for your impending deportation. As an alternative, you should seek the counsel of a knowledgeable attorney before making any major life choices.
When Facing Deportation, Know Your Rights
If you are in danger of being deported from the United States, you must be aware of your rights under the law. You have the right to resist an unwarranted search, as well as the right to stay quiet (in most cases). Your rights should be asserted and counsel requested if federal officials seek to interrogate you or search your home or place of business.
If You Are Facing Deportation, You Have Important Legal Duties
The threat of deportation comes with a number of serious legal responsibilities on your part. You must fulfill these duties while you fight deportation, since failure to do so may raise the likelihood of removal. For instance, if you have been arrested and discharged by the U.S. Department of Homeland Security (DHS), you may need to report to your deportation officer and attend all planned hearings (unless the court grants you permission to postpone).
Final Thoughts
Confronting deportation is a difficult process. Because of their complexity, U.S. immigration rules and the processes for exercising your legal rights may be difficult to navigate. Nonetheless, you owe it to yourself to do all you can to safeguard your immigration status, since there are numerous instances in which fighting deportation may be successful.