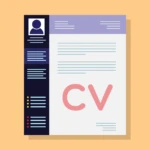 How to Create a Legal CV
November 3, 2022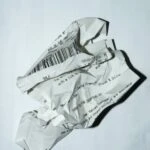 The UK Consumer Confidence Drop
November 5, 2022
Article by Katie Warren
According to recent findings, the UK is rapidly progressing towards a cashless society. UK Finance found a 35% drop in cash transactions in 2020, with 13.7 million people leading a cashless life. This has been attributed to the ever-present consequences of the Covid pandemic, during which most, if not all, in-person transactions were required to be "contactless". This article will discuss the positives and negatives of a cashless society within the UK and if the UK is prepared for this.
Advantages of a cashless society
A cashless society is where all financial transactions are conducted electronically, using credit and debit cards or online payment services such as PayPal. Electronic payments replace the need for physical money, meaning there is less risk of money being physically stolen in robberies. A safer society is always of the utmost importance, and being a cashless society can significantly reduce the number of violent crimes within the UK.
This is just one of the bonuses of a cashless society, as well as the time saved with electronic payments. Each transaction will be almost instant, meaning less time is needed to handle, store, and deposit notes and coins. There is also high traceability of each transaction, which you do not necessarily get with physical money. For example, how can you prove you paid for a product or service if no receipt is provided? With electronic payments, there is a digital trail of all transactions, and further, the potential for money laundering is reduced dramatically. Geolocations, artificial intelligence, and other cyber-security measures are effective in catching criminals and making it harder to commit fraud. 
The UK economy relies heavily on services, tourism, manufacturing, and construction. Where tourism is concerned, a cashless society may make visiting the UK much easier. With all transactions being conducted online, there would no longer be the need for currency exchange and cash withdrawals, giving you more time to enjoy your holiday. This will also reduce the need to change any unspent foreign currency back to the national currency.
Disadvantages of a cashless society
While all this may sound appealing, it is essential to remember there are negative implications for a cashless society. For instance, there is a considerable risk of data breaches, exposing us to more technologically complex money issues. The UK's technology must be as advanced and secure as possible to prevent this. There is always a high risk of cyber-attacks, and it is detrimental that the UK's cyber security is well implemented and effective. So far, in 2022, there have been 2.3 million cyber-attacks on Councils within the UK, showing a 14% rise in cyber-attacks year on year. If we are to move to a cashless society, there should be regular reviews of cyber security to ensure they are as effective as possible. 
At present, it is predicted that the UK will be cashless by 2026, even though 17% of the population still relies on cash to pay for services and goods. Technological dependency is a big risk of moving towards a cashless society, which could have enormous implications for several reasons. For example, only some people are interested in technology or have the facilities and know-how to navigate cashless transactions. In 2021, it was found that 51% of those aged 65+ do not use or have not recently used online banking. A cashless society would isolate the older age groups, potentially putting them in danger of not being able to access the essentials and travel. This could also cause an influx of financial issues for the elderly and those on a lower income, which will negatively impact the UK's economy in the long run. 
Furthermore, companies will have to invest significant money to become completely cashless. Implementing a cashless society may only be viable for some businesses, significantly smaller businesses, and could prevent them from conducting business. As well as this, important investors may be less interested in investing in businesses if they are not cashless, causing further financial devastation for smaller businesses. While the results of this move would be highly beneficial, it may not be cost-effective or accessible to all companies, nor may the cost of running be worth it for the individual company. Their profits may be lower than projected, meaning the business does not end up being successful. This is important when considering the move to cashless and how the economy may be affected if not all companies can keep up.
Conclusion
While we have plenty to consider with cashless payments, it is most important to consider the implications this could have on the economy. The UK must ensure its cyber security is virtually impenetrable and have procedures for everything from cyber-attacks to technological malfunctions. It is also essential to consider the public and their receptiveness to becoming cashless, as it is clear there is a considerable risk of isolating certain groups of people. However, if the UK can find a way to make cashless accessible to all and safe, the traceability and efficiency of going cashless are hard to ignore. The potential for the economy's expansion is extremely appealing, and every effort should be made to focus on growth wherever possible.