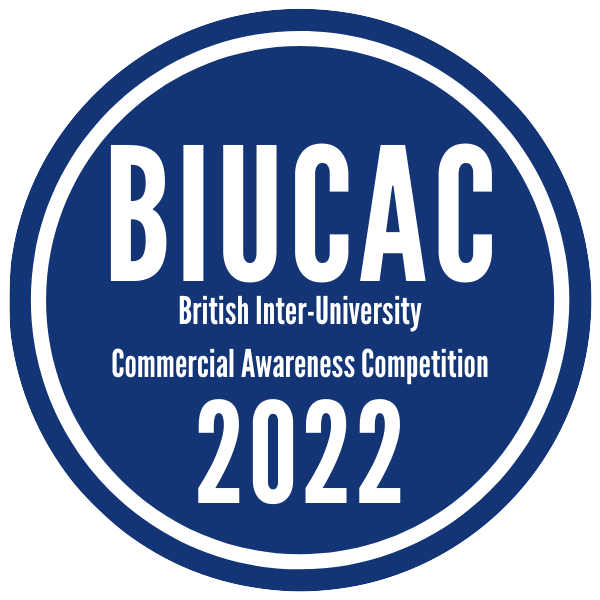 Denis Viskovich, a former City lawyer and visiting lecturer, explains how BIUCAC 2022 aims to level the playing field and help students from non-Russell Group universities gain training contracts at leading City law firms
Commercial awareness is vital for any student looking to secure a training contract at City law firms.
On average, 85 per cent of those who do manage to secure a training contract come from a Russell Group university. I believe this cannot be right for a modern UK legal industry in 2022.
While I was lecturing at three non-Russell group universities, I had many students complain to me how they had failed their assessment centres because they had not been given any commercial awareness training by their law school. Having seen the immense potential that these students possessed, I decided to do establish the British Inter University Commercial Awareness Competition (BIUCAC) in 2020 ( www.biucac.com ) with group of law students from Essex law school. The two key aims of the competition are to shine a torch on the huge talent at non-Russell Group law schools and to create a level playing field. We are now the largest the largest commercial awareness competition in the United Kingdom for undergraduate law students at non-Russell Group universities.
BIUCAC 2022 will take place between November and December 2022. Currently more than 30 law societies from various non-Russell Group universities have partnered with us in promoting and delivering the competition. The interest from law societies has surpassed my expectations and I am hopeful that up to 40 non-Russell Group universities will participate in BIUCAC 2022. It is anticipated that there will be over 2,000 law students competing in round 1, which will commence on 1 November 2022.
Most law firms I spoke to about the competition when seeking sponsorship were extremely enthusiastic about supporting the aims of the competition. City law firms, Fieldfisher, BCLP, White & Case, and Ashurst have been our main sponsors since our inception. In addition to their sponsorship, BIUCAC has received sponsorship from 20 other leading City law firms and global organisations, including Freshfields, Clifford Chance, Linklaters, Travers Smith, Latham & Watkins, Jones Day, DLA Piper, Aviva and Shell. All of our sponsors are providing fantastic prizes for our finalists – including vacation schemes, work experiences, and invitation to assessment centres. For the full list of prizes, please visit www.biucac.com/prizes.
In addition to offering prizes, partners and senior lawyers of BIUCAC sponsors will act as judges in rounds 4 and 5 of the competition. Round 5 ( the Grand Final ) will be held in person at Fieldfisher's London office on 8 December 2022 and will enable law students from non-Russell Group universities to showcase their knowledge and commercial awareness skills directly to partners of leading law firms. The detailed description of the rounds of the competition can be found at our website www.biucac.com , Graduate recruitment teams will also join students during the Grand Final, which will be a unique opportunity to network with partners, senior associates, and heads of graduate recruitment from our four main sponsors, Fieldfisher, BCLP, White & Case, and Ashurst.
Registrations for BIUCAC 2022 are now open at www.biucac.com/event-details/biucac-2022-round-1-1. There are no restrictions on who can participate in BIUCAC 2022, except that you must be an undergraduate law student at a non-Russell Group university and must not have secured a training contract already. For new information about the competition and our other events, students should follow the BIUCAC social media accounts below, so that they do not miss any updates.
I would strongly urge all law students from non-Russell group universities to join BIUCAC 2022 – it will be a great competition and a unique opportunity to showcase your talent directly to partners and senior associates of some of leading law firms in the UK!
Alongside the competition, we will be running numerous events that are open to all to promote opportunities for students to enter the commercial law sphere, including two virtual law fairs and trainee panel webinars. You can see our full list of upcoming events at www.biucac.com/upcoming-events.
Social Media Account
Instagram: @biucac_2022
LinkedIn: BIUCAC 2022
Facebook: British Inter-University Commercial Awareness Competition