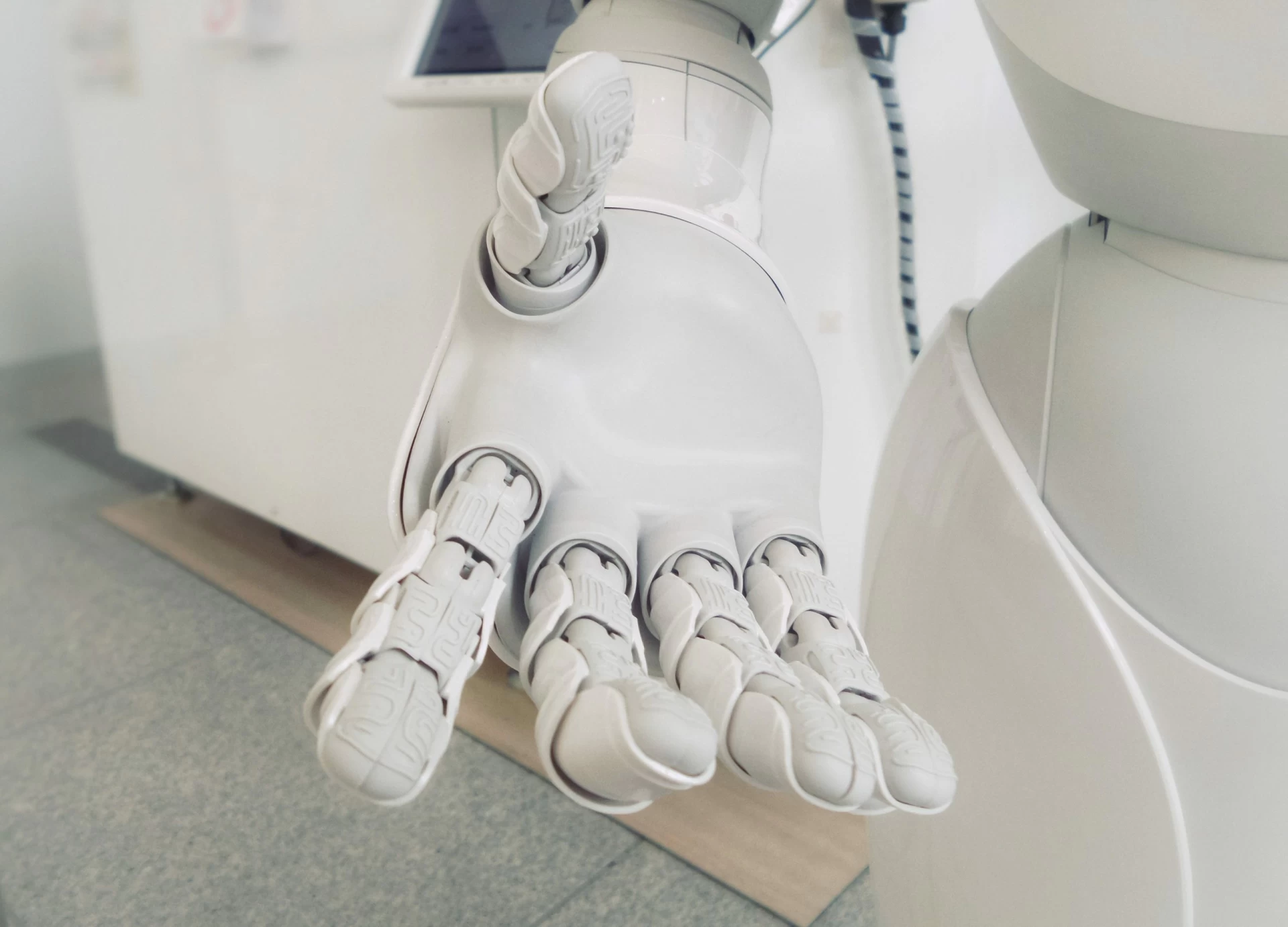 Post-Brexit UK goes head-to-head with EU over the future of AI in Europe
December 23, 2021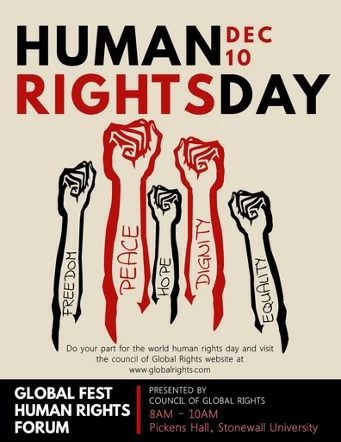 Guide to Designing an Impactful Human Rights Poster
December 23, 2021
Article by Anna Pang
SpaceX, one of the most innovative space companies of 2021, launched their first ever civilian crew, known as the Inspiration 4, to orbit the Earth this September. The launch was livestreamed via Netflix as part of the streaming giant's docuseries on the lead up to the historic spaceflight. Founded in 2002, the company was set to revolutionise space technology and is a reflection of how far technology and aerospace engineering has come. The past 20 years has brought the concept of space tourism closer to reality. In 2010, SpaceX announced the plan to send space tourists on a free-return trajectory around the moon in 2017. NASA announced the opening of ISS to visitors in 2019 and there are plans for flights and visits going forward. The highly anticipated industry has sparked concerns surrounding the impact on the environment, the relationship between consumer and business, and overall public safety. As Jim Chapman, a local environmentalist, observes how "people love space, they love the hype and glamour of rockets around here, but everything has a price".
Conflict and Controversy Around Space Travel
The history of private space exploration is speckled with far more failures than successes. Furthermore, only 60% of NASA's lunar missions in the last 60 years being successful according to the US space agency's Moon Fact Sheet. Aganaba, from the School for the Future of Innovation in Society, does not foresee space tourism becoming a mass-market business as she believes a single disaster would completely rock the market. NASA, as a result from the 2003 shuttle Columbia accident which killed 7 astronauts, publicly took the tragedy as an opportunity to learn and adapt, making further enhancements to improve passenger safety for future missions. Further criticism, also expressed by the former US Labour Secretary Robert Reich on his Twitter, is that the money poured into space technology could be invested in improving life on our planet, where wildfires, heatwaves and other climate disasters are becoming more frequent as the globe warms up in the climate crisis.
The Space Industry Today
The space industry grew at a record-breaking rate last year. Despite the COVID-19 pandemic reducing earthly travel, investors poured almost $9 billion into space travel private companies in 2020. These companies, who may simply provide services and parts to government agencies like NASA, rely on the high demand of space tourism investors. The Inspiration 4 crew included 38 year old billionaire Jared Isaacman who funded the trip, a childhood cancer survivor, a geologist and a lucky online raffle winner. Their seats were part of an effort to raise money for charity resulting in $200 million raised for St. Jude Children's Research Hospital to fight childhood cancer. On more personal occasions, Japanese billionaire Yusaku Maezawa, is scheduled to fly on a Russian Soyuz rocket for December 2021 and Tom Cruise has been in discussion with Inspiration 4, as he plans to shoot a movie on the ISS. It has so far been evident that private citizen trips to the ISS could only appeal to a limited customer base – those with extreme wealth. However, SpaceX claims that Inspiration 4 is just the beginning with Isaacman claiming they aim to drive down the cost of space flight, making it more accessible to others.
Environmental Effects
Perhaps the most detrimental issue as a result of launching rockets into space is the impact on the environment, especially under the current climate crisis. Rockets are more than 95% fuel and require a huge number of propellants to launch into space, therefore, substances like carbon dioxide, water, chlorine and other chemicals are emitted into the atmosphere. In 2020, there were 114 attempted orbital launches in the world in comparison to over 100,000 flights every day to the airline industry. Therefore, there are currently significantly less carbon emissions from rockets but they are increasing at nearly 5.6% each year. However, a new market report estimates that the global suborbital transportation and space tourism market will reach $2.5bn in 2031, growing 17.15% each year of the next decade. So, while space transportation had focused on cargo supply mission and satellite launch services in the past, the focus has shifted to projects like in-space transportation and planetary exploration. At the moment, it takes one to three tons of carbon dioxide (per passenger) for one long-haul plane flight in comparison to the 200-300 tonnes for one rocket launch. This is likely to increase as space tourism gains more popularity and wide-scale feasibility which will put even more pressure the earth's environment.
The Rocket Launching Site Dilemma
There is active conflict following the establishment and the expansion of these launch sites. The US State legislators passed a Bill in 2013, which gave Elon Musk's SpaceX the right to close Boca Chica beach during testing and launches and activity on the ground has only ramped up as rocket testing began in 2019. David Newstead, director of the non-profit Coastal Bend Bays and Estuaries, has expressed his disapproval for the launch site. The Texas Environmental Group also states that the site threatens the huge range of local wildlife and the home of many vulnerable species. SpaceX's site is surrounded by state and federally protected lands; therefore, the whole habitat is interfered with by the debris. Bryan Bird, a member of the national environmental non-profit Defenders of Wildlife disapproves of both Musk's choice of location and the federal government allowing the building plan to take place. Claiming that Musk is "building a space complex in one of the most environmentally diverse, and inappropriate, places in the world". Already, the organisation has shared SpaceX's direct effects on snowy plovers where just two pairs were discovered this year in comparison to the dozen to the previous. Each year, it is evident that the unprotection of these animals will lead to potential distinction. The environmental concerns are valid, as SpaceX's ongoing expansions are dominating complex ecosystems.
There are currently no international rules around the kinds of fuels used so it is difficult to establish the actual protection of the environment. The political ambition to pass a project like those by SpaceX ignore any rule or policy, so it is not just the corporations who are to blame for environmental irresponsibility. The lack of regulations around rocket emissions will continue to face collision with environmentalists and environmental policy. With the demand for space travel and tourism comes hefty investment, meaning development will also continue at a high rate. SpaceX's Falcon 9 and Starship are reusable which  massively cuts costs and allows for far more off-Earth travel. This will contribute to the successful future of space travel but will cost the earth's environment with each rocket launch, regardless of taking more environmentally-friendly approaches.
A Sustainable Future For Space Travel
Whilst there are constantly new developments in space and as the space tourism industry grows, it is key that corporations such as SpaceX and NASA practice responsibility in all areas of space travel and exploration. The mould has no doubt been set for other companies to follow such as Branson's company, Virgin Galactic, and Bezos' Blue Origin. Sustainable fuels are the top priority to enable greener space travel. One potentially greener option is liquid hydrogen and oxygen, used by the New Shepard Propulsion Module from private spaceflight company Blue Origin. Moreover, reusable space rocket engines are constantly undergoing tests in an effort to make space travel easier to engineer, more affordable and most importantly, creating sustainable space travel.
Ultimately, while the environmental challenges linked to the space industry are inevitable, progress is being made. The emphasis on recycling and the constant development of technology will aim to improve all aspects of the industry, which in turn, will contribute to obtaining the balance between profit, ethical value and sustainability. If the private companies that plan launches in late 2021 and 2022 meet their timelines, we can expect an even greater surge of interest from both investors looking for opportunities and passengers wanting to book future flights. The opportunities space travel and tourism bring, at least from a business point-of-view, perhaps outweigh the external limitations.