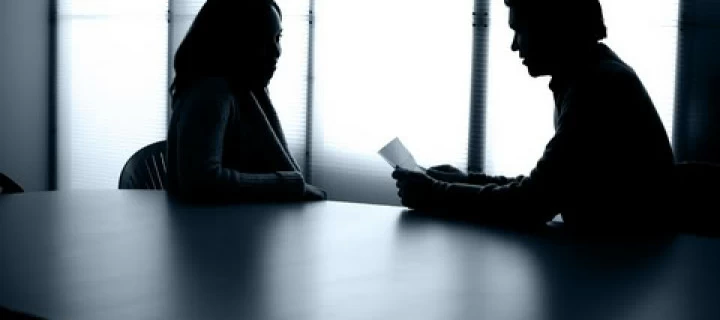 BPTC Scholarship Interview: What to Expect
April 7, 2016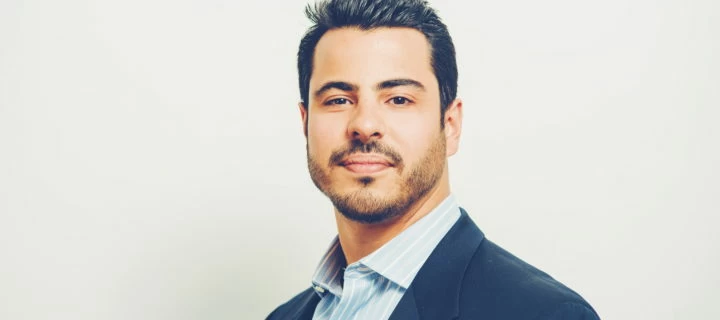 Interview with Andrew Arruda – CEO and Co Founder of ROSS Intelligence
July 5, 2016
Will Foulkes worked for four years in the Finance and Projects department at one of the Magic Circle law firms in London and their offices in Paris and Milan. During this time, he worked closely with graduate recruitment, attending law fairs and lecturing at universities on the application process. TSL spoke to Will about his experiences.
Can you tell us about your educational background?
Sure, I studied French and History combined honours at Southampton University. I then did the GDL and firm specific LPC at the University of Law, in Moorgate, London.
What motivated you to train as a solicitor?
Not a passion for applying the rule of law. My gap year in the south of France first showed me the benefits of living abroad. I wanted a career that would allow me to travel and work with diverse people more intelligent than me. Aware (due to gentle family suggestion) of the increased earning potential and job security that professional qualifications usually brought, I was faced with either becoming an accountant or a lawyer. I had dipped my toe in the cold waters of accountancy when I was just 18 when I worked for KPMG for 6 months, and decided that it was not for me. So that left law and believing that it was better to "try before I signed my life away" I managed to beg and cajole one high-street solicitor who was more concerned with his midlife crisis than me, to let me come and shadow him. I was able to attend two trials and get really stuck in (possibly again due to the partner's personal situation). I really liked it so decided to give it a shot.
What did you find most challenging about the training contract application process?
Initially, at the application stage, it was a lack of self-belief in the face of seemingly overwhelming competition from more rounded and generally better people than me. In addition, I was applying during my last year of university, and found writing the application forms the toughest because of the time it took. I decided to treat my research and writing as another module of my degree and apportioned time appropriately.
I knew some friends who worked at Linklaters, and through my own network I had managed to organise a few days' work experience when I was at university. I was extremely impressed when I saw the calibre of the people who worked there and decided definitively that I would do everything I could to work there.
When you were applying for training contracts, what was the best piece of advice you were given?
Probably that before anyone else will believe you are capable of getting a training contract, you need to believe it. You need to believe that you can stand shoulder to shoulder with the people who are already doing the job and act accordingly. The next question then is how do you create self belief when really you don't know what you are getting involved in?
Is there anything you wish you were told before you became a trainee?
Being a trainee requires a totally unique skillset that can only really be learned on the job. I was told by a friend who started before me that I shouldn't worry about my level of LPC knowledge retention (which a long summer had largely erased). He said, all that is required of you in your first seat is that you are present and willing.
Helpful though this was, I would have liked to be told that it was okay to make mistakes, indeed that it was expected of new trainees. What is important is how you deal with the mistake (i.e. by admitting responsibility where necessary and then doing everything to fix it). In transactional law there are very few things that cannot be fixed. Although they might be embarrassing to someone keen to impress, you will not be fired for it (so go back to sleep).
When you start your training contract you are suddenly thrust into a position of enormous responsibility. Your title is the same if it is your first day or if you have been doing the job for two years, and so clients have no idea how little you know. This puts you in positions where you feel far outside of your comfort zone which can be, uncomfortable. The best advice I had was just to take each day as it comes and live within "day-tight compartments".
You were a trainee at Linklaters and went on to work in their Finance and Projects department. What did you enjoy most about your job?
I was absolutely delighted when I had my offer for a training contract with Linklaters. It was the accumulation of a lot of hard work and was recognition that I might have what it takes.
I really enjoyed contract negotiation with advisors and principals from different countries. There are lots of cultural differences in approach and I enjoyed using my languages to help bridge the gap on calls. Also I really enjoyed the advisory aspects of the work, talking a client through a process or particular application of law. It felt great to be advising senior bankers or company directors and guiding them through unfamiliar territory. I always preferred acting for the company or borrower in a transaction rather than a bank as it always meant so much to them, as compared to the bank to whom the transaction was more a matter of routine.
In addition to the work, my six months in the Milan office were incredible. In addition to the added responsibility and autonomy that a seat abroad offered I got to live the Italian lifestyle of long lunches, impossible fashion statements and weekends at the beach.
Finally, whilst at Linklaters, you also worked closely with the graduate recruitment team. What did you learn that would be useful to our readers?
In short, probably more than I could say here. In my Paris seat, I had rather a lot of time on my hands due to a slight internal re-organisation that left the English trainees a little bereft. So I decided to write a book setting out all that I had learnt from graduate recruitment giving presentations and attending law fairs, which I mention below.
One small tip though is the importance of attention to detail when applying. The exact percentage eludes me, but the number of application forms that are rejected for basic grammar and punctuation errors is staggeringly high. So once you have written your application form, print it out and read it, preferably the next day. Then get someone else to check it.