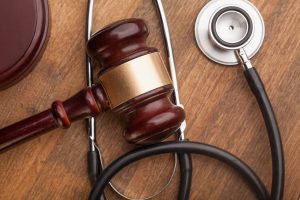 Personal injury cases seek compensation for injuries inflicted on a victim. These claims involve a lot of legalities and back and forth negotiations.
Settlement demands, evidence review, and rigorous session with insurance adjusters are just some of the hurdles that personal injury claims present for a plaintiff. You might also need the services of a reputable personal injury attorney at some stage to gather documentation and build a solid case.
If you're based in Southern Nevada, injury lawyers from AASN law can help you file an actionable claim and recover appropriate financial compensation for your losses.
Below are things you need to keep in mind before following through on your personal injury claim.
An Injury Does Not Always Mean Actionable Claim
An injury doesn't automatically justify an actionable claim. You must have legal grounds to recover financial compensation and hold the opposing party responsible.
Negligence is one of the strongest basis of personal injury claims. However, you have to build a solid case proving negligence. For example, your employer is obligated to establish safe working conditions at work. If you had injury in the workplace, you must demonstrate that the defendant breached safety protocols and didn't abide by legal duties. You must also present concrete evidence presenting the injuries resulting from your employer's breach of obligations.
Other grounds are also used in personal injury cases, such as international laws of torts and strict liability. Whatever legal theory forms the basis of a personal injury case, the burden of proof falls on the plaintiff's shoulders. The plaintiff must ascertain that all evidential aspects of the claim have been justified to recover losses.
Personal Injury Cases Are Of Different Types
Personal injury claims are predominantly associated with car accident claims. However, car accidents are only one type of a long array of personal injury cases. There are many others, including those involving:
Medical malpractice
Premises liability
Animal attacks
Assault
Battery
Any other incident where an individual experiences physical or emotional harm at the hands of another person or entity counts as a personal injury case.
Insurance Companies Are Involved
Insurance companies are heavily involved in many personal injury cases. Especially those surrounding car accidents, medical practice, and injuries that happen in commercial and domestic settings. The insurance company's prime motive is to protect its assets. That's why insurance companies often make unreasonable offers to restrict financial exposure.
Most Personal Injury Claims Settle
Most personal injury cases don't go to court. Court proceeding are a tedious and costly pursuit. As a consequence, plaintiffs usually prefer to settle without a trial.
This means the judge and jury play no part in the outcome. Instead, the victim's personal injury lawyer holds negotiations with the insurance adjuster of the defendant. Several offers are made until a proposed settlement is reached. Most settlements undergo a mediation phase, which involves meeting between the two parties to resolve the legal dispute.
But, if the settlement doesn't produce a favorable result, then the case goes to trial.
Partially At Fault Compensation Exists But Varies
Some states have a comparative negligence model. They permit the pursuit of a personal injury case even if the victim is partly at-fault or accountable for the accident. However, in this arrangement, the victim's compensation may be reduced depending upon the share of involvement in the accident.
For example, if the accident inflicted USD$30,000 in damages, and the victim was found 10% at fault, the recovery would drop to USD$27,000.
Experience Matters
Personal injury cases aren't that straightforward. When hiring a personal injury lawyer, you'll have to conduct thorough research, ask for reviews and recommendations, and sit down with several lawyers to sort out many details, including availability, costs, and timeline of the case.
Personal injury victims suffer from major damages, so it's always important to choose a competent injury lawyer who has a history of wins and can maximize your chances of recovering compensation.
Personal Injury Claims Have Expiry Dates
Personal injury lawsuits have statutes of limitations. You'll only have a certain time to present your case before the statute of limitations expires. Once this time has elapsed, your claim might never be allowed to see the light of day.
For most states, the statute of limitations is four years. However, this varies according to state laws and the nature of your case.
Final Thoughts
Ready for your personal injury claim? Make sure you have all the facts before you pursue your compensation. Settlement sessions can especially be drilling. Make sure you have the right personal attorney working to safeguard your best interests to launch a respectable defense.