What We Do
At TSL we know that applying for vacation schemes and training contracts can be the most difficult part of the long road to qualifying as a solicitor.  The applications are time consuming, and interviews and assessment days can be daunting and sometimes demoralizing. Very few people are naturally good at this process, but everybody can get better at it with practice.
The TSL Training Contract Surgery is here to help!  All of our team are qualified lawyers or legal recruitment professionals.  Whether you want help with your applications, fine-tuning your CV, or practising interview technique and assessment day exercises, the TSL Training Contract Surgery gives you the opportunity to hone your skills in a risk-free environment, so by the time you're applying to your dream firm, you'll have nothing to worry about.
The beginning of a new application cycle is a daunting time for any prospective lawyer.  Not sure where to start with your applications? You can book a FREE half hour consultation call with one of our qualified lawyers to discuss your application strategy for the year and how the TSL Training Contract Surgery can help you.
Contact us at hello@thestudentlawyer.com to book your call.
Regular Services
We offer a variety of services:
Assessment
Day Workshops
For those looking for a more in-depth training experience, the TSL Training Contract Surgery's Assessment Day Workshops are a full day of practice interviews and assessment day simulation exercises.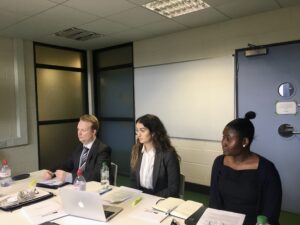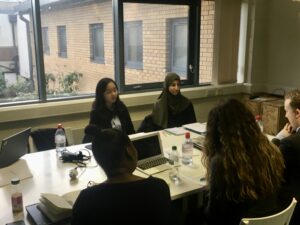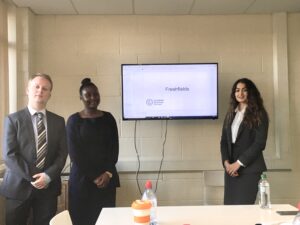 An attendee of a recent Workshop said:
The entire day was jam-packed with realistic tasks, similar to those I recently completed during a real assessment centre. The mock interview covered all types of interview questions, ranging from testing my motivation for commercial law to unexpected 'off-the-wall' interview questions that some firms ask. I was impressed that my CV was scrutinised in the same way as it might be during a real interview, which is just one example of the amount of effort TSL put into making the day as realistic as possible. Oliver and Nick were friendly and the feedback provided at the end of the day was tailored and specific; I left feeling confident about my strengths and knowing exactly what weaknesses I need to work on before my next assessment day. This was a unique opportunity to practise and get feedback from real lawyers. I am glad the mistakes I made were with TSL and not during an assessment day with my dream firm! 
For more details on prices and what is included in each of these services, see our Terms & Conditions.
Practice Psychometric Tests 
Many firms will use some form of psychometric testing as part of the training contract application.  These tests can take many forms including:
Numerical or verbal reasoning tests
Critical thinking or so-called Watson Glaser tests
Situational judgment tests (SJTs)
Personality tests
For applicants not used to these tests, they can come as a surprise and an otherwise strong application can be ruined by a poor result.
The TSL Training Contract Surgery has partnered with JobTestPrep, the world's leading provider of practice psychometric tests, to create a bespoke set of practice law application tests.  You can choose from packs of practice tests tailored to specific firms like Allen & Overy, Linklaters, HSF, and Ashurst.  Alternatively, if you know you struggle with a particular type of test (e.g. SJTs), you can buy packs concentrating specifically on that type of test.  You can even purchase Premium Membership for unlimited access to all of JobTestPrep's tests.
Bespoke
Careers Assistance
Looking for a more bespoke careers assistance service?  The TSL Training Contract Surgery can provide a one-on-one careers coach to help you with careers advice, application strategy, and all of your application over the course of the year.  We can explore price and service plans to meet your requirements. For more information, please contact us at hello@thestudentlawyer.com.