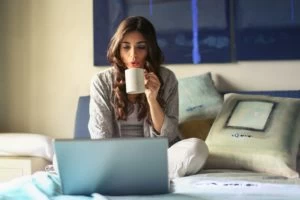 Networking & The 'New Normal'
August 31, 2020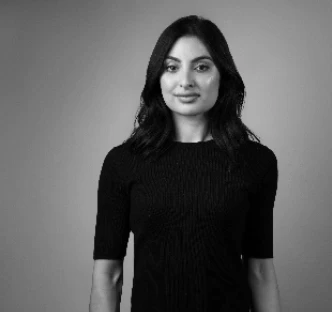 Interview with Stephanie Anais, President of the Birkbeck Law Society
September 2, 2020
Aathira Prakash assesses competition within the UK's legal market and how firms have kept afloat throughout the Covid-19 pandemic.
The UK's legal market has seen steady growth in recent years. Even now, despite Covid-19, many law firms in the UK have been able to keep their heads high above water. In fact, firms like Clifford Chance have even seen revenue increases post-pandemic. Despite this impressive resilience, UK law firms will need to brace themselves for changes in the market with the emergence of new entrants.
Rise of US Firms
In recent years, US firms have aggressively pushed their way into the UK's legal market. According to a report published by Thomson Reuters and Acritas, demand for American law firms has increased by 4.5% which makes it a highly desirable market. In response, many US firms have increased their intake of lawyers, with an average of 5.8% growth in headcount. The report shows a 7% increase on average in employment, tax, and litigation departments.
There are a number of reasons for the allure of US firms. As they offer more partnership positions, associates from UK firms have more opportunity to become partners at American law firms. Additionally, US firms have been renowned for paying higher NQ salaries. This has allowed them to attract talent and take market share at the expense of local firms. As a result, UK firms have found themselves raising their salaries in order to stay competitive, with some firms raising NQ salaries to upwards of £100k. The rise of American law firms brings about a detrimental effect to the brand favourability of local firms. Losing top lawyers means that the firm loses the expertise that the lawyers provided. Additionally, there will be an impact on client relationships fostered by the departing lawyers. According to the aforementioned report, 27% of a fee-earner's work follows them to a new firm on average. Furthermore, clients dealing with cross-border issues are attracted to US firms in order to access their transatlantic services.
Despite fierce competition (and the economic uncertainty brought by Covid-19), UK firms have been able to hold their ground. UK firms have been taking measures in response to the popularity of American firms in order to stay competitive and boost their revenue. For example, to attract talent in spite of high NQ salaries offered by US firms, UK firms offer benefit packages, remunerations, and work-life balance. Moreover, it is important to note that while American firms have increased their lawyer intake, certain departments have an intake greater than their demand. The report highlights this imbalance in US firms of the efficiency of their employees in the market when measuring their utilisation.
Alternative Legal Service Providers (ALSP)
ALSP refers to businesses that provide legal services without being a law firm. Services include document review, legal research, and e-discovery to name a few. The Big 4 accounting companies offer such services and are gaining traction in the market. In 2019, the market share for ALSP reached 4.4% and is estimated to grow 12.9% this year. The rise of ALSPs have put pressure on law firms to compete. 20% of big law firms have stated that they have competed against a member of the Big Four last year. While direct competition exists between the two, many law firms are harnessing the efficiency of ALSPs in enhancing the quality of their advice. When conducting repetitive and routine tasks, outsourcing to ALSPs enables lawyers to focus on complex issues and polish their overall service. Many firms have said that ALSPs can help them expand business and improve client satisfaction. Clients face high fees when employing the services of a law firm therefore outsourcing small tasks could help with lowering costs for both clients and firms. Increasingly, many law firms are viewing ALSPs as allies more so than competitors because integrating these services has proved to be a relatively quick matter with the results attracting more business.
Introduction of Freelance Lawyers
In November 2019 the Solicitors Regulation Authority (SRA) introduced a regulation that allows solicitors to practice on their own without being a recognized sole practice (RSP). Prior to this advancement, solicitors either practiced at SRA-authorized law firms or practiced independently with the SRA's authorization as an RSP. This new regulation has opened up the legal market. Freelance solicitors – a.k.a SRA-regulated independent solicitors – are self-employed and will be able to engage with and provide advice directly to their client. This new system could help clients reduce costs, provides lawyers with more control over their case-load, and generally opens up options for the public regarding legal services. However, law firms might find this reform affecting their retention rates. Solicitors might find the ability to pick and choose their work, combined with their own hours, appealing. This could be especially true for those with families or those looking to ease into retirement. The effects of this on firms would be the loss of rapport that these solicitors built with their clients.
Conclusion
Ultimately there are many new entrants these days that law firms in the UK have to manoeuvre through to come out on top. This would mean periodically assessing and reviewing their business models and capitalising on new innovative solutions provided by technology. Client satisfaction and brand favourability can be boosted if law firms in the UK keep up with digital transformation through the employment of AI and data analytics. Focusing on retention rates and talent acquisition should also be a priority for most firms as the legal market is opening up and therefore there are more options available for prospective lawyers, current solicitors, and clients.
~ Aathira Prakash, The Student Lawyer