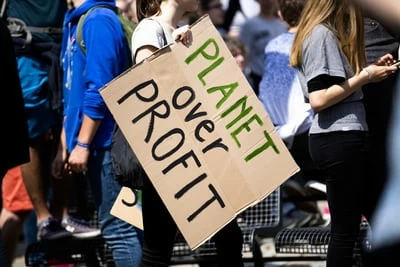 Shareholder activism in the times of climate crisis
January 16, 2020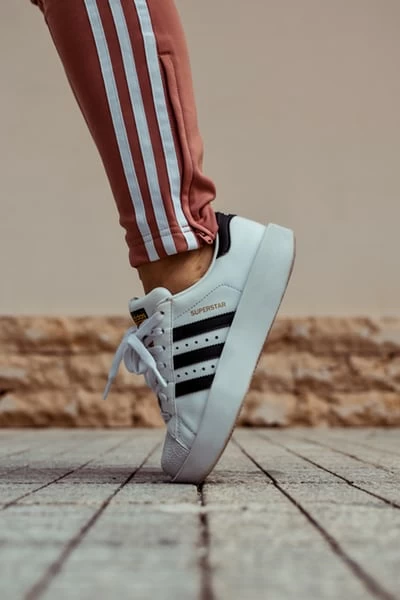 Adidas loses three-stripe trademark battle
January 19, 2020
When it comes to real estate, nobody wants to face a delusion. But what happens when you've finally decided to buy your dream house? You buy it, you deal with all the paperwork and hassle just to discover it has problems which you didn't see at the time of purchase?
Buying a home is a long and exhausting process. Most old buildings have at least a few items that need to be replaced or upgraded. While some defects are obvious and will be disclosed early, it might help you know the age of certain features – this includes the septic tank and the roof since they'll eventually need to be replaced.
Typically, the home seller is responsible for divulging any significant defects in the new home, but what can you do if you discover a defect after completing the transaction?  Ideally, you will be able to resolve this matter without having to file a claim. But this article will focus on analyzing whether a lawsuit is the best option, so you can work your way up to one, in case you need it.
Who's responsible? 
Let's put it this way. Even if you've been wronged, you can't just sue everyone involved in the sale of your home. The accountable parties might include one or more of the following
The Home Seller
Typically, almost every state requires home sellers to advise buyers on certain repairs and effects in the property using standard disclosure form, long before they complete the sale. This standard disclosure usually asks the seller to divulge whether the building has certain features such as a roof, appliances, systems for electricity, a foundation, heating, and more, and then rate and describe their condition. In some states, however, disclosure forms can be more comprehensive than others, and when a feature can't be found on the list, the seller may not be required to speak one's mind. Plus, the seller isn't usually required to seek out the defects.
But if there's obviously a place where the seller should have announced a defect but denied it, your job is to figure out whether the seller knew about it. For instance, if the home seller tried to hide the problem, or the neighbors have announced the seller's efforts to hide the problem, the evidence is clearly on your side.
The seller's real estate agent 
As we've previously mentioned some state laws differ from one another which means certain laws make seller's agents responsible for failing to reveal problems they observed or were told by the sellers, though often their responsibilities are fairly limited. Make sure you verify in detail your state's disclosure laws and try to figure out whether the issue would have been visible to the broker, but not to you prior to the sale.
Your Home Inspector 
Before purchase, you'll need a home inspector that will tell you whether the building is in the right condition to be sold or not. Normally, the home inspector should have spotted issues that the seller wasn't aware of. If the home inspector overlooked some of the problems that a professional peer should have spotted, the compensation inspector may be legally responsible.
Check your inspection report to see what it's about the problematic area. Some home buyers are uncomfortable to find that the problem is revealed right in the report, or even fall within an area where the inspector has all the rights to exclude it from the report.
Do you Have a Case Yet?
Now that you've figured out the responsible parties, you'll want to find out whether their actions – or inactions enables you to receive the right. How do I know if I have a case yet?  If your current situation meets the following criteria, then you may have a case.
The defects were there before you purchased the house. If the problems appeared since the purchase or are a natural result of your home's gaining are yours to deal with. With that said, determining when the problems started can be difficult. For instance, damage in the roof may be a new problem or can be a  recurrence of a long-time issue. In this case, you may need professional analysis. But according to Advokatmatch.no if the issue showed up before you purchased the property, you may need to keep reading to ensure nothing else goes unnoticed.
It's not an explicit defect that you could have noticed yourself before the sale.  Let's put it this way. If there was an obvious crack across the bedroom ceiling at the open house you have only agreed to bring it up, without excuses. But if the crack was nicely hidden by a false ceiling, the problem may be worth pursuing. And, if your inspector has already noticed the issue, it means you've got a possible claim against your inspector too.
Filing a Lawsuit 
If you think you have a well-put claim against your selling agent, home seller, or inspector, don't dash about completing the claim yet. There still might be a chance to recover your money more cheaply and with less stress by using one of the following options:
Demand letter You can send a demand letter to the responsible parties for the costs to repair the defects.
Mediation You can choose to tell the responsible parties about your problem and – presuming they don't fix the problem or agree to compensate – ask if they would agree to go to mediation with you.
Nobody wants to discover that their dream home comes with a nightmarish defect, especially after the real estate transaction has already been signed. When this happens, it's considered a breach of contract and you have all the legal rights.
If you're experiencing a home defect matter, don't postpone in getting the answers to your legal queries. People with questions regarding their property have to contact a real estate attorney for more specific and comprehensive information.