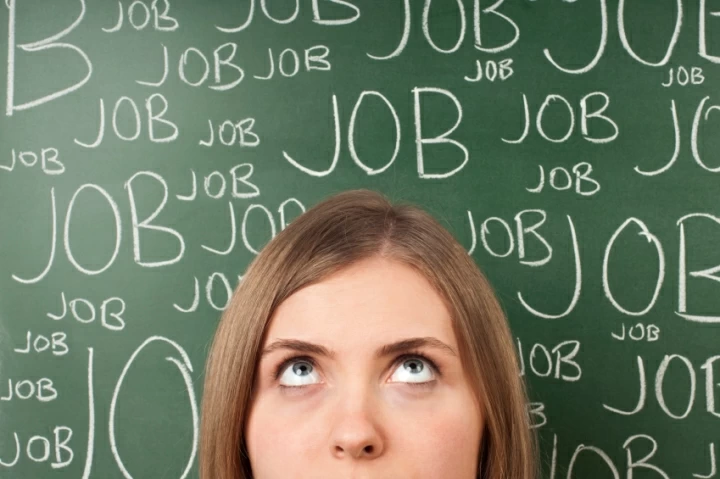 Are Legal Placements worth an Extra Year at University?
September 5, 2019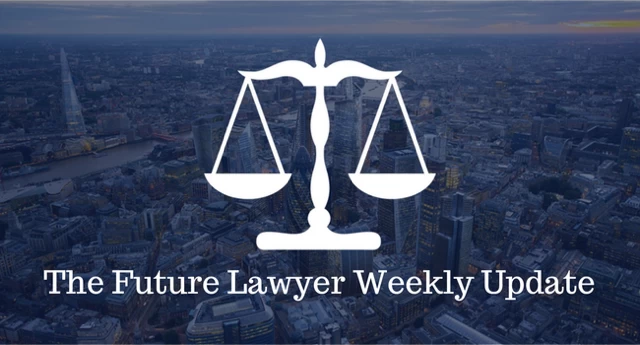 The Future Lawyer Weekly Update – w/c 9th September
September 9, 2019
The news in the UK over the past week has left most of us confused as to what on earth is going on in Westminster. These recent news stories may have you wondering what happens when Parliament is prorogued, why the Prime Minister can't call an election or what it means to have the whip removed.
TSL is here to explain everything you need to know about the bizarre and archaic terms and rules in plain English, so you are aware at your next interview.
What is prorogation?
Prorogation is a term used to refer to the suspension of parliament after the prime minister suggests it to the monarch Queen Elizabeth. This normally occurs every 12 months. When parliament suspends, the laws currently passing through parliament during prorogation come to an end. Some of these government bills can be carried out into the next session. Currently 17 bills are going through parliament of which many are eligible to be carried over: The Domestic Abuse bill a prime example. During this time no more bills or motions can be introduced.
Boris Johnson has ordered the suspension of parliament for 5 weeks on the 9th September until the 14th October ahead of the Queens' speech. This is significantly longer than normal. This is 17 days before the scheduled Brexit date.
This move has led to public outcry and numerous protests against the alleged "coup" throughout the UK.
Why does the prime minister get to suspend parliament?
The UH has a constitutional monarchy. This means the Prime Minister works on behalf of the British monarch. However, the Queen under the royal prerogative has to work under the formal advice of her Prime Minister. This is a form of precedent in which the Queen lacks any form of discretion on the matter. Overall, if she attempted to reject this it would lead to a deep constitutional crisis with the monarchy no longer needing to follow the government's guidance. Queen Elizabeth II cannot be legally challenged in law but the parliaments advice to her can.
When did Parliament last shut down?
In 2016 parliament was closed for four working days only, whereas in 2014 it was closed for 13 days. A normal recess occurs regularly which was expected between 13th September and 8th October. MP's get to approve a recess whereas prorogation prevents any MP consultation.
What are Boris Johnson's intentions during this time?
He has been suggested this time will enable him to set out a "very exciting agenda" of new legislation prior to the Queen's speech.
Judicial review of the parliamentary suspension:
In a separate legal case this week the Scottish judge Lord Doherty dismissed 75 parliamentarians argument for an injunction to stop prorogation. This pre-hearing aimed at finding the reason for the PM's prorogation through a legally binding statements known as an "affidavit". A substantive hearing occurred on the 6th September. However, it has been emphasised that this case can also be submitted to the UK Supreme Court.
Gina Miller and John Major, with the support of international law firm Herbert Smith Freehills , have opposed the parliamentary suspension. Gina Miller is known for winning a legal case forcing parliament to legislate before article 50 could be invoked. John Major, the former Prime Minister, believes Boris Johnson is planning the suspension to prevent MP's opposition of a no deal Brexit. They sought a judicial review preliminary hearing on Thursday 5th September, examining the legality of the PM's attempt to suspend parliament. They argue that, this suspension is undemocratic and controversial, minimising MP's democratic role and citizen's rights. A the hearing High Court rejected this challenge that the PM's action was unlawful. Overall the Court held under the separation of powers that this case is political territory above their power of checks and balances; it cannot be measured by legal standards only by political judgements.
However, Gina Miller has not given up her democratic fight. Despite the judge's rejecting the application of the court case but granted permission for this case to be heard in the Supreme Court on 17th September. Currently this judgement means Johnson is able to suspend parliament until 14th October.
Mr Johnson denies that Parliament is to be suspended because of a motivation for a no deal Brexit. Instead, he claims that he is determined to meet with negotiators up to twice a week prior to the EU Summit on the 17th and 18th October.
Scottish legal action
In a separate legal case this week, the Scottish judge Lord Doherty dismissed 75 parliamentarians' argument for an injunction to stop prorogation. This pre-hearing aimed at finding the reason for the PM's prorogation through a legally binding statement known as an "affidavit". A substantive hearing occurred on the 6th September. However, it has been emphasised that this case can also be submitted to the UK Supreme Court.
The law to stop a no-deal Brexit
Realising that their time was limited with the upcoming suspension of parliament MP's opposing a no deal Brexit clubbed together to ensure the passing of a law to prevent a no deal Brexit on 6th September. The legislation, is due to become law through royal assent before the parliamentary sittings are suspended next week.
The legislation passed through the Commons within a matter of hours on Wednesday completing all stages in the Lords in two days- despite the effects of some Tory Lords to prevent its passing.
The law drafted over the summer by a cross party alliance of MP's and tabled by Hilary Benn, the Labour chair of the commons Brexit committee Johnson, states that if the Pm has not secured deal by 19th October, he must request an extension. This runs contrary to the PM's own wishes who say he would rather "die in a ditch" than request an extension.
Will there be a snap general election?
Since the new law looks likely to prevent Brexit occurring on the 31st October, as Boris Johnson had assured the country would happen, he has he been left with no choice but to call a snap election.In order for this to happen the Fixed Terms Parliament Act 2011 must be followed.
What is the Fixed Terms Parliament Act 2011?
This legislation introduced the fixed term elections for the first time. This promotes a five year period between general elections. Further, this ensured the alternative ways to call a general election. In order to call an election there must a 2/3 majority vote for dissolution in the HOC and an early election or a vote of no confidence must be called by the sitting government: 14 days must elapse without any administration gaining or regaining that confidence. This requirement means the governing party and the other opposition must agree to an election, meaning both parties need each other's help.
As the current parliament, stands the Conservatives are a minority which has made it difficult to pass through any significant legislation. Johnson has attempted to call for an early general election after the 14th October before the Brexit deadline, but has lacked the 2/3 majority (434 MP's) support for an early election. The PM's failure to force through a snap election is yet another blow in. A torrid week for him, which saw the no deal law pass against his wishes, the expulsion of his MP's and even his own brother stepping down from government.
Despite having called for a general election for the last two years Labour now say they will not go to one until the threat of a no deal has passed after 31st October. A snap election after this deal though looks very likely.
What does the term having the whip removed mean?
Having the whip removed is a term used to describe the sacking of MP's from their party. Senior Conservatives who have had the whip withdrawn after voting against the government on the no deal plan are expected to seek legal advice to be able to stand again as Conservative MPs.
21 rebels were sacked, includes Ken Clarke a Tory MP for 49 years, and those still wishing to stand have been offered legal advice about challenging the decision barring them from standing as Tory MPs.