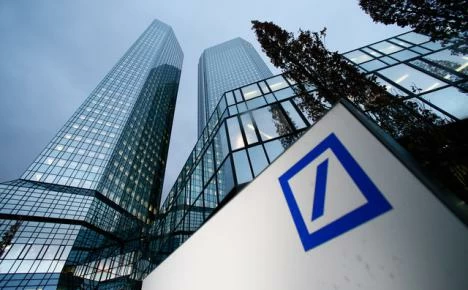 Interview with Jack Moore- A trainee solicitor at Deloitte Legal
September 29, 2023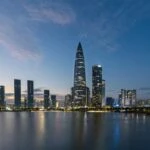 A Look at Evergrande and Their Recent Bankruptcy Protection Filing
September 30, 2023
In this article Hana Ingram interviews Queenie Sin Tiang, a career changer with a background in journalism who has transitioned into the field of law.
Hi Queenie! Could you please start by giving a brief background on your journey into law, including your legal studies and work experience?
Hi Hana, thanks for having me in this interview. I am a career changer; I shifted from journalism into law and studied the LLB at the University of Sussex as a mature student, graduating in 2022. Initially, I never thought of pursuing a legal career, as I was really interested in practicing journalism. Before studying law, I worked as an assistant producer at Radio Television Hong Kong, where I produced and presented daily English radio programmes. I was responsible for conducting background research on current affairs and financial news on a daily basis, as well as interviewing guests, and editing the final shows. Before working in radio, I worked as a financial reporter in Hong Kong, where I often attended the annual general meetings of listed companies and wrote about their earnings. Through this work, I gained a lot of confidence in networking, multi-tasking, interviewing individuals from different backgrounds, and presenting information in a clear and engaging way.
At some point, while still working in radio journalism, there were signs of the introduction of national security laws in Hong Kong. To engage with this topic, I invited barristers and solicitors to discuss the legal implications of judicial independence. I was so impressed by how knowledgeable and logical these legal professionals were when they talked about legal reforms, and, ultimately, they inspired me to pursue law myself. These discussions also made me question whether social justice could ever be achieved. I felt that I wanted to intellectually challenge myself through exploring this question, which I did through reading about constitutional law and Hong Kong's legal system. Initially, I undertook part-time courses for a Certificate of Legal Studies in Hong Kong while still working full-time. Through these courses, I became very interested in Contract Law landmark cases such as Carlill v Carbolic Smoke Ball. As my interest in contractual relations grew stronger, I realised I had this inner drive and motivation to fully commit to a career in law.
How did you find this shift from journalism to law, and were there any transferable skills that you developed while working in journalism that you have been able to utilise since you began pursuing a legal career?
As a journalist, I learned to work with accuracy and precision on a daily basis, such as through fact-checking to avoid making mistakes on air. This skill of paying attention to the details is comparable to the skill required to proofread lengthy contracts or agreements; in both scenarios, the aim is to deliver work that is of a high standard and is accurate. I believe that most jobs require proficient communication skills, and as journalism involves mass communication, it helped me develop top-notch writing, listening and presenting skills.
My experience working in radio also clearly demonstrates my ability to work under pressure. In my role, I coordinated with studio technicians, monitored the control panel and sometimes interacted with listeners on social media. There were also many ad-hoc things always going on in the studio, and I was able to control my nerves in this busy setting and perform my role professionally. I think this control will help me perform my responsibilities well in any law firm, which can be a similarly hectic environment.
While studying the LLB, you participated in several university activities and societies, including mooting and debating competitions and the MUN – did these extracurriculars compliment your studies, and would you advise current students to similarly engage in law-related activities?
When I started my first year of the LLB, it was during lock down. This meant that all my classes were conducted online, making it harder to engage with my classmates. I was so eager to connect with them, even if only online, and so I actively participated in negotiation, mooting and parliamentary debating competitions. I also wanted to take on as many challenges as I could. I prepared as much as I could for every competition, approaching each one as a unique learning experience. Despite my passion, I never thought that I would achieve third place in the negotiation competition, and I was very proud of this accomplishment.
The main advice I would give to current students is that they will gain a competitive edge through participating in law-related societies and taking on leadership positions in these environments. Time management is also crucial; the most important thing is to achieve the highest academic grades they can. Finally, I think students should also try to stay creative and focus on pursuing whatever they are passionate about (even if it is unrelated to law) and try to take part in projects that are interesting and impressive. For instance, I started a documentary project in Sri Lanka a few years ago, and during an interview with a law firm partner I shared this experience. She was very impressed, and this led us to have a more in-depth conversation.
How did you find the experience of studying the LPC and what advice do you have for students who are about to begin their legal studies?
The Legal Practice Course (LPC) is now being replaced by the Solicitors' Qualifying Exam (SQE). As the LPC is phasing out, when I began studying it I was actually part of one of the last cohorts of students able to pursue this route. After completing my LLB, I decided to self-fund the LPC even though I had not secured a training contract. Before making this decision, I spoke to the graduate recruitment teams of various law firms, and learned that while law firms will continue to recognize LPC, they will now require potential trainees to also undertake the SQE 2 (which is the practical legal skills exam, testing skills such as interviewing and drafting).
My advice is for LLB graduates to research the different options available to them, and to select the route that best suits their goals. Alongside self-funding the LPC or SQE, there is also the option of finding a paralegal role at a firm and building professional relationships to then secure a training contract and/or sponsorship to continue studying. It is also important to take the time to research different course providers, and perhaps even try to network with graduates of that programme to get their firsthand insights.
Can you tell us a bit about your former role as editor of the podcast "Let's Chat Law"? What do you think are the benefits of discussing the legal profession through the podcast platform?
Let's Chat Law is a community for aspiring lawyers. I really enjoyed being a part of this community through volunteering to produce various podcast episodes. Before that, I experimented with different legal podcast projects, and, later this autumn, I am creating my own podcast project which I am very excited about.
Podcasting is now becoming the trend for legal professionals to generate meaningful conversations and market themselves, their work and the legal industry as a whole. It's great to see that many law firms are putting their resources towards creating podcasts to share their insights and expertise in various sectors. There are also many educational legal podcasts that discuss topics such as developing commercial awareness and providing tips on securing training contracts.
Since I enjoy the process of interviewing people of all backgrounds to understand their life stories, such as someone's journey to qualifying as a lawyer, the podcast medium is one I will always return to. I also regularly listen to TED Talks for inspiration and motivation on how to work more effectively.
The internships you've undertaken in recent years have been across a range of firms and practice areas, including commercial litigation, real estate and employment law – did you consciously decide to engage in different practices and professional environments, and, if so, why?
Undertaking different areas of law in a range of firms has allowed me to explore my law-related passions and interests, and these insights into distinct practice areas has helped me plan my legal career. In the early stage of a legal career, I think it is important to remain open-minded. However, through these internships, and the exposure they have given me to different areas of law, I am now certain that I would like to pursue a career as a commercial solicitor.
On a more practical note, when you apply for law internships, sometimes you do not have the opportunity to choose which department to work for. It all depends on the firm's needs at that time, and every intern must be flexible and effectively engage in whichever practice area they are placed in, even if it doesn't necessarily reflect their interests.
Since embarking on your career-change into law, have you focused on applying to law firms and for training contracts or are you taking a more flexible approach to your job search?
Since shifting into law, I have focused on applying to law firms. In preparing these applications, I spoke to mentors and tutors at my university for their advice. Some of them recommended that I apply to firms that specialize in media law, due to by background in journalism. However, I realised that this area is no longer reflective of my interests. It is important to constantly evaluate your interests and highlight a list of practice areas and firms that are compatible with your values.
As an international student, I am more inclined to look for full-service firms that have global reach, so I focus on the firm's cultural diversity and whether their work is multi-jurisdictional. I think taking a targeted approach to my job search is more effective than being very broad and applying to numerous firms regardless of their expertise and culture.