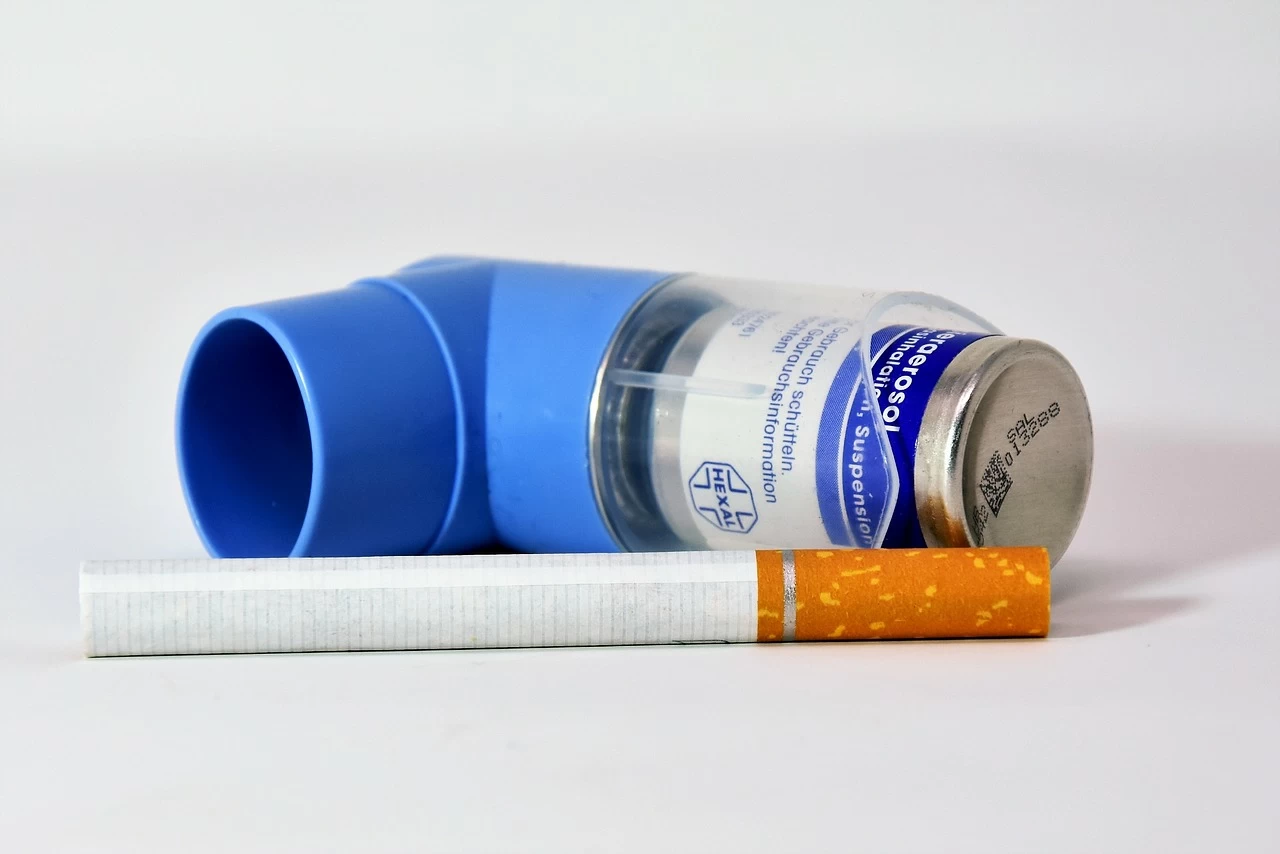 Philip Morris and Vectura: The Tobacco Giant Seals The Deal over Inhaler Company
October 21, 2021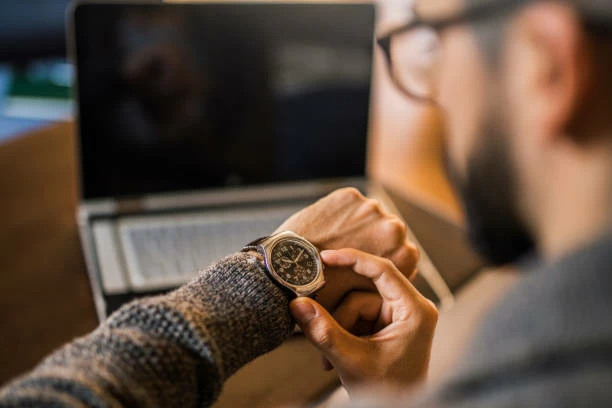 A Reflection on Time Management
October 25, 2021
The round-up of the stories that a budding Student Lawyer should be aware of this week. Sign up here to get these updates in your inbox every week.
Legal Dispute on Copyright
Ownership of a joke
Reported by Laurence Tsai
When thinking about what can be protected copyright, the most usual things that spring to people's minds might be artwork, music, books etc. A potential landmark legal dispute between two stand-up comedians is the ownership of a joke.
Last September, Kae Kurd performed a short routine on Jonathan Ross' Comedy Club on ITV, which helped escalate his reputation in the comedy world. One of the jokes he told involved him explaining to a salesperson that he does not want to buy a smart fridge because it would send him needy texts when he is out with friends. Another comic, Darius Davies, watched Kurd's routine and recognised that Kurd's routine followed a similar structure and featured similar jokes to routines he has been performing since 2015.
Initially, Davies approached Kurd privately for an apology. However, Kurd denied any plagiarism and insisted the material was his own and that he developed it independently of Davies' work, and maintained that any overlap was merely a coincidence. As Kurd denied any liability, Davies edited a video of their two routines and posted it online with his claims of plagiarism, which went viral in the stand-up sphere.
Kurd began libel proceedings against Davies at the high court over his public accusations of plagiarism. He has instructed Harbottle & Lewis. Meanwhile, it is understood. that Davies is trying to raise funds to fight the libel case and said publicly that that comedy disputes should not be settled in a court room. Indeed, over the history of plagiarism disputes between stand-up comics, taking a libel case to court is extremely unusual. If the case proceeds to court, and depending on the judge's findings, this row could damage or escalate Kurd's reputation. He is due to start a UK tour in October.
If the two comics cannot settle this dispute outside of court, then Davies has a few options. He can proceed to fight the libel claim. Alternatively, he can launch a counter-claim against Kurd for alleged copyright infringement – an equally unusual avenue for a comic to pursue and an extremely difficult and expensive case to prove. It is thought that no such case has gone to a UK court before.
Copyright law protects the expression of an idea, rather than the idea itself. In this instance, the expression can be the way a joke is communicated to the public, the comic's inflection, comedic timing etc. The idea would be the joke itself (about the nagging smart fridge). Even if Davies is successful in proving copyright in the words of his joke, the delivery and style of Kurd's performance could have its own copyright, so it would be difficult to prove infringement. It will be interesting to see the case unfold if neither comics backs down and the court issues a judgement on this matter.
Prisons and Probation
Imprisonment of mothers for non-violent offences needs to be overhauled
Reported by Emma Ducroix
These prison sentences should be scrapped and replaced with community centres for women, according to a study which reveals that separation can increase the risk of child exploitation and cost hundreds of thousands of pounds to care for children during sentences.
A report by UK crime and justice consultancy Crest Advisory, Counting the Cost of Maternal Imprisonment, has studied the impact of imprisoning mothers on themselves and their children and, for the first time, calculated the financial cost.
One of the cases studied involved a mother convicted of possession of drugs with intent to supply. The conviction resulted in her child being placed in an institution where the risk of absconding is high. The cost of imprisoning the mother and caring for her child while she was in prison was almost £265,000.
In addition to the devastation felt by mothers of being forcibly separated from their children, the impact on children can include serious consequences such as exclusion from school, suicide attempts, increased vulnerability to exploitation, mental health problems and youth crime.
The Ministry of Justice does not collect comprehensive data on the number of women in prison who have children or the number of children affected by maternal imprisonment. It is thought that the total may be as high as 17,000 children each year in England and Wales.
Only 4% of the prison population are women. The majority of women are imprisoned for non-violent offences. In 2020, 72% of women were imprisoned for non-violent offences and 70% were sentenced to less than 12 months in prison.
As these time limits are insignificant compared to the cost, some mothers may hide the fact that they have children from social services while other family members are caring for them, for fear that officials will place their children in care for such a short period of time that it could affect them psychologically.
The report drew implications from interviews with mothers who had been in prison, adults who described the long-term impact on them of having their mothers imprisoned as children, and various professionals and charities working with women in prison.
The report also carried out the first comprehensive survey of public attitudes to maternal imprisonment.
More than half of a national sample said that funds for 500 new women's prison places should be reallocated to support more women prisoners in the community and three quarters said that children separated from their imprisoned mothers should be given psychological support. However, more than a quarter of respondents said that their support for a custodial sentence for a non-violent offence increased if the woman was a mother and more than a third said that their views did not change if the woman was pregnant at the time.
The report recommends that mothers should only be imprisoned as a last resort and that community women's centres should be used as an alternative for many convicted women, as well as intensive support for children whose mothers are imprisoned.
Julia Pitman of Crest Advisory, co-author of the report with Jessica Hull, said of imprisoning mothers. "Ultimately, it is the children who pay the highest price, suffering the trauma of separation, which can have devastating consequences. Rather than building more prison places for women, the government must implement its own strategy for women offenders and invest in community-based alternatives that will keep families together."
A Ministry of Justice spokesperson said, "While our view remains that custody should be the last resort for most women, a decision that is made by independent judges, we have made significant improvements to support women offenders."
You can find more here or here.
UK's Policy
Transparency: secret war of the UK government
Reported by Emma Ducroix
The UK government has been accused of waging a secret war on transparency, using a range of tactics to block the release of information to the public.
In a report published on Monday, investigative journalism website openDemocracy said last year was the worst year for transparency since the Freedom of Information Act came into force in 2005.
It points to the government's own figures which show that in 2020, 41% of freedom of information requests made by the public to central government departments were met in full. Government statisticians acknowledge that "this is the lowest figure since recording began in 2005".
The Cabinet Office, which is responsible for freedom of information, dismissed the report as "total nonsense" and showing "a complete misunderstanding" of the law. It said that the Covid pandemic had left fewer resources available to respond to public FOI requests.
However, an analysis of the government's annual reports on the Freedom of Information Act shows a steady decline in the number of requests that have been responded to in full over the past decade. This is also recognised by government statisticians who describe what they call a 'downward' or 'decreasing' trend.
The Cabinet Office has disputed that this measure is an accurate way of assessing the level of transparency in Whitehall, arguing that some requests would still be rejected in full because they concern sensitive areas such as the workings of Cabinet committees.
The openDemocracy report comes amid continuing criticism that the government is unfairly blocking the release of information to members of the public seeking to scrutinise the work of official organisations.
In February, national newspaper editors called on the government to protect this law, which gives the public the legal right to request information from public bodies.
In its report, openDemocracy highlights how MPs are being blocked from accessing information. Conservative MP David Davis unsuccessfully sought details of government-commissioned opinion polls that could give ministers a political advantage.
Davis said: "When Whitehall is so desperate to avoid publishing information, you have to ask what decisions they are trying to prevent the public from knowing about?"