Intellectual property law often attracts professionals defined by a particular set of qualities and possessing particular skills. That is, intellectual property lawyers and agents tend to be exceptionally curious and desirous of learning, as intellectual property practice can involve constant exposure to new ideas and inventions spanning many industries. While incoming intellectual property associates—and patent law associates, in particular—may expect to deal exclusively in the subject matter of their undergraduate or advanced pre-law degree, the reality is that many firms have a broad range of clients. Intellectual property lawyers and agents should therefore be prepared to be challenged by the subject matter of their work. Due to the complex and often technical nature of this subject matter as well as the diversity of the practice, intellectual property practitioners require certain skills:
1. Attention to detail
Not unsurprisingly, attention to detail is a critical skill for any intellectual property practitioner, as oversights can have serious repercussions for the client. Oversights may result in invalid registrations of trademarks and copyright or ineffective patent protection. Moreover, the process for correcting a registration may be onerous. For example, in some jurisdictions, particular registrations may only be amended through a court application. 
A lack of attention to detail may otherwise delay your client's application and make a very long and expensive process even more so. Seemingly minor typographical defects can result in an added round of correspondence with patent and trademark offices. You might spend a few months anticipating a favourable response only to find that the examiner has identified a defect and issued another office action. Now, you must draft additional correspondence and prepare and file a further amendment, while the client must wait another few months to see if the application will be allowed as amended. 
2. Communication
While some patents disclose simple mechanical inventions (take, for example, the "Beerbrella"), many patents disclose complex devices and methods in highly technical fields. The role of a patent lawyer and/or agent is to meet with scientists, engineers and visionaries and not only collect the information required to prepare the patent application, but also convey that information in the application as clearly and concisely as possible. This is to ensure that what the applicant intends to protect is properly included and to lower the likelihood of subsequent objections being raised by the examiner. Should the examiner raise an objection, the lawyer or agent must be able to report the objection accurately and concisely and work with the client to overcome the same.
More broadly, lawyers and agents need to communicate with clients to understand their goals and set expectations regarding everything from scope of protection to when they can expect to get a patent.
3. Research
Good intellectual property practitioners understand that skills relating to research—whether conducted yourself or by a student or junior associate—are essential to intellectual property practice. This includes your own ability to locate and synthesize new information as well as your ability to direct and interpret the findings of others. A need for research skills arises during patent and trademark searching, where you are searching existing applications and registrations; you may also need to conduct or interpret research to properly respond to an office action. Being able to quickly develop an understanding of the patent or trademark landscape relevant to your client's application can help you manage client expectations and provide informed, accurate advice. 
4. Analytical ability
Analytical ability is necessary to compare and contrast various intellectual property assets. For example, trademark lawyers or agents may need to overcome an objection from an examiner stating that their client's proposed mark is confusingly similar to another applied-for mark. Analytical skills enable the lawyer or agent to identify the critical differences between the parties' marks and businesses to overcome the objection. A similar scenario may arise in patent prosecution where a lawyer or agent must overcome objections based on prior art cited by the examiner. This comparative analytical skillset is also utilized when preparing opinions on patentability or trademark registrability or on patent or trademark infringement.
5. Problem solving
Problem solving goes hand in hand with a lawyer or agent's analytical ability. In intellectual property prosecution, the "problem" might be that your client's proposed mark is considered by an examiner to be confusingly similar with another mark already registered for similar goods or services. Or it might be that 7 of your 14 claims in your patent application are considered obvious with regard to the common general knowledge and prior publications in the field. Some problems are simpler and relate to basic defects like misnumbered pages or missing information. The ability to conduct the above-mentioned comparative analysis and ultimately reach a solution to the problem at hand, however, is critical to advancing your client's application. No additional action is taken with respect to an application until the lawyer or agent has responded to the "problem" and the examiner finds that response satisfactory. 
The above is a sample of the skills required of intellectual property practitioners. While similar skills may be utilized in other practice areas, the unique aspects of intellectual property law demand that lawyers and agents develop all of the above skills and apply them consistently to provide service that is equal parts precise, thorough and economical.
Article by Christopher Heer and Annette Latoszewska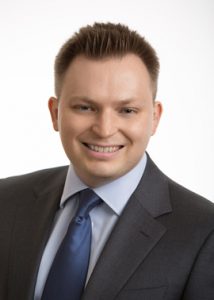 Christopher Heer is the owner and founder of Heer Law. He is an intellectual property lawyer, registered patent agent, registered trademark agent, and is also certified as a specialist in intellectual property law (patent) by the Law Society of Ontario. He believes that intellectual property rights add tremendous value to businesses by enabling them to raise capital, build asset value, and grow faster under the protection that these exclusive rights give them.