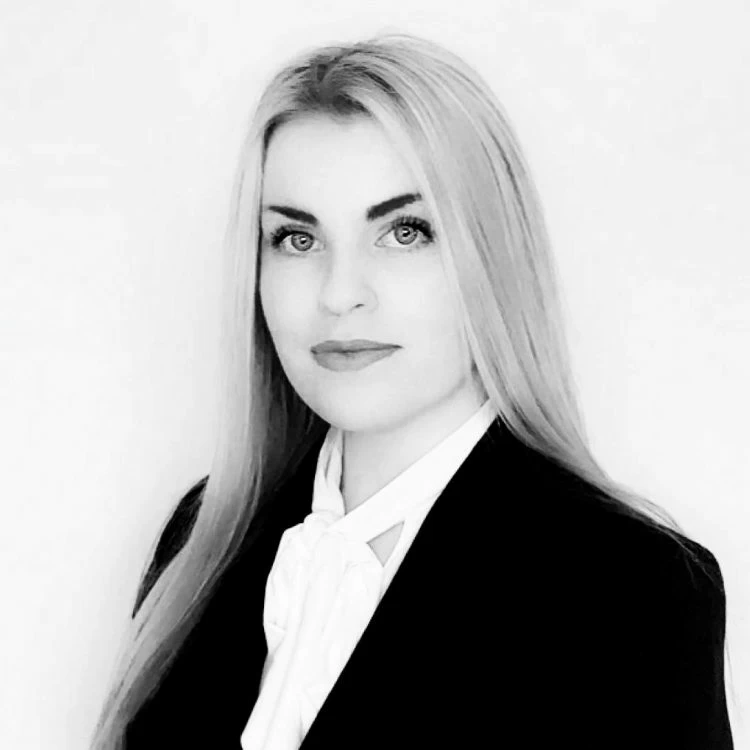 Interview with Penny Jones, President of the University of Sunderland Student Law Society
July 30, 2020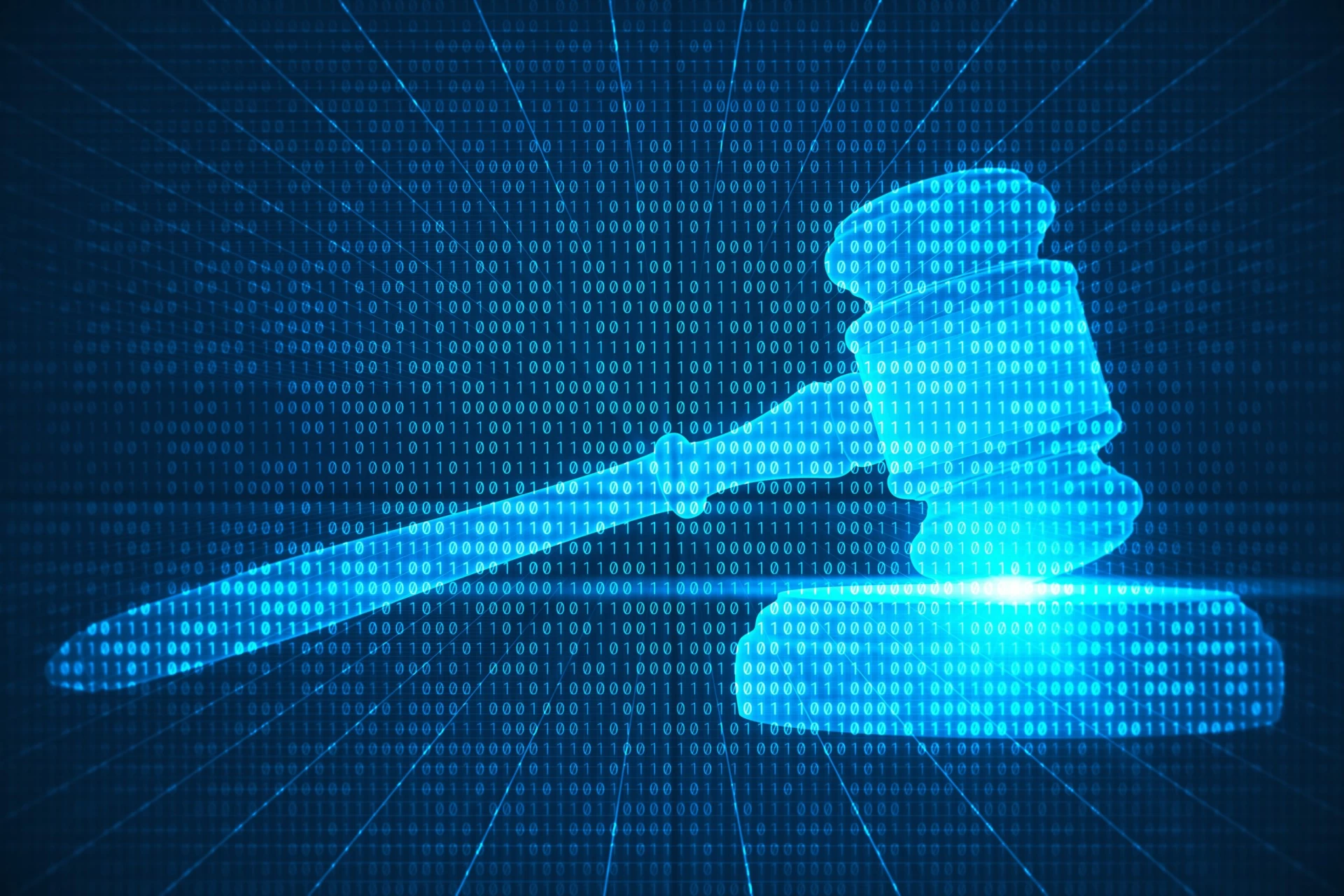 The Shift to Online Law Schools from Face-to-Face Teaching – but which is better? 
July 31, 2020
Laetitia Ponde Nkot gives an explanation of mergers within the legal industry, delving into their history and the ingredients necessary to create a successful merger. In a post-lockdown, Covid world, the article explores the financial problems posing a threat to law firms and how mergers could resolve these in the future.
An Introduction to Mergers
The term "merger" means: a combination of two organizations. However, mergers also include  the acquisition  of a small company by a larger one, the transferral of a business to an acquirer, and, the bailout of teams, departments, practice areas or offices, into the legal market.
Reasons Behind Mergers?
Mergers of law firms have existed for generations. It was specially prominent during at the time of the 2008 recession, when some firms used them as a strategy to raise income. Today, they are very frequent within the legal industry. Almost all law firms, large or small, have merged with others. Generally, companies combine because they lose partners or clients -; but they can merge for other motives: expanding geographically to be present in more countries; diversifying, to broaden its sectors or practices areas, or to meet customer demand, asking for zones non-supplied; financial to reduce costs, or necessity in terms of removing out of need,  to cut a risky situation, and enhancing its position in the market. A merger should not be done for pleasure. A merger is a strategy to achieve a business goal. Leaders should predetermine what they want to accomplish. A company with a clear plan will emerge.
Coudert: A Case Study of a Merger
Coudert was a law firm, established in New York in 1853. It was the first US firm to open offices worldwide: Paris, in 1879, Hong Kong and Singapore in 1972, Beijing in 1979, and Moscow in 1988. One of its offices in China had a hot practice. This office was its strongest.  Coudert progressed. It had over 400 attorneys global. It was ranked, in 2004, amongst the 100 best firms in the United States. In 2005, the profits of Coudert dipped and had a drop in its profits. Some of its partners therefore sought after opportunities from its competitors. Coudert's office in London had to close because it no longer had the minimum number of partners required by banks to obtain loans. In August 2005, it was decided the dissolution of the company. Coudert's misfortune was mainly due to an overexpansion. It is an example of what can occur when there is no business plan. Ex-associates from Coudert said also about an absence of culture.
Partners departed from merged and expanded firms because people were not allies. This was the cause of the bankruptcy of Myerson & Casey (Finley Kumble) in 1988 –its bankruptcy case lasted for 20 years and ten months-. Many firms were unsuccessful because of the same ideas.
A Guide to Successful Mergers
It has been suggested that businesses, before envisaging becoming partners, should consider culture, financial specifications and clients. Some enterprises focus on issues such as like billing or technology, neglecting customers' strategies, (which may include account management, conflict management, practice development, industry orientation, non-billable time, pro bono work and diverse.) Regarding the firm's culture, they should agree on points such as, for example, the importance of communication between partners and staff, common working practices, and take account of personalities -: a serious personality conflict will result in the agreement not being able to subsist.
It seems that the most successful law firms mergers are those that shared a common vision and culture. For example, the fusion of Charles Russell and Speechlys were fortunate because both of them had the same work culture and principles. This facilitated the integration of individuals people into a teams.
Failed Mergers
A failure of a  merger can also sometimes be simply due to the outcome of the due diligence, and therefore the realization that the firms were not compatible. For instance, talks between the UK firm Berwin Leighton Paisner and US firm Greenberg Traurig did not arrive, because of cultural, financial arguments, and other justifications. Addleshaw Goddard and Maclay Murray & Spens kept them, their rationale secret. Nonetheless, they told that a merger was an option to analyse, and that very often the discussions between enterprises were only dialogues, not necessarily supposed  to lead to anything.
Clifford Chance: A Successful Merger
The old time mergers were driven by the desire to provide global and international clients, with cross-border service reflecting trade and globalization; or to enlarge.
In 1987 Clifford Turner and Coward Chance gave birth to Clifford Chance. Neither of the two was ranked in the best London law firms, but their merger was a model for law firms in London and internationally. The firm extended its practices across Europe and Asia and more than doubled in size. In 1992, it was the first non-US firm to practice US law. In 1999, it merged with Pünder, Volhard, Weber & Axster, and with the firm Rogers & Wells. Clifford Chance was one of the international law firms that developed local legal practices in Japan; its Magic Circle opponents, Allen & Overy and Linklaters were Japanese serious competitors in Japan, prior to the 2008 financial crisis. Sole Clifford Chance managed to hold on. Clifford Chance dealt even with local business for the Japanese clients, what is essential for an international law firm. Sadly, it lost, like all the others, important proceeds in this period, its profit dropping up to 33.4%. Clifford Chance, hence, announced plans to fire lawyers and support staff, and approved redundancies from fee earners. In May 2011, Clifford Chance opened an office in Australia, fusing with two firms specializing in mergers and acquisitions. In February 2012, it launched an office in Casablanca, allowing itself a permanent presence on the continent. In July 2012, Clifford Chance was the first UK company to obtain permission to sit a bureau in South Korea. In October 2017, it employed a technology specialist from Latham & Watkins.
Recent fusions
The mergers we saw in recent times, comprising of UK corporations, were primarily intended to secure international prestige and become part of a wider international network.
In 2013, SNR Denton, Salans and Fraser Milner became Dentons; Norton Rose and Fulbright & Jaworski formed Norton Rose Fulbright.

Dundas & Wilson teamed up with CMS in 2014. CMS disclosed a durable achievement, thanks to the merger, it profited up 37%. Then, in 2017, CMS, Nabarro and Olswang emerged as the sixth colossal bottom line in the United Kingdom, and sixth largest by headcount in the world.

The venture of KWM and SJ Berwin, Asian and English enterprises, had a limpid purpose: to enter the European market, and revolutionize a British structure in a global mark. In 2018, Berwin Leighton Paisner absorbed American company Bryan Cave L, considerably expanding their activities. Bryan Cave Leighton Paisner is now present in 11 countries, owns 32 offices, and acquired 1.600 lawyers.

In 2019, Penningtons Sleeves coalesced with Thomas Cooper, constituting Penningtons Sleeves Cooper.
Numerous international alliances are named "Swiss Vereins". A Verein is an arrangement where a company works under a sole international brand, albeit the profit pot and local management of each business of the Verein are separated. These collaborations are not "mergers", it is rather "combinations". In some countries, to prevent the creation of start-ups, or foreign conglomerates, local standards uniquely authorize Verein type of fusion.  This method led to the international success of DLA Piper and Baker McKenzie.
Financial Problems in the Legal Industry
During the previous decades, law firms lived in an economic bubble, thanks to their development around the world.  Their strategy consisted solely in recruiting lawyers, as it was the critical point of the supply and demand in the law firm market. And indeed, the success was present. Buying lawyers seemed to be good enough. Correspondingly, young lawyers' salaries were exceedingly large, and did not equate to their knowledge. Firms' expectations were exceptionally high, and their nominees ordinary, second rate. In spite of that, paid, to ensure their "fidelity".
In 2019, Magic Circle Freshfields Bruckhaus Deringer raised the salaries of their newly qualified solicitors up to 100.000£ a year, inciting UK rivals to do the same. Industry experts thought that a lawyer beginner winning more than 100.000£ per year, was throwing money out of the window.
Unavoidably, companies struggled to correlate revenue growth with increments to partner profits, because they had built a wages pattern exorbitant. And firms advanced, still multiplying money, hiring more partners, putting aside problems.
Undoubtedly, the factor which led to change in the UK legal services industry and which will continue to be problematic to law firms, was The Legal Services Act 2007, which allows non-lawyers to own and to run a law firm. As well as the Legal Aid, Sentencing and Punishment of Offenders Act 2012, and diverse Government reforms. Notwithstanding, financial problems in some companies, including large companies, started before these reforms and before the COVID 19, and were the result of a childlike management and an absence of direction; denying, or unable to see, the existence of serious monetary matters.
The Current Position of Law Firms
In December 2019, there were 10,.402 law firms in England and Wales, against 10,.456 law firms in 2018. 2284, against 2392 were independent practitioners.  Before the COVID 19, the SRA identified 1.200 firms at risk. Small businesses (2 to 250 employees), constitute the bulk of the market, at the level of the number of enterprises. Only 2% of these firms have more than 25 partners. With sole practitioners, they represent 80% of all organizations. 63% of one-person firms 71% of firms with four or fewer partners, interviewed last April, said they could go bankrupt by Autumn 2020. This would amount to more than 5.000 UK law firms going bankrupt.
Experts stated that the real crisis would come towards the end of the year with January's tax bill. The government gave companies a break, but all liabilities must be paid by March 2021, consequently, several law firms' bankruptcies may be inescapable. Even the biggest corporations won't have sufficient budget.  Businesses will then tap into revolving credit and loans, but this could prove difficult. Companies will have either to recapitalize, merge, or fall.
Impacts From Covid-19
Not all law firms are affected by a downturn at the same time or in the same way, but even those in a good position will be severely weakened. The  law firms, aware, acted quickly to reduce their expenses. Companies such as Linklaters, Slaughter and May, Freshfields Bruckhaus Deringer, Clifford Chance and Allen & Overy have delayed partner profits to help conserve the company's cash flow. Other companies such as Dentons and Norton Rose Fulbright have cut back hours to help save money and avoid layoffs. Companies such as Pinsent Masons, Watson Farley & Williams, Womble Bond Dickinson and Taylor Wessing have used the government's coronavirus job retention program to lay off staff.
In June, almost all companies communicated a vacation strategy to staff, seeking at least more than 40% downsizing; 7% up to 80%. Only 19% of companies implemented a government measure to maintain employment. 63%, against 20%, companies had introduced a pay cut, and 6% started dismissal negotiations with staff. All requested financial assistance from their partners. 42% of companies reduced partners' designs. 36% of companies made job offers, 77% did not cancel theirs. 53% out of the 65% having planned salaries increases or jobs promotions cancelled or postponed them. Most companies had also postponed their capital spending plans until next year. Other communal action was cut pay, up to 20%.
Consolidation will be inevitable for struggling firms and those looking for security or retirement. Mergers and acquisitions will rise in the next 12 months. 57% of the top 10 firms and 36% of the top 11 to 25 firms said mergers are likely. More mergers will take place in the UK over the next 10 years. These may will differ: larger firms will seek to merge with US based  firms, and mid-size firms project blend with smaller UK organizations.  The Lawyer 100 reveals that there were 19 mergers in 2016, 16 in 2017 and 12 in 2018, 10 in 2019, and so far 3 this year.
Fusions can also offer advantages to trainees: more possibilities to travel through secondments and a wider variety of, to be seconded to new offices; seat options, more varied work, more clients, colleagues and partners; better learning and development opportunities. They will be able to develop their knowledge and their understanding by working in specialized sectors. One drawback may be that trainees may end up with plenty of peers, making competition for promotions after qualification, heavier. An ancient junior jurist testified that, thanks to the merger of her company, she was promoted in the first year, allowing her to gain a better comprehension about how the company operated commercially.
Are Legal Mergers Necessary?
Withal,  mergers might not be necessary.  The legal profession undergoes change: technological advancement, competitive tendering and, new generations of lawyers and many. Each is a threat, for the durability of an enterprise. According to consultants, the most important test will be the technology. It may entirely revolutionize the way legal services are currently distributed. It is thus, fundamental to stay up-to-date on trends and developments. Use of technology  must be effective across the enterprise.
Company websites should focus on customer needs, not on presenting the company to customers, to improve client service and their mark, by offering added value. It will be crucial to the success of future law firms. Companies that have not invested in IT will be left behind, and will endure additional costs.
The COVID 19 showed, by working from home, that IT could save time and money.  With the pandemic still ever-present, there is a real possibility that it is an important component  of our practices. Some companies have already closed some of their offices permanently, having decided that employees  work remotely.
Finally, specialists suggested that many mid-sized law firms could orient themselves to work in niches. Working in a niche is an alternative which is  capable of protecting law firms for the future. There are various advantages for companies deciding to adjust themselves towards a niche, chiefly  economic. A niche player specializing in a sector may be able to attract customers and dominate a market. In addition, niche firms can be more flexible: they can set prices based on production instead of time; thus attracting more customers, which will benefit from low cost expertise.
Like Chris Stoakes says, working in niches would also have serious assets for large companies. Many management teams believe that mergers are neither necessary nor desirable, perhaps because of the fear of loss control on personal, and the managerial workload it could engender.
What could motivate fusions would be if the forms are convinced that, in order to thrive in a changing legal market, firms must specialize in a set of areas of practice, in which they are able to offer value, namely to evolve in the market. If a merger is properly executed, it will assuredly contribute to customers' satisfaction, therefore to their loyalty.
Conclusion
To conclude, mergers are strategic processes to reach a goal. A firm must so know what it wants to achieve. As a consequence of the COVID 19 recession,, mergers may be indisputable, and imminent. The fusion of two companies is a complicated process.  Customers may suffer if the companies do not handle it correctly. A merger may also be motivated by clients' needs. Niches may be a way for any firms to attract and better serve  the clients.
Businesses should take action without waiting for the end of COVID 19 crisis . They have to think about the future and work towards what they want to accomplish. The impact of new  laws and regulations related to COVID-19 should bring law firms more clients, particularly; due to creation of new businesses, then companies should be in high demand, and need lawyers.
Mergers may be avoided if firms utilize technological advancements. It seems that remote working is already a trend in the legal industry. From my perspective, hopefully it won't become the definitive flow in the legal industry.
~ Laetitia Ponde Nkot, The Student Lawyer