Dealing with injuries as a result of an accident can be frightening and confusing. Apart from your physical recovery, you also need to think about what to do after the car accident to restore the life you had prior to the accident. This includes filing a personal injury case to recover compensation for your injuries and other damages. 
However, navigating an injury case can be an overwhelming process. Given the parties involved in the situation, you might have a hard time getting the financial compensation you're entitled to. As such, it's essential to understand some things about these civil matters.  
If you're an injured victim of an accident, here are important things you should remember about handling injury cases: 
Seeking Medical Attention
The primary goal of filing a personal injury case is the recovery of compensation from the party responsible for your injuries. However, determining the exact amount of compensation you should receive might be difficult without seeking medical attention. Thus, you should get yourself checked and treated to know the extent of your injuries. 
While some injuries aren't serious when they first appear, it's crucial to consult your doctor and attend your scheduled medical check-ups and treatments. In doing so, you'll determine whether the injuries are severe enough to cause permanent disabilities. These findings can help you calculate the correct amount of compensation you should recover from the other party. Also, by getting medical attention, you're able to use your medical records as a piece of evidence to support your injury case. 
Negotiating With The Insurance Company
Just like other business entities, insurance companies will also do their best to earn more income by reducing the amount of compensation they pay to the victims. This is where they employ their claims handling techniques to ensure little payment as possible to the injured party. 
In such a case, you should be well-prepared in the event that the insurance company uses its techniques. Some of these tactics include: 
Attempting to transfer the blame to you

Asking for recorded statements

Rejecting your first offer even if justifiable
When you encounter this scenario, make sure that you know what to do to avoid being intimidated by their claims handling tactics. But, if you believe that you can't handle the insurance company all by yourself, call for a backup by hiring an experienced lawyer. Using their expertise, they know very well how to negotiate and close a deal with the insurer without compromising your rights and interests. 
Working With A Reliable Attorney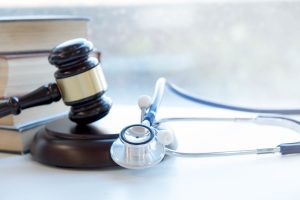 It's best to have an attorney on your side when you have to bring the case in court. Sometimes, when the insurance company doesn't want to compromise, you have no choice but to elevate the matter by filing a personal injury lawsuit. 
Like other legal proceedings, handling an injury case arising from a car accident and other different situations can be a tedious experience. With all the paperwork and pieces of evidence to be presented, the whole process might be too stressful for you to handle. Hence, you should seek help from a dedicated car accident attorney to help you. 
Unless you're a legal expert, you need some valuable legal advice on how to deal with the legal options available to you. Also, you need someone who can represent your case in court and secure the right amount of compensation for the damages you've sustained. 
Starting A Personal Injury Lawsuit 
When beginning the process of filing a personal injury lawsuit, you might see it as a huge task to do because you're not only dealing with the insurance company and the other party. You have a legal procedure to follow and things to consider in doing so. 
Below are the things of which you should take note when handling a personal injury lawsuit: 
Statute Of Limitations

– When proceeding with an injury lawsuit, you should be mindful of your state's statute of limitations. This rule has to do with the specific amount of time you can file your claim before you're barred from doing so. This means that your inability to file a claim within this period can result in the forfeiture of your right to compensation for your injuries. 

Collection Of Necessary Documentation

– The first step in this process is to collect vital documentation to support your case. Whether they're photos of the accident scene, images of your injuries, police reports, medical reports, or testimonies from the witnesses, all of these should be available to show and justify how your life was affected by your injuries. 

Trial Process

– If the mediation doesn't work, your injury case will proceed to trial. Typically, the length of the trial process might differ, depending on the extent of your injuries, the nature of your case, intricacies of your circumstances, and many more. Therefore, your lawyer should be more than ready to study your case, present your side, defend your interests, and get compensation for you. That way, you don't have to wait for a long time before the case is settled. 
Final Thoughts
With the injuries you've sustained from an accident, you deserve only the best, and that's the right amount of compensation you deserve. Although the entire process can be a bit overwhelming, you can get through this by keeping the things mentioned above in mind. 
Lastly, by working with a personal injury attorney, you'll be on your way toward total recovery from your injuries and the trauma you had with the accident.