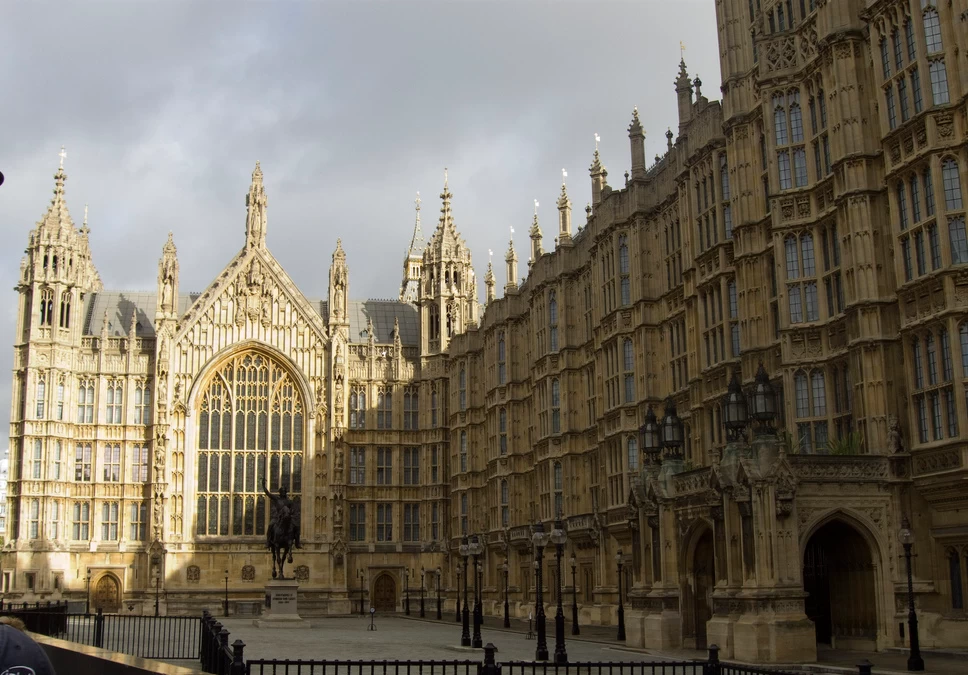 Relationship Between Domestic and International Law: Part 2
June 4, 2012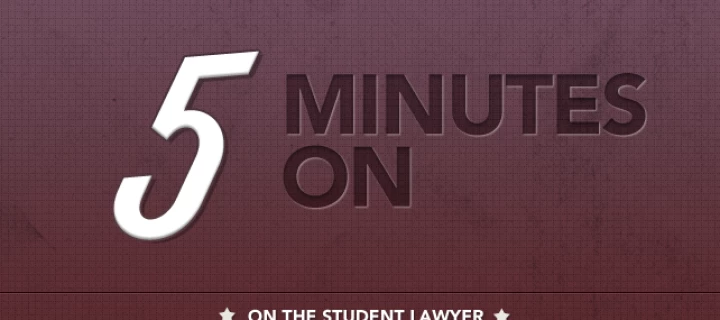 Five Minutes with Alastair Hodge
August 8, 2012
All men of business, whether merchants or tradesmen, do every day recognise and act on the ground that prompt payment of a part of their demand may be more beneficial to them than it would be to insist on their rights and enforce payment of the whole.
Lord Blackburn in Foakes v Beer
It is well known that a creditor may accept less than their strict legal rights from a debtor and still be allowed to later demand the rest of the sum owed. This particular rule originates from the seventeenth century in the Court of Common Pleas and Pinnel's Case (1602) 5 Co. Rep. 117a. The decision in Pinnel's Case was elevated to the status of a House of Lords judgment when Foakes v Beer (1883-84) L.R. 9 App. Cas. 605 came before the House, and a majority felt that Pinnel's Case was an authority that the Court should follow. But why? As Lord Blackburn stated in his judgment, quoted above, businessmen make compromises every day for some of the money they are owed as opposed to all the money they are owed. Surely this would be recognised by the House of Lords?
The Lord Chancellor, the Earl of Selborne, giving the leading judgment in Foakes v Beer stated:
The doctrine itself, as laid down by Sir Edward Coke, may have been criticised, as questionable in principle, by some persons whose opinions are entitled to respect, but it has never been judicially overruled; on the contrary I think it has always, since the sixteenth century, been accepted as law. If so, I cannot think that your Lordships would do right, if you were now to reverse, as erroneous, a judgment of the Court of Appeal, proceeding upon a doctrine which has been accepted as part of the law of England for 280 years.
For the Lord Chancellor this is a question of time. Foakes v Beer, decided in 1884, followed some 282 years after Pinnel's Case. It is a long-standing rule which, never overruled, has been criticised by eminent judges and commentators, but even their criticism isn't strong enough to persuade the Earl of Selborne, Lord Watson and Lord Fitzgerald that a rule that has stood the test of time is in need of change. An example of the criticism that the Earl of Selborne refers to can be found in Couldery v Bartrum (1881) 19 Ch D 394 by Sir George Jessel. The then Master of the Rolls states at page 399:
According to English common law a creditor might accept anything in satisfaction of his debt except a less amount of money. He might take a horse, or a canary, or tomtit if he chose, and that was accord and satisfaction; but, by a most extraordinary peculiarity of the English common law he could not take 19 shillings and sixpence in the pound; that was nudum pactum.
Lord Fitzgerald, despite agreeing with Lord Blackburn's view, could not bring himself to overturn Pinnel's Case. He says at page 630:
I should hesitate before coming to a decision which might be a serious inroad on that rule, but I concur with my noble and learned friend that it would have been wiser and better if the resolution in Pinnel's Case had never been come to, and there had been no occasion for the long list of decisions supporting composition with a creditor on the rather artificial consideration of the mutual consent of other creditors. We find the law to have been accepted as stated for a great length of time, and I apprehend that it is not now within our province to overturn it."
Despite Lord Blackburn's very persuasive dissent from the majority in Foakes v Beer, the rule in Pinnel's Case still stands.
The landscape dramatically changed when the Court of Appeal handed down judgment in Williams v Roffey Bros & Nicholls (Contractors) Ltd [1991] 1 Q.B. 1. The Court of Appeal, comprised of Lord Justices Purchas, Glidewell and Russell, decided that if a party (A) promised to do an act for another (B) but A found that they could not do it within the contracted time period, then a further promise by A to finish on time in turn for B paying more would not fail for lack of consideration because B would receive a practical benefit for the work being finished on time.
Although Williams v Roffey essentially concerns being paid more, and not less, as was the case in Foakes v Beer, the Court of Appeal in In re Selectmove Ltd [1995] 1 W.L.R. 474 effectively had to determine whether or not a practical benefit, i.e. more money being paid to the Inland Revenue while solvent than if the company were liquidated, would suffice for a lesser amount of the tax debt being paid in installments. This approach may have been influenced by Sir Edward Coke in Pinnel's Case:
Payment of a lesser sum on the day in satisfaction of a greater, cannot be any satisfaction for the whole, because it appears to the Judges that by no possibility, a lesser sum can be a satisfaction to the plaintiff for a greater sum : but the gift of a horse, hawk, or robe, &c. in satisfaction is good. For it shall be intended that a horse, hawk, or robe, &c. might be more beneficial to the plaintiff than the money, in respect of some circumstance, or otherwise the plaintiff would not have accepted of it in satisfaction.
If a horse, hawk or robe is good satisfaction, then perhaps more money than the company being wound up would also be good satisfaction. Lord Justice Peter Gibson, however, felt constrained by Foakes v Beer. He could not use Williams v Roffey to navigate around it because Foakes v Beer was not cited there, and therefore the Court of Appeal did not have opportunity to consider it. It appears that even if Lord Justice Gibson could have, he was reluctant to do so. Delivering the judgment of the Court of Appeal in In re Selectmove Ltd he wrote:
Mr. Nugee… referred to an article by Adams and Brownsword, "Contract, Consideration and the Critical Path" (1990) 53 M.L.R. 536, 539–540 which suggests that Foakes v Beer might need reconsideration. I see the force of the argument, but the difficulty that I feel with it is that, if the principle of Williams v Roffey Bros & Nicholls (Contractors) Ltd is to be extended to an obligation to make payment, it would in effect leave the principle in Foakes v Beer, without any application. Foakes v Beer was not even referred to in Williams v Roffey Bros & Nicholls (Contractors) Ltd, and it is in my judgment impossible, consistently with the doctrine of precedent, for this court to extend the principle of Williams's case to any circumstances governed by the principle of Foakes v Beer. If that extension is to be made, it must be by the House of Lords or, perhaps even more appropriately, by Parliament after consideration by the Law Commission.
Fortunately, England is not the only jurisdiction that has had to decide whether or not part payment in satisfaction for the whole can ever be good. The New Brunswick Court of Appeal, comprised of Justice Angers, Ayles and Rice, remarkably, with consideration of English cases that created and subsequently applied the doctrine, sought to answer the very same question as the English courts: Does accepting less in part payment of a debt extinguish the debt and the creditor's legal rights?
In reaching their judgment they considered several English cases including Couldery v Bartrum, Foakes v Beer, Pinnel's Case, Sibree v Tripp, D & C Builders v Rees, Combe v Combe and Hughes v Metropolitan Railway, and held that it did. The last three cases, of course, are estoppel cases. Justice Angers stated:
It is easy for the court to conclude that there was or was no consideration or to invent some way, as several courts have done, to uphold an agreement such as this one. However, there is still one undeniable fact: a financial institution, of its own accord, and knowing all the consequences of its actions entered into an agreement in which it accepted to forego the ranking of its judgment for part payment of the debt owing to it. This agreement constituted full satisfaction. The consideration received by the Caisse was in the immediate payment which resulted in a saving of time, effort and expense. In my opinion, it is not up to the court to judge the merits of such an agreement but rather to satisfy itself that the agreement was entered into with full knowledge and agreement. It must therefore uphold the agreement. It would be fanciful to believe that financial institutions don't care about the saying 'a bird in hand is worth two in the bush'.
The New Brunswick Court of Appeal therefore recognised, as Lord Blackburn did, that sometimes businessmen recognise that prompt payment of some of what they are owed may be more beneficial to them than to insist on their strict legal rights and enforce payment of the entire sum.
Foakes v Beer, however, has enjoyed some judicial affection in the recent past, see the Chief Justice Lord Lane's judgment in R v Gotts [1991] 1 Q.B. 660 in the Court of Appeal at 664:
The fact that there is no binding decision on the point does not serve to weaken a rule of the common law which has stood the test of time: see Foakes v Beer (1884) 9 App.Cas. 605.
It is a rule clearly in need of revision. If part payment of a debt will never suffice for lack of consideration on behalf of the promisor, the position of the promisor will be precarious unless they can show that the promisee accepted the offer of less and it would be inequitable for the promisee to resile from their acceptance. This, however, is far from ideal. Instead of the further agreement acting as a variation of the initial agreement, Foakes v Beer says that it fails for lack of consideration and therefore equity must step in to prevent injustice.
Trukhtanov comments on this in his article Foakes v Beer: reform of common law at the expense of equity in the 124th (July) Edition of the Law Quarterly Review (2008, pp 364–368) where he says:
Equity gives relief where justice requires relief to be given but none can be obtained under the common law. It is no function of equity to lend its doctrines to plug holes in the common law.
It would perhaps be better if the rule in Foakes v Beer were re-examined and brought into the twenty-first century. The current issue that should be addressed is that businessmen may accept less than a debt and still demand the entire sum and, if they do promise to accept less, that the common law is not able to assist a debtor from preventing a creditor insisting upon what they are owed.
If it is ever desirable to accept less, which might be the case in an ongoing global recession, and the law reflected this desirability, then debtors could perhaps sleep easier knowing that the law would recognise their efforts to pay off their debts, however they can, and leave their creditor's debts satisfied.