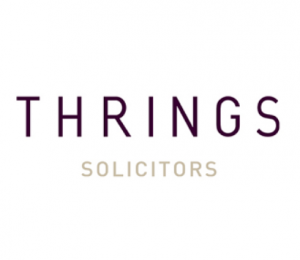 Office Locations
Bristol

Swindon

Bath

London

Romsey
Number of lawyers and trainees
Lawyers = 216 

Trainees = 13
Vacation Scheme Dates and Application Deadlines
Easter – Deadline: 31st Jan
Run – April 20-24th
Summer – Open 1st Feb.
Deadline – 1st April
Run – 6-10th July           
Training Contract Application Deadlines
N/a
Application Process
Apply via website.
Online application, CV and covering letter.

Skype interview.

Vacation scheme.
Seat Options
Real Estate, Employment, CDR, Property Litigation, Family, Commercial, Corporate & PI.
Salary and other Benefits
Various depending on location.
Where to Apply
A Day in the Life of a Trainee with Conor Melvin.  Conor studied law at Bristol, did an LLM in International Law at Southampton, before completing his LPC at the University of Law.  He is now doing his litigation seat at Thrings.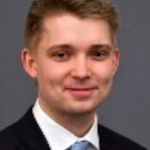 9:00am
I usually begin with a (strong) coffee and go through my emails and to do list, prioritising what I need to do. Litigation often involves jobs coming out of leftfield that need urgent attention, so days don't always go as planned!
9:30am    
I start drafting instructions to counsel. We have a National Farmers' Union (NFU) case concerning defective equipment, but a written counsel's opinion is needed to get approval for litigation funding. As a trainee you're regularly drafting these instructions (whether it's for conferences, opinions or for trials/hearings) and they're a brilliant way to gain an understanding of a case, as you need to delve into the files in order to summarise it.
11:45am  
Once I have an understanding of the case, the work and files involved, I start researching appropriate counsel and calling their clerks to get fee estimates and availability. I then contact the client for a decision on who to instruct.
1:30pm    
We're acting for the claimant, in a proprietary estoppel claim and this afternoon I'm off to the Bristol High Court with my supervisor for the Costs and Case Management Conference. Essentially, these occur near the start of proceedings, shortly after Statements of Case. They are relatively short hearings where judges direct how cases are to be managed, setting timescales for how they should progress and determining the parties' respective cost budgets.
2:00pm
Shortly before the hearing, solicitors meet outside the court room to see if any other aspects can be agreed before entering, for example, certain elements of the cost budgets. This helps to narrow down what needs to be considered by the judge. For this case, both parties agree the directions in respect of witnesses, the Pre-Trial Review, and timings for trial. However, the parties disagree on the extent of disclosure and whether there is a need for single or joint experts.
2:30pm    
The judge begins by hearing where the parties are, and aren't, in agreement. It's then for them to 'battle it out' (technical term) before the judge decides what order to make. The judge goes against us on the expert evidence, but is for us on disclosure. Once directions are agreed, cost budgets are then considered. Often, this bit is dealt with much more swiftly than the first part of the hearing.
4:30pm
After returning to the office, I make the necessary amendments to our draft order and costs budget to reflect the judge's directions and file them electronically with the court.
6:00pm    
This evening a few of us are off to a Bristol Young Professionals drinks event nearby. Bristol (although, I suspect I am rather biased) certainly has one of the best networking 'scenes'. There are always regular events from Bristol Young Professionals, the Junior Lawyers Division, Bristol Junior Chambers etc. They're a great way to start building those networking skills early on (over a few G&Ts!) and Thrings' trainees are good at getting involved.
Finally, what are your top tips for anyone interested in applying to Thrings?
Understand the firm – It goes without saying that you need to fully understand the firm you are applying for (what does it do, where does it position itself, what is its culture like, what are its USPs etc.) but ensure this permeates through your whole application/interview/assessment day and not just the 'Why Thrings' question. For example, when you are discussing your skills don't just explain how you acquired them but be prepared to explain why those skills are particularly important to Thrings. 
Work Experience – Obviously try and get as much experience as possible, but where possible try to get a variety too. You need to be able to demonstrate why you want to be at Thrings, and having the ability to compare your experiences with different sizes and types of firm will certainly be advantageous.

Commercial Awareness – Yes you need to be able to understand clients, the commercial background they operate in, and be able to provide commercial solutions for them, but don't stop there. Make sure you recognise a law firm as a businesses and understand how it works, what challenges it is facing and where the opportunities are coming from. Have an understanding of what Thrings are doing to navigate these challenges and make the most of new opportunities.
Most importantly, there is no 'one type' at Thrings and everyone is very supportive, so just be yourself and enjoy it!
If you are interested in opportunities at Thrings, you can apply here: https://www.jobtrain.co.uk/thringscareers/vacancies.aspx
Interview with Sarah Stevens, Talent and Development Manager (responsible for graduate recruitment).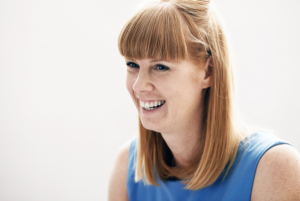 How would you describe your firm in one paragraph?
Thrings is a vibrant expanding law firm with a diverse client base, we offer excellent career prospects to ambitious trainees and pride ourselves on the support we offer during a two year training contract.
      What departments are Thrings best known for?
We're probably best known for our Agriculture department and it's an area that is continuing to expand. However, we also have excellent Company Commercial, Real Estate and Private Client departments, all of which offer excellent opportunities to trainees.
      What sets Thrings apart from other law firms?
Firstly, we do pride ourselves on being more than just lawyers. Our clients regularly refer to us as their trusted advisors who focus on all their needs, not just the job in hand.
I think what makes us excel at that, is that we really do have a family orientated feel to the Firm. Whilst we all work hard, we also take time to socialise together at a number of Thrings events over the year. It's such a great way to get to know everyone and being a smaller regional firm you can walk into any of our offices and there will be a friendly face waiting to greet you with a cuppa. This really does allow us to all work together as one firm, supporting each other across all five of our locations, which enables us to deliver an amazing service to our clients.
Secondly, our approach to work life balance and wellbeing is something that we take seriously.  The firm appreciates the need for employees to not only re-charge their batteries, but to also spend time with family and loved ones, so we close over the Christmas period. We also get given the day off on our birthday, so we can do something nice! That coupled with an extensive range of benefits and flexible working initiatives that we have on offer, makes it a really supportive place to work.
      What sort of candidates are you seeking for your training contracts?
We're looking for talented graduates who are able to demonstrate that they are commercially aware and have a passion for law. They must be able to show how they are able to work as part of a team, but also how they have taken the initiative to work independently when required, building lasting and meaningful relationships with all their stakeholders along the way.
      Do you offer vacation schemes and what do these involve?
We do, for 2020 we are offering both an Easter and Summer vacation scheme. Those that are successful can expect to spend time in either our Bristol or Swindon office with a fee earning team, they will get to experience and undertake real legal work under the supervision of one of our senior fee earners. Dependent on what might be going on in that particular week, they could find themselves in client meetings or if lucky going along to court (it has happened in the past!).  They can also expect to take part in all the usual recruitment activities that you would expect during a vacation scheme. We also make sure that they get to spend time with our current trainees and there is usually a social activity which the trainees will organise.
      Describe Thrings' training contract, including anything unusual that might be different from other firms (e.g., secondments, different seats, different locations etc.).
Our training contact is a little bit different. We rotate our trainees around the office locations. So you could spend 6 months in Swindon, followed by 6 months in London, and whilst this may mean some relocation we have a lot of support on offer to help make that as smooth as possible. The great thing about moving around the offices is that you get to experience different practice areas, clients, colleagues and networks. It gives our trainees such a wide range of knowledge and experience but also helps to build resilience too.
We also have our Thrings Academy, this provides training specifically for trainees. We realise that they need something a little bit different to qualified fee earners, so we provide a safe place to learn soft skills and legal technical skills. The great thing about the Academy is that it brings all the trainees together, but a lot of the legal technical skills are delivered by our Partners (which they love doing), so you get access to a wealth of information and time with them too!
Apart from that our training contract is made up of the traditional four, six month seats. We also believe that it is really important that our trainees complete the whole 2 years of the training contract, experiencing as many practice areas as they can before qualification.
      How can interested students apply to Thrings?
Vacation Scheme or Training contract vacancies will always been advertised online, below is the link to our portal.