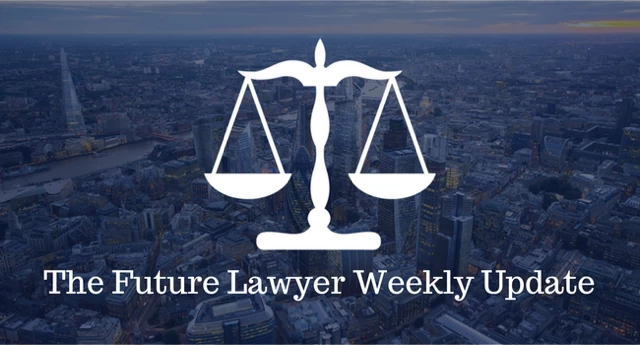 The Future Lawyer Weekly Briefing – W/C 20th November 2023
November 20, 2023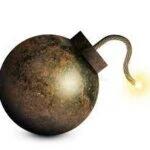 In the matter of an application by Rosaleen Dalton for Judicial Review (Northern Ireland)
November 24, 2023
Disclaimer

: This article is written by Harry Sharma. Any views and opinions expressed in this article are those of the writers and do not necessarily reflect the views or positions of the team editor nor any entities they representWhat is NOS and why was it first legal?
NOS, known officially as laughing gas, is a colourless gas used primarily in medicine settings as a muscle relaxant and anaesthetic, and in the food industry to aerate ingredients such as cream. Yet, nitrous oxide has since gained a reputation as 'laughing gas', a recreational, psychoactive drug inhaled via balloons to give a temporary feeling of intoxication and euphoria. The use of nitrous oxide as a recreational drug is evident around the UK, where cans of the substance, most commonly whipped cream chargers, litter city streets, parks and other public areas. Before the current legislation was implemented, production, supply, and importation of the gas for illegitimate purposes was made illegal under the Psychoactive Substances Act 2016, but not possession – the new legislation aims to take this further.
Why has the government banned nitrous oxide?
Under the government's new Antisocial Behaviour Action Plan, nitrous oxide will now be categorised as a Class C drug, carrying a minimum sentence of two years for possession and 14 years for dealing. Chief among the government's motivations for banning the drug is a desire to decrease the amount of antisocial behaviour in Britain's worst affected areas and limiting what the former Home Secretary describes as the 'disgraceful mess' of Britain's streets. Other Class C drugs include anabolic steroids and some tranquilisers. This does not mean, however, that nitrous oxide will be entirely banned from Britain; institutions with legitimate reasons for using the gas must be more discerning with how they both utilise and distribute the gas to prevent it from being used for illegal purposes. The government also cites health reasons for categorising the drug, since NOS is the most commonly used drug among 16-24 year olds, with around 230,000 young people admitting to have used it at least once. The long-term effects of nitrous oxide include a deficiency in vitamin B12, an essential vitamin to brain and nervous system development, and a weakened immune system. This is particularly damaging to young people, the highest users of the drug, who could live with lifelong impairments as a result of excessive usage, though reports suggest that only a handful of users consume enough of the gas to this effect. Still, the government makes it clear that there is an epidemic of nitrous oxide users, as some users now rely on large, industrial sized canisters to gain their high, so some may argue that the government's ban seems entirely proportionate.
How successful will the ban be?
Despite evidence being present to suggest that the drug produces hugely debilitating long-term health effects, it could be argued that completely outlawing the substance is somewhat disproportionate and could lead to unintended consequences. This is supported by an investigation requested by the government from the Independent Advisory Council on the Misuse of Drugs that concluded such a ban would be disproportionate to the realistic impact the drug has on communities. The report completed by the ACMD concluded that there was no direct correlation between inhalation of nitrous oxide and a rise in antisocial behaviour, arguing that many take the drug within their own homes and, aside from the litter on streets, there is no direct threat to public health. Further, there are concerns that making possession, and thereby inhalation, illegal could stop those with genuine need to see a medical professional from seeking help. This could negatively impact public welfare. It is arguable, also that the government's stance on classing the drug as antisocial behaviour makes it difficult to enforce, as access to the substance is almost untraceable – one of the main users take it so frequently. The ACMD recommends that the government focus instead on enforcing and strengthening the Psychoactive Substances Act, as this could make access to the drug much more difficult, whilst ensuring it is still available for those requiring it for legitimate purposes.
As with any drug ban, there are also concerns that banning nitrous oxide could actually increase illegal activity and lead to complications in regulating its importation and sale. Further, according to an article by Dazed magazine, many young people are simply unfazed by attempts to ban the drug, since they claim to use it only a few times a year and never in an antisocial manner. This would seem to reinforce the ACMD's conclusion that aside from aesthetic spoiling, there is little correlation between the drug and antisocial behaviour. Even though making possession of nitrous oxide illegal could lead to fewer people using the drug in public, this could, instead, resort in users simply doing the drug within their own homes, thus leading to little decrease in the number of users and rather stoking fear of arrest and imprisonment.
It seems that the ban is a step in the right direction to limiting early hospitalisations and potentially preventing new users from coming into contact with the new substance. Though, whether the government has approached this issue from the correct angle seems debatable, since completely outlawing possession rather leads to a greater number of regulatory complications and an inability to assess the true impact of drug use. It seems that the government seems to be placing greater emphasis on deterrence and retribution rather than assessing the cause of antisocial behaviour at its root – the ban of nitrous oxide is merely evidence of this. Perhaps more performative than effective, the success of the ban is yet to be seen.