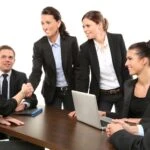 Important legal regulations small businesses must adhere to
March 19, 2023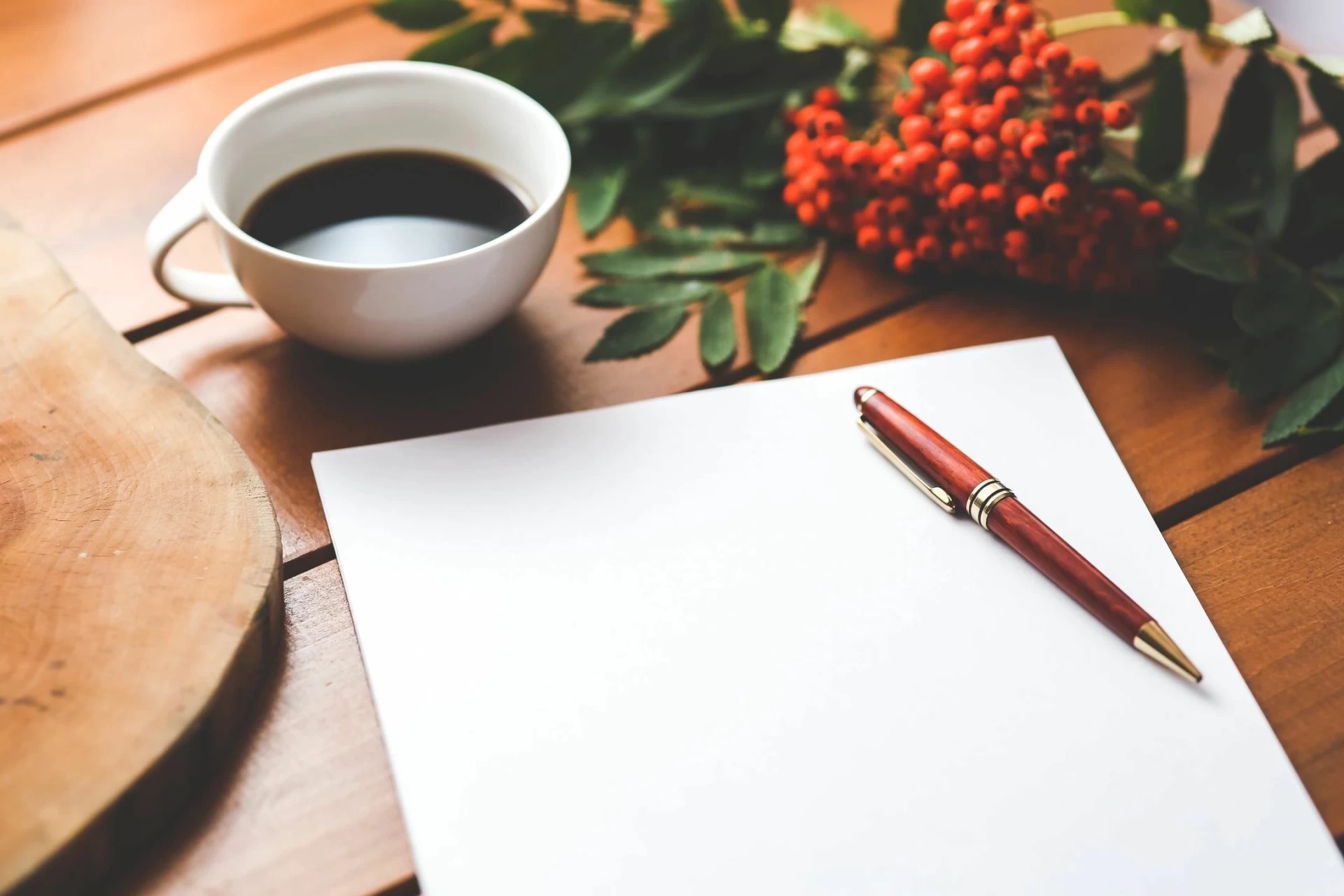 Commercial Awareness Update – W/C 20th March 2023
March 20, 2023
Article by Bethany Seed
Artificial Intelligence (AI) is a rapidly advancing technology that is impacting numerous industries worldwide. From self-driving cars to automated chat generators, AI is quickly becoming present in everyday life. There is mounting concern about the ethical and legal implications of utilising AI and Governments around the world are beginning to develop regulations to address these concerns. 
Regulation
Global
As the use of AI software becomes more prevalent in society, so does the need to regulate its use effectively. One of the key regulations surrounding AI is data privacy. Most AI services require personal data to function. This means that the collection and use of the data must comply with data protection laws. The European Union's General Data Protection Regulation (GDPR) imposes strict requirements on the collection, use and storage of personal data. The GDPR grants enhanced rights for individuals over their personal data and offers increased accountability for organisations and businesses that process this data. 
AI also raises questions regarding liability. For example, Tesla has developed Autopilot technology that allows cars to steer, accelerate and brake automatically, essentially making them self-driving. In the event that an accident occurs, this sheds doubt on who is at fault – making determining liability very difficult. In this instance, it could be the manufacturer's fault if the accident was caused by a defect in the car's design or manufacture. Alternatively, the software developer could be liable where there was a fault with the car's software or algorithms. An accident can also be the result of human error, so liability could fall on the driver or on a third party.
There are also regulations governing the use of AI in areas such as healthcare and finance. The regulations aim to ensure that AI is used in a way that is ethical, fair and transparent, and that it does not result in discrimination or bias. 
The UK
The UK government has developed a regulatory framework for AI to address the ethical, legal and social implications of this technology. The "AI Sector Deal" was published in 2020 and set out several measures to support the development and adoption of AI whilst ensuring it is used responsibly. 
The UK's Centre for Data Ethics and Innovation (CDEI) is an independent body providing advice and guidance on the ethical use of AI. They have published numerous reports including those on bias in algorithmic decision-making and the use of AI in recruitment. In addition, the UK's Information Commissioner's Office (ICO) is responsible for enforcing data protection laws and has published guidance on decision-making. The guidance establishes a range of principles that businesses should follow to guarantee they use AI fairly, and in a transparent and accountable fashion. 
The UK government has developed a code of practice for the use of AI in the public sector. These principles include ensuring that AI systems are transparent, accountable and auditable, and they do not result in discrimination or bias. 
The overarching theme emerging from the regulation of AI in both international and UK law is transparency and accountability that ensures the ethical use of AI. The risk of discrimination and bias is mitigated by the regulations in place and as the use of AI increases, we can expect to see even more regulation in this area. 
Impact on the Legal Sector
So what does the introduction of AI mean for the legal sector? There are numerous benefits and detriments associated with the use of this technology. Some of the benefits include:
Streamlining legal research: research tools powered by AI allow lawyers and judges to quickly find relevant law. The tools can analyse vast amounts of legal data and identify patterns that often take lawyers longer to notice. 

Assisting in document review: not only can AI identify key terms, clauses and risks in contracts and summarise the key points, but it can also analyse large volumes of other legal documents, such as emails and discovery materials, to identify the relevant information. This can aid in preparation for trials and other legal proceedings more effectively. 

Predictive analytics: AI can analyse legal cases based on historical data and other factors. This can assist lawyers in predicting the outcomes of cases so they can make informed decisions about advising clients. 

Accessibility: AI chatbots can now offer free legal advice and help complete legal documents for those who may not normally be able to afford the services of a solicitor or barrister. This provides access to justice more easily and affordably. 
On the other hand, there are several issues with AI in the legal sector that can be identified: 
Job displacement: the automation of certain tasks, such as document review and legal research, may lead to job displacement for lawyers and paralegals who usually perform these tasks. This has the potential to impact the legal profession as well as the economy in a wider context. 

Risk of bias and discrimination: AI systems can be set up using biased or incomplete data. This can lead to discrimination against certain groups. For example, in a recruitment setting, if the AI system is trained to screen candidates based on historical data, it may perpetuate biases against women or ethnic minorities where the company has exhibited this bias in the past. 

Cybersecurity risks: the use of AI in the legal sector can increase the risk of cyber attacks, particularly if sensitive legal data is stored and processed by these systems. This highlights the importance of ensuring that AI systems are secure and they comply with data protection laws and regulations. 

Ethical concerns: There is a potential for AI systems to be used to circumvent legal protections or to undermine the rule of law. This means the use of AI systems in the legal sector must be consistent with legal and ethical norms. 
While AI could bring a whole host of benefits to the legal sector, it is important that we carefully consider the potential negative impacts of its use and ensure that the use of it is responsible and ethical. This can be done by ensuring that it complies with the legal and regulatory frameworks to mitigate the negative elements of AI. 
Technology Industry Update
In other technology news, the rollout of 5G technology is accelerating and major telecom providers are investing in this tech. 5G offers faster upload/download speeds, lower latency and greater network capacity which may enable wider applications, like self-driving cars and remote surgeries. The introduction of 5G technology brings with it $13.1 trillion of global economic output and 22.8 million new jobs.
In addition, cybersecurity threats are becoming increasingly sophisticated and pervasive. Cyberattacks are a growing concern for businesses and individuals, and there is a growing need for solutions and strategies to protect sensitive data and infrastructure. Advancements in technology such as blockchain and AI are being used to improve cybersecurity, but the threat continues to evolve and new challenges are emerging all the time. 
Conclusion
AI has the ability to transform industries, and change the way we work and live, however, it does raise ethical, legal and social concerns. It has the potential to bring about significant benefits to society in numerous areas such as automation, transportation and legal. However, the regulation of its use must address the ethical and social concerns, so we can work towards ensuring that its benefits are realised whilst minimising the negative consequences. 
References
https://openai.com/blog/chatgpt
https://www.businessinnovationmag.co.uk/chat-gpt-attorney-at-law-are-lawyers-going-to-be-replaced-by-ai-insight-from-harrison-clark-rickerbys/
https://www.gov.uk/government/publications/artificial-intelligence-sector-deal/ai-sector-deal
https://ico.org.uk/for-organisations/guide-to-data-protection/guide-to-the-general-data-protection-regulation-gdpr/
https://www.information-age.com/chatgpt-vs-gdpr-what-ai-chatbots-mean-for-data-privacy-123501570/
https://www.upgrad.com/blog/top-challenges-in-artificial-intelligence/
https://www.forbes.com/sites/qai/2023/02/15/artificial-intelligence-jobs-how-will-ai-change-the-job-market/?sh=1a6bf00c4864
https://businesslawtoday.org/2022/02/how-ai-is-reshaping-legal-profession/#:~:text=More%20recently%2C%20AI%20has%20begun,productivity%20and%20avoid%20costly%20mistakes.
https://www.exigent-group.com/blog/how-will-artificial-intelligence-impact-the-legal-profession/
https://www.gov.uk/government/organisations/centre-for-data-ethics-and-innovation 
https://www.qualcomm.com/5g/what-is-5g
https://www.infosecurity-magazine.com/blogs/chatgpt-wave-cybersecurity-concerns/
https://www.gao.gov/products/gao-23-106441
https://gulfbusiness.com/whats-in-store-for-the-tech-industry-in-2023/