4 Reasons People Become Personal Injury Lawyers
March 4, 2021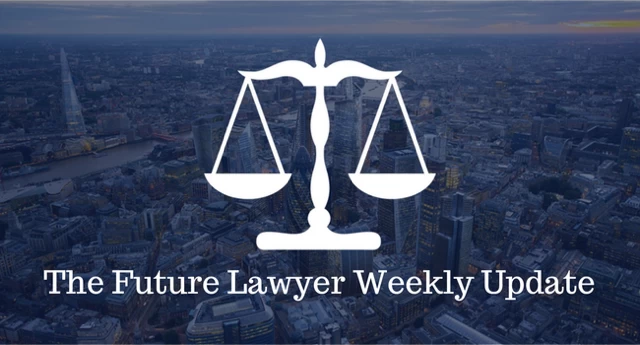 The Future Lawyer Weekly Update – w/c 1st March
March 5, 2021
Before getting behind the wheel of a car, it's important to know that a conviction for driving under the influence (DUI) can have lasting and long-term consequences. You might lose your license, pay court and attorney fees, or be sentenced to jail or community service. Besides, a DUI can affect your long-term financial security, ability to get insurance, and your relationships.
You Can Receive a DUI Even If You're Not Over the Legal Limit
When you drive under the influence (DUI) of drugs or alcohol, you become a danger on the road. You not only put your own life in jeopardy but also the lives of other drivers and pedestrians around you.
If you've ever heard of a .08 legal limit or that you can get a DUI if your BAC is above .08% alcohol is in your blood, you may think that this means it's okay to have one drink before driving. 
This is not the case because a driver can be charged with a DUI by having a BAC at, below, or above .08%. The BAC at which impairment begins is different for every individual. So don't make the mistake of thinking that below .08 means that's the legal limit to drive. All it takes is for an officer to believe you are impaired.
A DUI Can Cost Thousands of Dollars
Driving under the influence can lead to you parting with a lot of money than you imagine. This includes the DUI fine, which is a mandatory $2,200 minimum and up to $20,000 maximum. Then there are possible legal fees, restitution to victims (if you caused an accident that hurt someone else), increased insurance premiums, possible jail time or "house arrest" (if you are under 21), community service hours, and alcohol education classes. Driving under the influence can cause damage not only to your finances but also to your life. 
You Can Receive a DUI on Anything Motorized
Driving under influence (DUI) is a charge which can be applied to anyone who operates a motorized vehicle while under the influence of drugs or alcohol. While it may seem straightforward, there are a few things to keep in mind. First, you may never realize how common it is to have your license revoked and see jail time for a dui until it happens to you. Second, while you may not think of a bicycle as being motorized, you can still receive a DUI for riding one under the influence of alcohol or any controlled substance. People have been pulled in for DUI on snowmobiles, lawnmowers, and the likes – because you are not operating a van, car, or truck doesn't mean you cannot be apprehended for drinking and driving.
Only Time Will Sober You Up After Drinking
Some people believe that eating greasy food or coffee will sober them up quicker, but this kind of myth can be harmful because it leads people to drive under the influence when they think they are safe. Your body can only tolerate an amount of alcohol every 12o minutes, so the alcohol will only leave your system with time. Only then, is it safe to drive again?
Buckling Up Can Save Your Life when you Drive Under the Influence
Driving under the influence is a big threat to you and your family and also to other drivers and passengers on the roads. Driving under the influence and its adverse effects are one of the reasons that the law has set in, which requires people to drive their vehicles with safety belts. However, there are still many people who are unaware of the impact it can have. Wearing a seatbelt could be the difference between you waking up in a morgue, or ending up in the recovery ward. 
Despite the Myths, You Can't Beat an Ignition Interlock Device
There are recordings on Youtube, ideas on gatherings, and guidance online on the most proficient method to beat a start interlock gadget if you've needed to introduce one. The basic realities are that these techniques don't work. If you need to scale through your ignition interlock assessment, do not take alcohol.
Driving under the influence has serious consequences. It can lead to the destruction of properties, the lives of other road users, your own life, and your relationships. Coupled with the legal and financial implications, you need to ask if it is worth driving under the influence. If you must drive, then don't drink, and if you drink, do not get behind the wheels – instead, give the keys to a sober driver. Save lives.