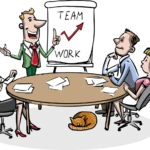 4 Ways To Deliver Clear And Concise Legal Presentations That Achieve Your Objectives
May 5, 2023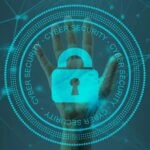 Microsoft Security Copilot: Cybersecurity in an AI-driven world
May 6, 2023
If there were a theme word to describe the 2023 job market, it would be "uncertainty." Market instability has pushed many companies into hiring freezes or layoffs. Businesses that thrived during the pandemic are now facing drops in revenue as a sense of normalcy returns.
Amidst all of this is the trend of quiet quitting and regret surrounding the Great Resignation, with 80% of people who resigned previously rethinking their choices.
With so much instability and uncertainty, career preparation is essential. Here are some important things to keep in mind if you're rethinking your career in 2023.
What is Career Preparation?
Career preparation refers to actions and efforts to acquire the necessary knowledge, skills, and experience to enter and succeed in a chosen profession. It includes activities such as continuing education and training, job search strategies, networking, resume and cover letter writing, and interview preparation.
In each generation, there's an event that highlights flawed mindsets around job security. Many experienced this during the housing market crash of 2008 and again in the 2020 pandemic.
Planning and preparation for a new career are necessary during tumultuous times.
Benefits of Career Preparation
Career preparation is crucial in a tumultuous job market. This vigilance gives individuals a competitive advantage and increases their chances of landing a job. Here are some benefits of career preparation:
Enhances employability – acquiring relevant skills, knowledge, and experience makes individuals more attractive to employers, increasing the likelihood of being hired.

Increases confidence – individuals who develop a better understanding of their strengths, weaknesses, and career goals, gain more self-assurance during job interviews and negotiations.

Improves job search effectiveness – helps individuals develop effective job search strategies in accordance with modern best practices, such as adding

strong metrics on a resume

and crafting a compelling professional summary. 

Provides flexibility – individuals can adapt to changes in the job market and make informed decisions about their career paths.
Preparation is essential even if you have no clear plans to shift careers. Ensuring your resume, skills, and social media profiles are up to date will help you get ahead if the unexpected happens.
Steps for Career Preparation
Career preparation can be overwhelming, especially for those facing job insecurity due to the economic climate. Fortunately, you don't have to get everything done today. 
Here are the key components of job preparation broken down into manageable steps, so you can set yourself up for future success.
Identify Your Career Goals
Whether you're planning to make moves in your career or just haven't touched base with yourself lately, consider pausing and identifying your career goals. 
Consider what you enjoy doing, your skills and strengths, and what motivates you. Explore your passions and outline different scenarios. Consider what it would take to accomplish your dream job and determine how to start moving in that direction.
Research the Job Market
Take some time to research the job market as it relates to your industry and desired profession. Use online job boards, industry-specific websites, and networking to gather information on job trends, job descriptions, salaries, and industry demands.
Enhance Your Skills
Don't wait until you're back in the job market to elevate your skills. Instead, explore opportunities for professional development that you can do while still gainfully employed.
Create a Brag File
Set aside time each month to review what you accomplished and capture tangible contributions and metrics from your current and previous jobs. These metrics will help you craft a compelling resume and are assets when negotiating a salary or a raise.
Final Thoughts
Being prepared is a must during tumultuous times, and job security has long since been proven to be a myth. Take some time to revisit your career goals and prepare yourself for potential changes — voluntary or otherwise.