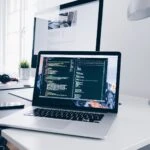 Surefire Tips To Launch A Tech-Savvy Law Firm
January 20, 2023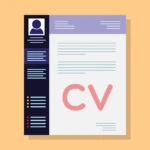 5 Questions to Ask Yourself When Choosing a Career
January 20, 2023
Criminal lawyers or criminal defense attorneys are public defenders who represent a defendant for criminal charges in state and federal court. From domestic violence to fraud, sexual assault, and DUI, they handle different types of criminal cases. They represent the defendant in parole hearings, plea bargains, appeals, and trial advocacies. There are two different types of attorneys for criminal cases:
Criminal defense attorneys are either private lawyers or court-appointed defenders
The government brings government prosecutors to defend against the accused
Irrespective of the severity of the case, it is always essential to hire a criminal defense attorney as they possess numerous benefits to the case and can help you win the case. Being accused of a criminal offense is distressing and scary, whether you're at fault or innocent. In addition, the legal processes of handling a criminal case can be overwhelming for a first-timer as there will be plenty of paperwork and evidence to gather. Any blunder or minor mistake can jeopardize the entire case, and you might end up in jail. Hence hiring a criminal professional is extremely important in a criminal case.
Why hire a criminal lawyer?
For any criminal case, hiring a professional to solve your case takes away the stress and ambiguity related to it. It can also significantly increase your chances of winning the case. Here are some primary reasons to hire a criminal defense attorney to fight your case.
Knowledge of the legal system
No one has extensive knowledge of the legal system like attorneys. When you wish to win a battle, you take soldiers to the war zone, not doctors. Simple because they are professionals and hold expertise in what they do!
Similarly, criminal defense attorneys hold expertise in their field and are aware of the law like the back of their hand after several years of practice in criminal law cases. If you know anything about criminal law and are stuck in a criminal offense, it is best to hire an attorney with a good amount of experience in the field, which can help build and amplify a solid defense.
Saving time and money
Would you rather spend time filing legal paperwork and understand the law or get busy with your chores while the expert handles the matter? If you hire a criminal attorney, you can take care of other matters while the experts handle business. Moreover, criminal defense lawyers know the legal system and when to drown the opponent in paperwork and slow down or speed up the process. Hence, hiring them can be the best and the fastest shot at clearing your name from the list and returning to everyday life.
In addition to saving time, it will also help you save money. For instance, criminal restitution will be disputed successfully, which can help clients save their money in the long run. They will also prevent any charges, fines, or costs against you.
Protection from penalties
You can consider your prosecutors as your biggest enemies in a criminal battle. They will try their best to hook you up for a case, even if you're guilty, to add to their accomplished list. If you have been falsely accused of a crime, a criminal lawyer will act as your shield in defending you from hefty fines and penalties from the first prosecutors. They will also collect evidence, facts, and other essentials needed to make a solid defense, which can be impossible without hiring a criminal defense attorney. However, if you're found guilty, an attorney will ensure to reduce your case sentence or penalty. Hence, irrespective of whether you're involved in a criminal act, you will still be beneficial by hiring a criminal defense attorney.
Availability of the right resources
If you hire an excellent criminal defense attorney to fight your case, you will be exposed to the right resources and staff who can handle your case effectively. The legal team is not limited to appearing in court and fighting your arguments. It is also about collecting the proper evidence, cross-examining the evidence, looking for witnesses, and preparing different strategies and plans of execution, depending on the moves from the opposition. In addition, they have contacts in the legal system to make use of court resources to help their clients, like a court-appointed private investigator, toxicologist, forensic scientist, court funds for fetching expert witnesses, and so on.
These perks will not be available if you wish to take matters into your own hands. The credibility provided by a lawyer will not be available to laymen.
Key takeaway
A criminal lawyer fights and defends clients against criminal charges against a felony or a misdemeanor. They also provide the proper guidance, necessary to bail applications, and much more, which can be intimidating for a common man to take care of! Hence, if you're stuck in a criminal case, it is best to fetch the best criminal attorney and hire them immediately.