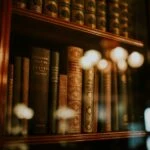 Why is it important to hire a criminal lawyer?
January 20, 2023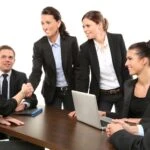 The importance of commercial insurance: A quick guide to keeping your business safe
January 20, 2023
Careers have a significant impact on people's futures. It shapes the identity of people as well as their personal fulfillment. Your career also shapes your family, income, lifestyle, and retirement.
When choosing a career, never allow the opinions or expectations of others to sway you. This choice is solely yours to make. This guide will discuss five crucial questions you must ask yourself when choosing a career. Read on.
Key Career Questions Before Picking One
There are several questions you need to ask when you want to choose a career path. Here are five of them.
What skills do you currently have?
As you are brainstorming what type of job you want to choose, consider what jobs you are currently qualified for. Examine your current skill set. Are you planning to change your career? Think about what skills are helpful in your new area of pursuit. Remember that they must be specific and relevant.
There are two kinds of skills: soft skills and hard skills. Soft skills are the general abilities that people develop throughout their lives. These skills are essential in other fields. Hard skills are often developed through research. They are acquired by researching a specific area of activity. Sometimes, English tutors that offer online classes to foreign students don't need a qualification so far they can speak and write fluently.
What interests you?
To pick a suitable career, it is good to go with activities you enjoy, especially in your free time. It gives you more insight into your destined career.
In the long term, you will always be more productive and satisfied when you do a job you enjoy. You can easily enhance your career prospects this way. Ask yourself these questions:
What are your best indoor and outdoor pastimes?
What are my favorite hobbies? Do I enjoy working more with objects, animals, data, or people?
What's your desired salary?
You also need to consider your desired salary when choosing a career path. So what should you pay attention to? The most important thing is that you enjoy the work. Also, it needs to be able to cater to you (and your family) financially.
What's your ideal work-life balance?
You need to determine how much time you will commit to your career. Also, keep in mind that investing more time in improving your skills increases your chances of advancing in your career. How about personal time? Work must be balanced with pleasure. Don't keep working until you burn out. Set some time aside for leisure.
What's the job outlook of the career?
Finally, you need to take your time. Research and estimate the outlook of the job you will pick. What's going to happen to the industry in the coming years? You need to have an insight into this.
Sure, a popular career may command an excellent salary. However, there will also be intense competition. On the other hand, a less popular occupation may not look appealing initially, yet the chance of succeeding in it over time may be promising.
Conclusion
Before you proceed to pick a career for yourself, it's essential that you first ask yourself these questions. Choose intelligently. Remember, your career will affect a big part of your life.