Cybercrime is an umbrella term for any illegal activity that takes place online or by the use of a digital device. There are different types of cybercrimes, they include incidents using social engineering, the exploitation of software vulnerabilities, network attacks, online harassment and blackmailing, and money laundry. These cases vary in their severity and their targets. The majority of cyber attackers usually focus on businesses, mainly for two reasons. They either want quick financial gain or they are hired by competitors to disrupt the flow of important operations. Other hackers focus on individuals to lock their devices for ransom. The world of cyber crimes is vast and overwhelming. To understand more about cybercrimes, here are 6 facts you should know.
1. There are Different Categories of Attacks
Generally speaking, cyber attacks can be categorized into two main groups, criminal activities that target computers by the use of viruses and malware, and criminal activities that use digital devices like computers to commit crimes. In some cases, hackers might combine both categories. They first start by targeting your computer by planting viruses to use them in order to spread malware throughout the network. Just to give a few examples of the possible threats you might face online, here is a list of different cyber crimes.
Internet fraud and email deception by providing incorrect information.

Identity fraud where the attacker impersonates the victim by stealing personal information.

Credit/debit card or bank information theft.

Theft of corporate data.

Ransomware attacks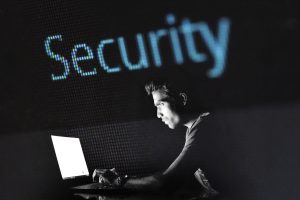 2. You Can Protect Yourself
When you are first launching your business, you have many tasks to take care of. You need to hire a team, put a marketing strategy, create a website, and collect enough money to run the business. This is why protection from cyber attacks is often overlooked. However, this step is just as essential as connecting with customers or investing in your business's growth because without enough protection you will have to deal with the risk of losing everything. Antimalware and antivirus might not always be enough. Seasoned lawyers from Revision Legal recommend to always go the extra mile when it comes to your online protection. It's essential that you invest enough time and effort into understanding every step that might help you in this fight against hackers.
3. Updates are Vital
We are all guilty of postponing updates for so long. However, this simple step is the easiest way to shield yourself against potential threats. What hackers usually depend on are weaknesses they can exploit and flaws in your software to find a way in your system. In every available update, these flaws get patched and covered. Therefore, it is essential to keep everything up to date.
4. Yahoo Had Her Fair Share of Attacks
Some of the biggest companies worldwide still couldn't dodge cyber attacks, Yahoo is one of them. In 2013 and 2016, Yahoo experienced one of the most malicious data breaches in history. The attack targeted user accounts and managed to collect 3 billion accounts and withheld their private information. The information can be used to access other online services to get a hold of users'  bank information.
5. Healthcare Organizations are Always a Target
Historically, healthcare on the list of frequent victims, health care organizations rank as the number one industry that is subjected to cyber attacks. This is because of several reasons, the most important one of all is the vulnerability of the healthcare sector security. The majority of healthcare organizations don't pay much attention to updating their systems or patching their flaws to block attacks.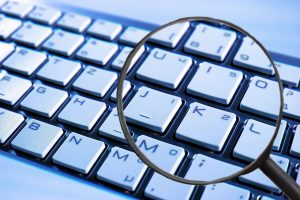 6. Organizations aren't  Always the Reason
The reason behind successful cyber crimes isn't always negligent organizations. Most of the time, employees are just as responsible. Without paying attention to cyber security practices, attacks are expected to keep coming your company's way. In recent studies, 43% of employees share their passwords. The same studies showed a percentage of 69% who fail to log out before they leave work. There are also more than 50% of employees who use an unsecured WiFi to access the internet and log into their accounts. Just as important as investing money in bulletproofing your system and keeping it up to date, employees need to learn how to adopt good cyber security practices.
Taking enough measures to protect yourself and your company against potential cyber attacks is vital. This can be done by ensuring that all flaws and exploits are always covered and patched, in addition to investing time into teaching oneself how to practice cybersecurity effectively. In case of an attack, you must learn more about your rights by seeking help from professionals who specialize in such cases.